How to Achieve Post-Pandemic Growth for Your B2B Organization. Marketing is the Key.
July 12, 2021 3:45 pm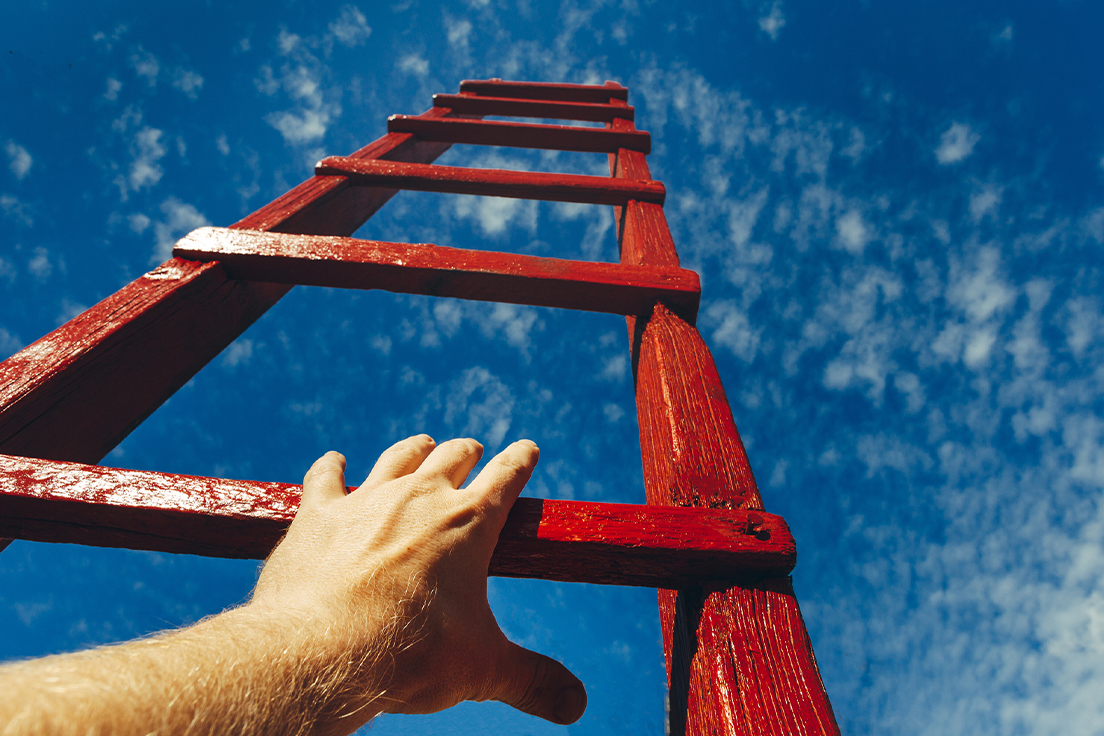 The economic boom following the pandemic is creating unprecedented growth opportunities for B2B organizations.
While it's easy to understand why a robust economy is good for business, many companies remain uncertain as to how to capitalize on this incredible growth opportunity.
The answer is a straightforward one: Invest in marketing.
Growth Strategy > "Hope" Strategy
Our recent survey of B2B leaders revealed that 98% had a strategic marketing plan. And the overwhelming majority recognized marketing and branding as critical to overall growth and sales success. Yet, when we ask potential clients about marketing budgets, we're often told they don't have one. This doesn't mean that they aren't spending on any marketing initiatives; but it does indicate that they lack the vision, strategy and intent needed to achieve purposeful and sustainable growth. When we discuss their growth objectives, they tell us that they are "hopeful" that they will retain their current customers and "pick up" some new ones, anticipating organic growth to come in a smooth, steady progression. Unfortunately, this is not a growth strategy; it is a "hope strategy." And while hope is a wonderful emotion, it is not a viable approach to achieving sustainable business growth.
FACT: Organizations that fail to establish a dedicated marketing budget routinely fall short of their growth goals. A marketing budget should not be viewed as a corporate expense. Instead, it should be regarded as an investment that pays dividends in the form of smart organizational growth. This concept is not unlike that of investing in the stock market. While a certain degree of risk always exists, investors recognize viable growth potential. They invest in a particular stock based on the expectation of realizing a positive return. For B2B executives, a defined marketing plan is the investment strategy for achieving growth; over time, the marketing budget functions as the tool for funding future growth.
Reaping Big Rewards from Modest Investments
Your company's investment in marketing need not be a significant percentage of total net revenue. Although a recent CMO survey pegged this percentage among B2B product and services companies to range between nine-to-twelve percent, we have found that an even smaller investment of three-to-five percent has yielded significant results for our clients. In this scenario, a $15 million B2B company should allocate somewhere between $450,000-$750,000 annually for all marketing and related initiatives. Note that these percentages can vary slightly based on industry and company size; B2B manufacturers and distributors fall in the lower range of the scale; services, engineering and technology-based companies tend to invest more aggressively. Smaller firms under $20 million also regularly invest a somewhat higher proportion of total revenue.
Measuring Marketing Success
As a final step, all marketing initiatives should include metrics. Doing so allows a company to identify what's working, what isn't, and what needs to be improved – or removed. These measures are easily tracked and calculated, allowing B2B companies to evaluate performance, and retool marketing initiatives as needed to better support sales and optimize post-pandemic growth.
Need help establishing a budget that's in line with 2021 economic growth indicators? Give me a call at (908) 534-9044, and I'll be happy to share my thoughts on how your company can capitalize on both near-term and long-term growth opportunities.
Interested in learning more about this subject?
Please fill out the form and we'll be in touch as soon as possible.