NJ Branding Firm to Present on Sustainable Growth Strategies at Cimquest's Xpand3D Conference
October 9, 2019 9:55 pm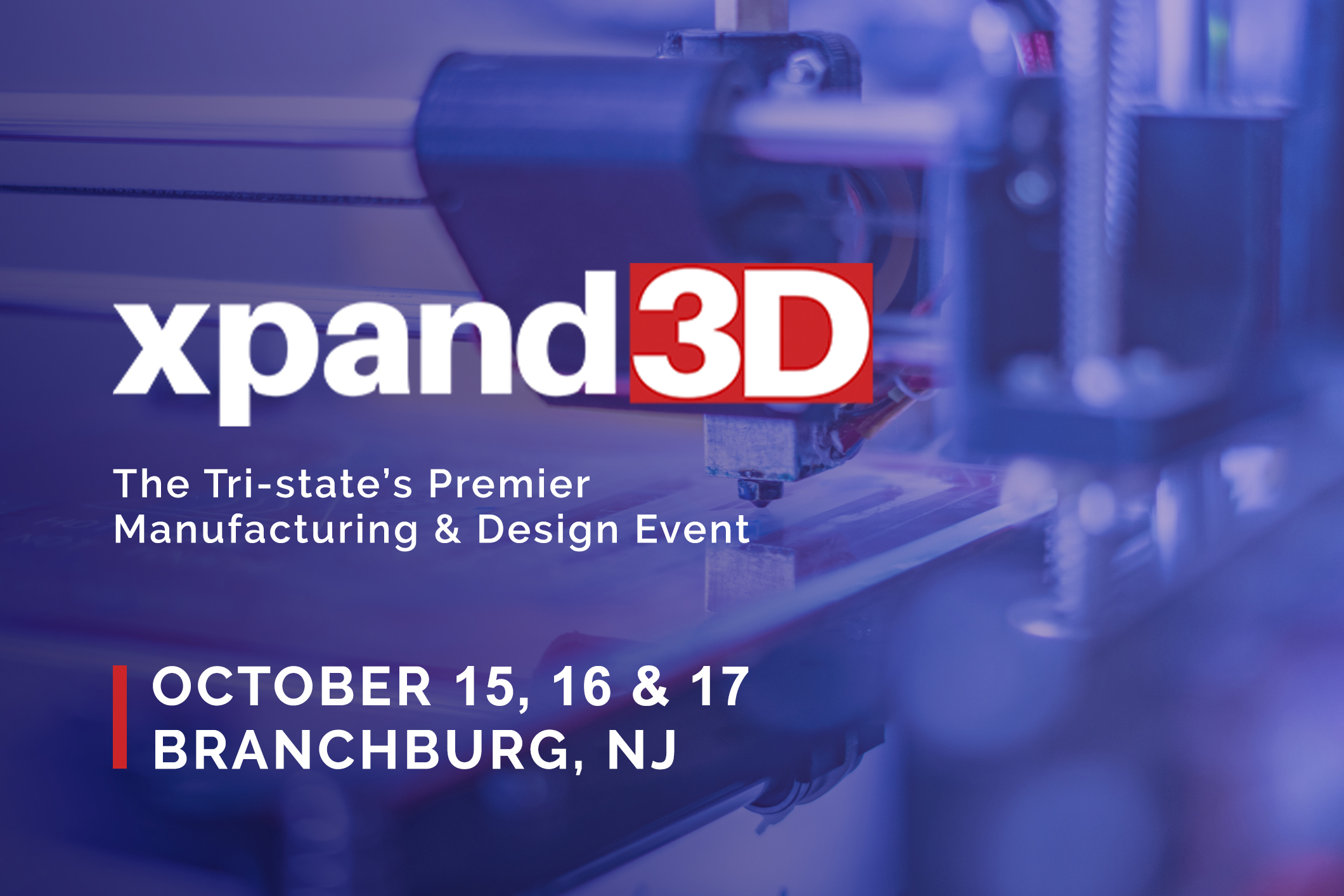 Ed Delia, President of Delia Associates, an award-winning business branding firm based in New Jersey, will present at Cimquest's Xpand3D conference on the topic of sustained growth, and will reveal marketing strategies to avoid stalled growth and retraction. Returning to Xpand3D for the second time, Delia commented, "We're thrilled to be attending this impressive event packed with manufacturing and design experts. In this short-but-focused session, attendees will be able to return to their companies and begin saving time and driving growth with marketing automation techniques, and helpful takeaways and resources. Our message to the audience is all about growth, and each strategy presented will explain exactly how to drive brand growth."
During his Xpand3D presentation, Delia will uncover the top three marketing channels that manufacturers need to engage in to achieve sustained growth. He will spotlight the Customer Value Journey, reveal 45 proven ways to achieve rapid 2x growth, and will even take the audience through two marketing automation sequences successfully used by manufacturers to help illustrate how to best achieve a full opportunity pipeline.
Formerly known as the Advanced Manufacturing Expo, the newly renamed Xpand3D is the tri-state area's destination to learn about the latest technologies in the design and manufacturing industry. This three-day event will cover many aspects of 3D printing and its use in the industry, with different Keynote speakers scheduled from 8:30 AM – 4:30 PM each day. It will take place from Tuesday, October 15th through Thursday, October 17th at Cimquest's Branchburg, New Jersey Headquarters.
Delia Associates was founded by Ed Delia's father, Michael A. Delia, in 1964. Under Ed's leadership, Delia Associates has contributed directly to the growth of numerous global and regional manufacturing, engineering and technology companies. Ed is one of only 250 professionals nationwide to be designated a Professional Certified Marketer (PCM) by the American Marketing Association. He is a Vistage Expert Speaker and regularly presents to organizations and associations on business branding and marketing. Delia Associates has been the recipient of numerous national and international branding and creative awards, including recent recognition from the NJ Ad Club, Graphic Design USA (GDUSA), Summit International Awards (SIA) and the Davey Awards.
ABOUT XPAND3D
Xpand3D is comprised of exhibition space for 20+ companies in the industry to engage with show-goers, individual presentation rooms for 28 educational sessions, and a Keynote Speaker tent accommodating 150 attendees per speech. Cimquest Inc. has overhauled their Advanced Manufacturing Expo and begun preparations for their newly named Xpand3D event coming up in October 2019 at their Branchburg, New Jersey Headquarters.
Interested in learning more about this subject?
Please fill out the form and we'll be in touch as soon as possible.