The Highly Successful B2B Sales Executive's Weekly Calendar
November 13, 2020 2:01 pm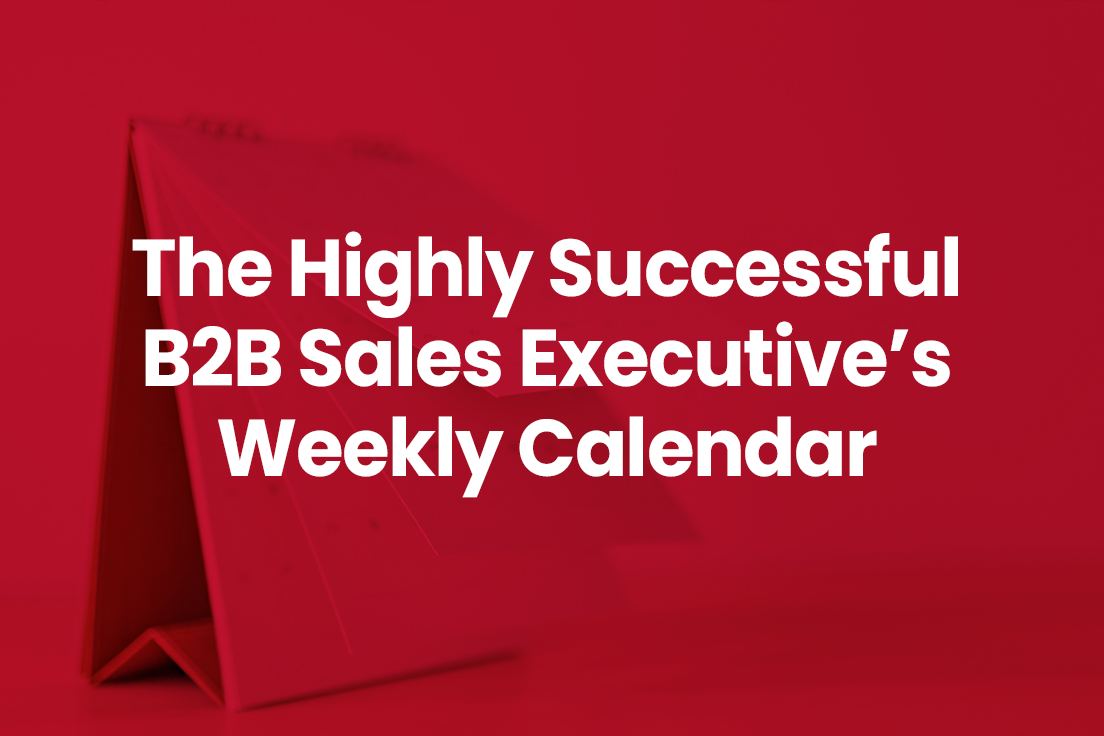 B2B Sales Executives have a lot on their plates, often taking on multiple roles and responsibilities (sometimes too many) for their organizations.
Add to this a daily calendar bursting with meetings and overflowing inboxes, and it's easy to see why many sales professionals feel overwhelmed, lose focus and are ultimately unproductive. Our team put together a highly successful B2B Sales Executive's weekly calendar to demonstrate maximum sales performance and productivity.
Are you ready to grow? Simply give us a call at 908-534-9044 or get in touch with us here.
Interested in learning more about this subject?
Please fill out the form and we'll be in touch as soon as possible.