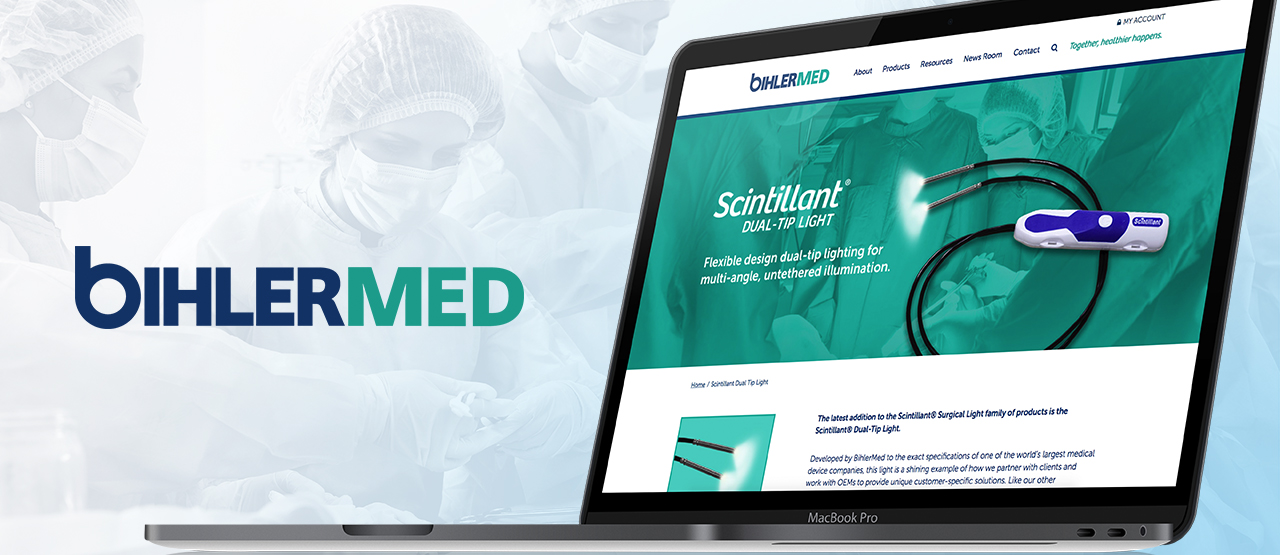 BihlerMED
POSITIONING A 'HEALTHY' BRAND FOR FUTURE ADVANCEMENT AND EXPANSION
As one of the BIHLER Group Companies, BihlerMED was poised for its next phase of product offerings and growth. To assist them in elevating their brand identity and awareness, they turned to the strategic advantages of Delia Associate's Brand Leadership Solution®.
INNOVATION FOR A HEALTHIER FUTURE.
As an innovative developer, manufacturer and marketer of cordless surgical and medical devices, BihlerMED was in search of a brand positioning that was commensurate with its distinctive products and services. Through our comprehensive process visual, verbal and media solutions were developed to communicate key messages to core decision-makers within the medical community.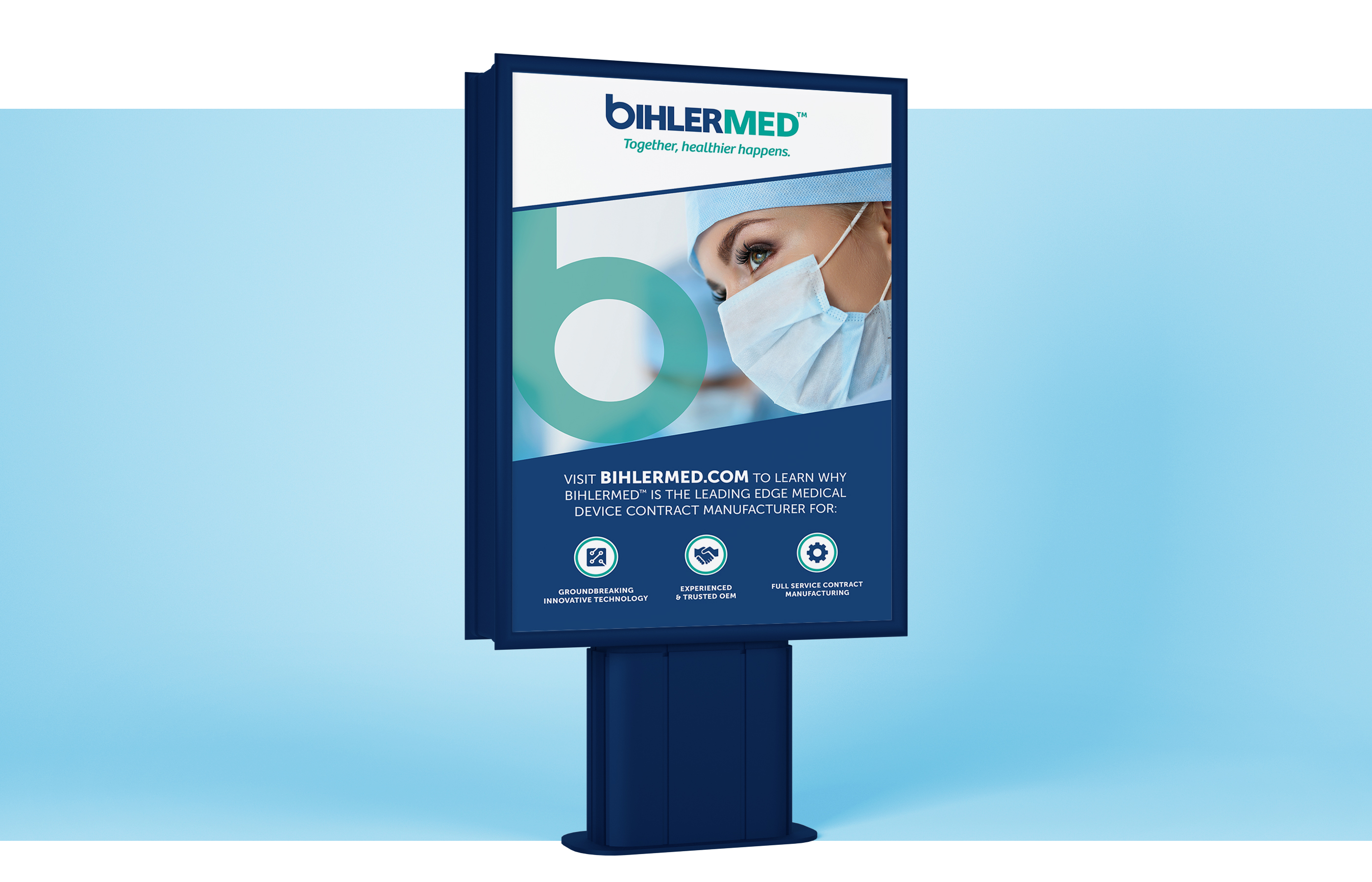 A FRAMEWORK OF DISTINCTION.
Following an initial research and discovery phase, visual assets were created that included a word mark and brand signature. The distinctive two-color word set offered synergy with its corporate siblings while providing a singular identity for the brand. Incorporated in the new signature was BihlerMED's unique brand line: Together, healthier happens™. This three-word phrase directly reflects the BihlerMED mission of partnership with the medical community and improved outcomes for patients.


A SUCCESSFUL OPERATION.
With the firm brand foundation in place, BihlerMED's communication vehicles were developed, which incorporated both digital and traditional media. Central to the effort was a website, developed to market its distinctive surgical offerings, while also featuring the company's extensive product development and medical device contract manufacturing capabilities. Attuned to today's highly mobile culture, the site's responsive design enables viewing on all mobile devices. Additional digital assets were developed in various e-media formats to support online marketing programs and PR.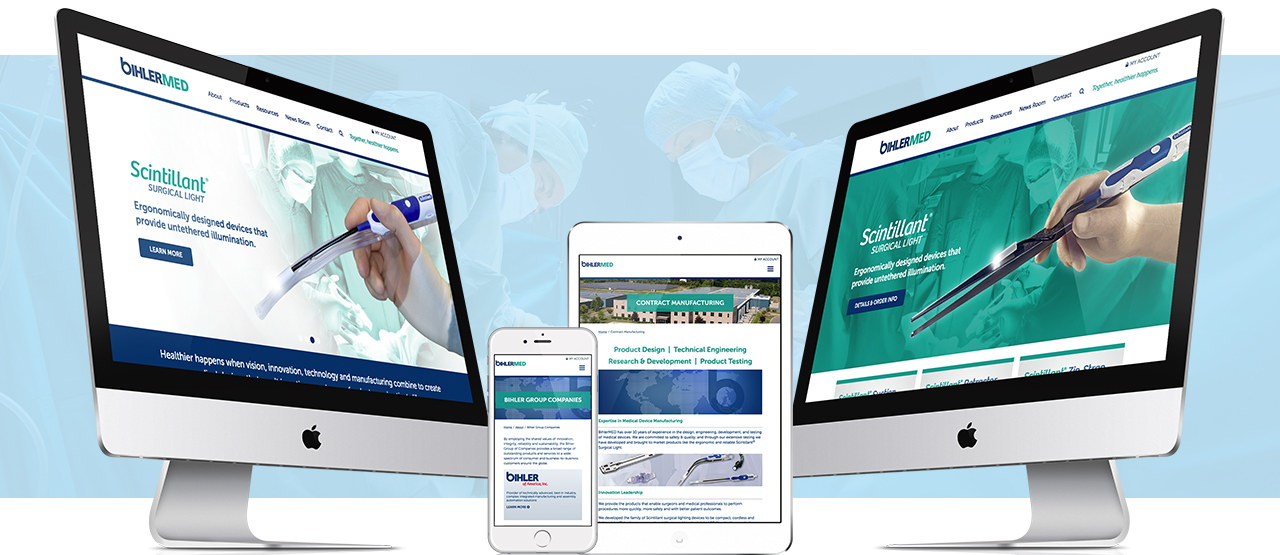 INNOVATION FOR A HEALTHIER FUTURE.
The BihlerMED future success story also involves partnerships in bringing the next generation of medical devices to market. Supporting this effort, we've developed marketing materials showcasing their services and the available manufacturing capabilities of affiliated BIHLER Group Companies.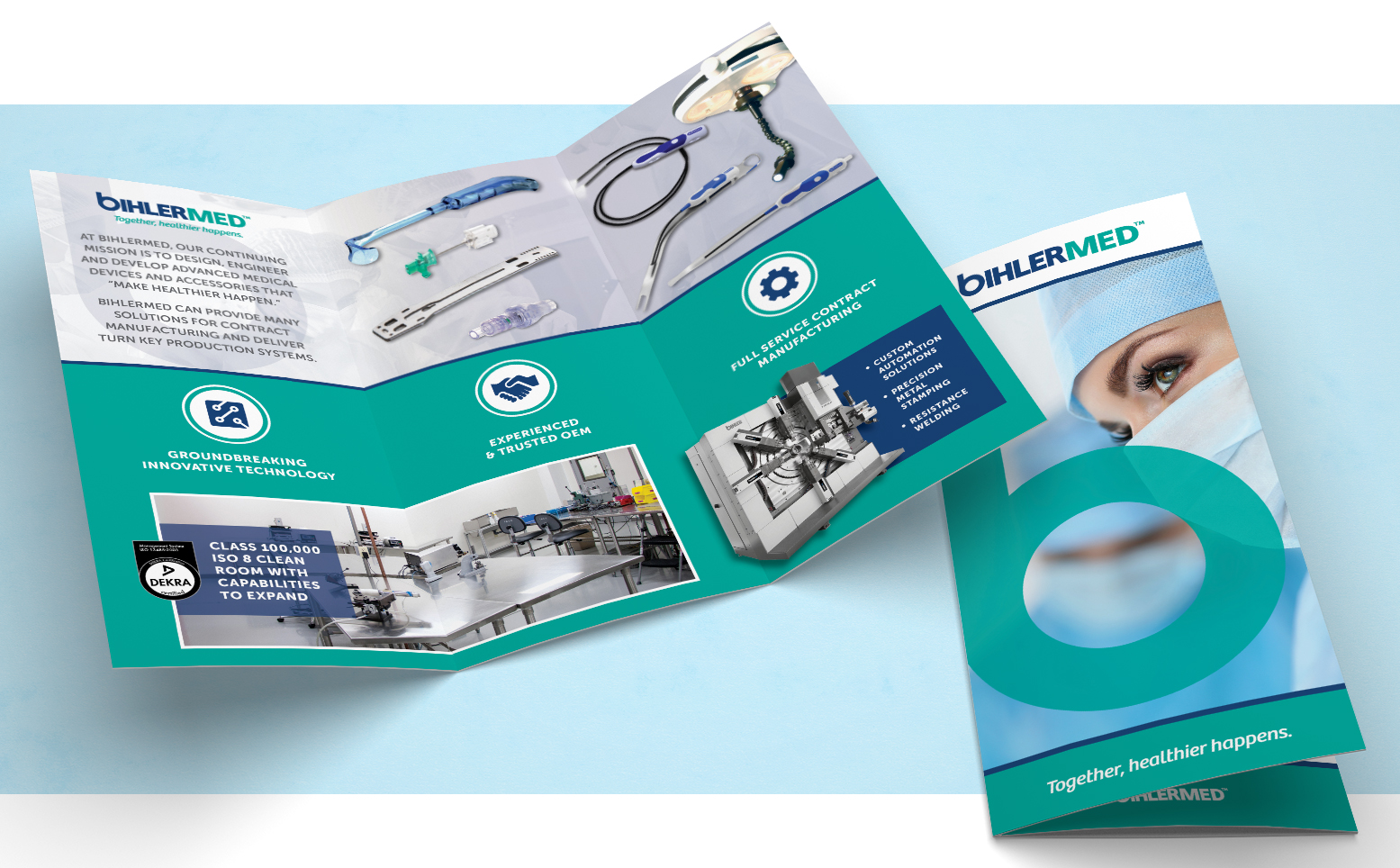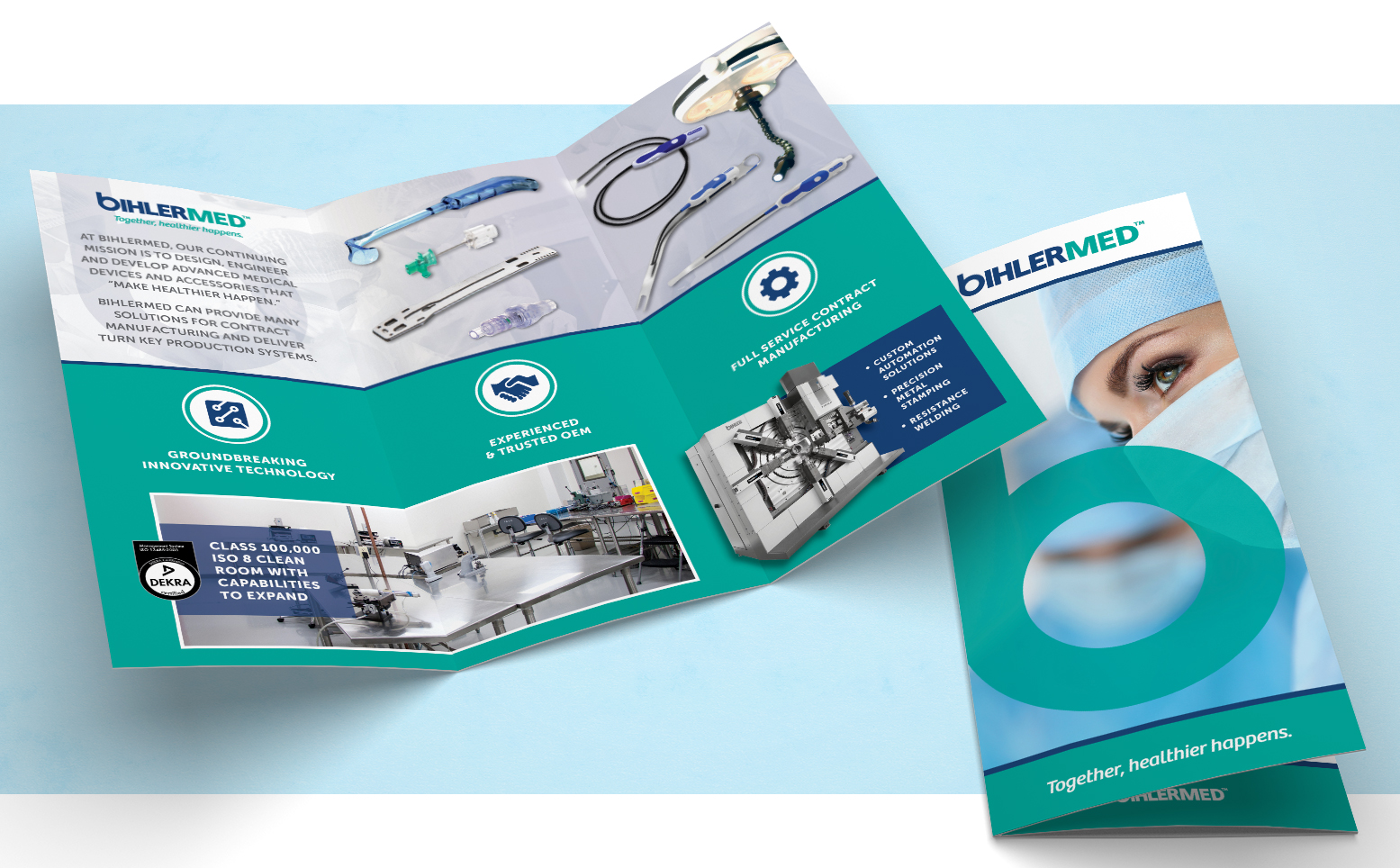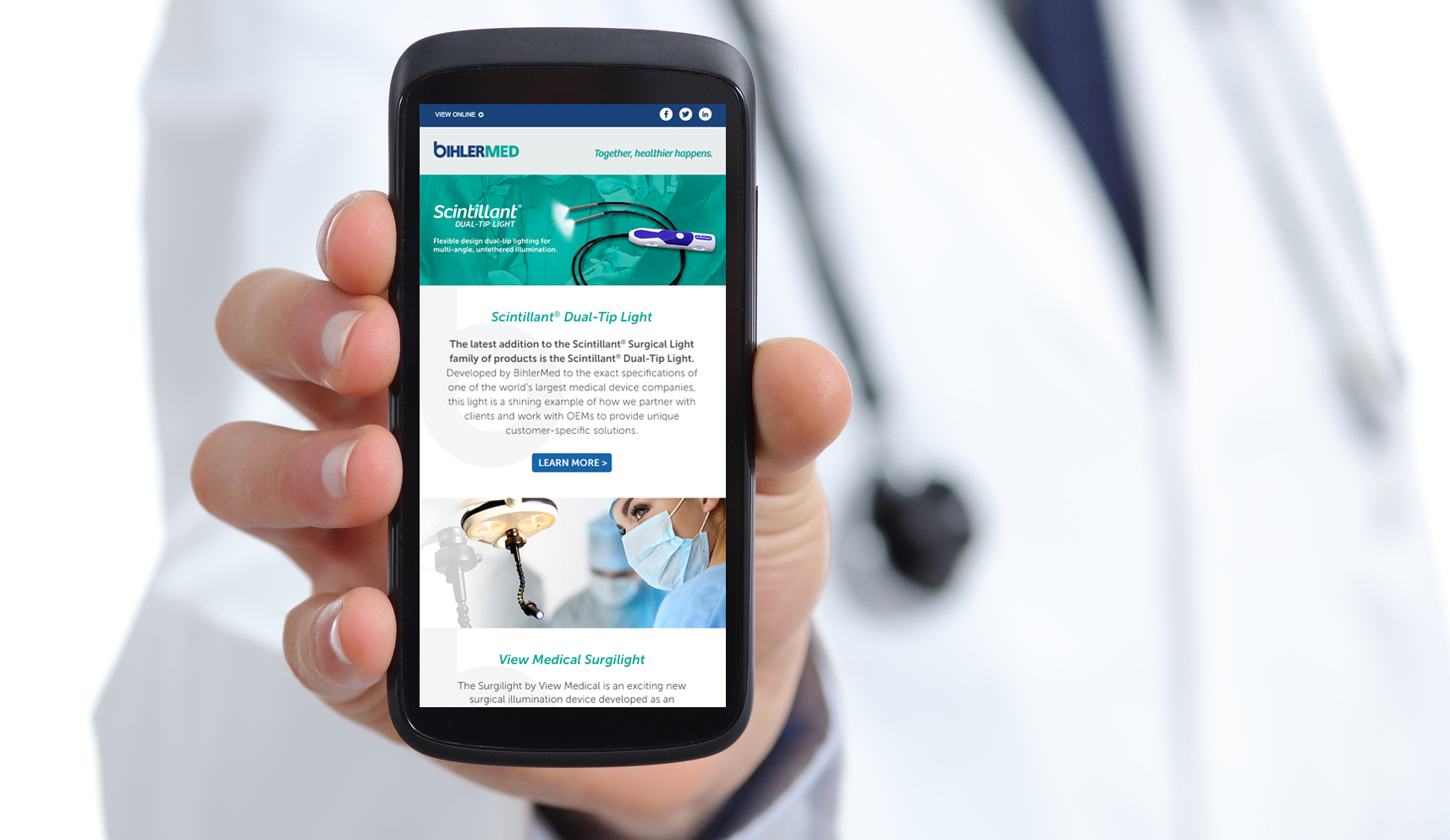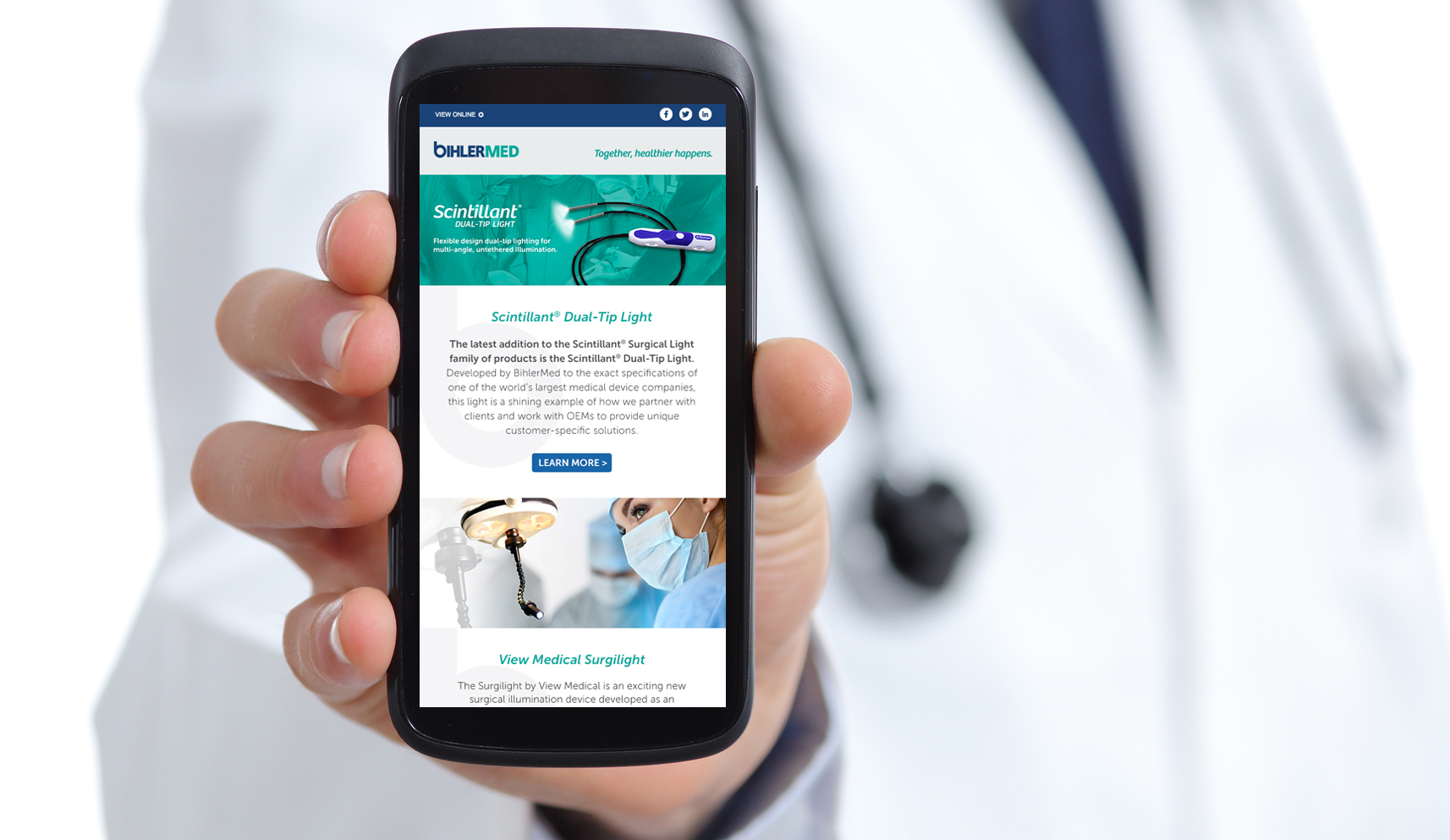 RESULTS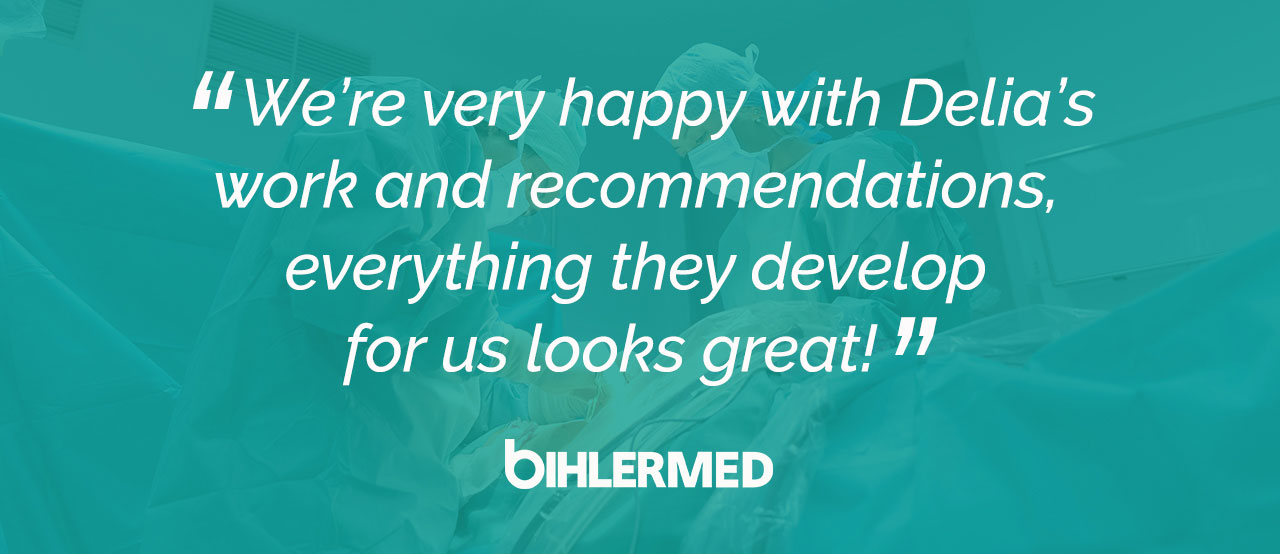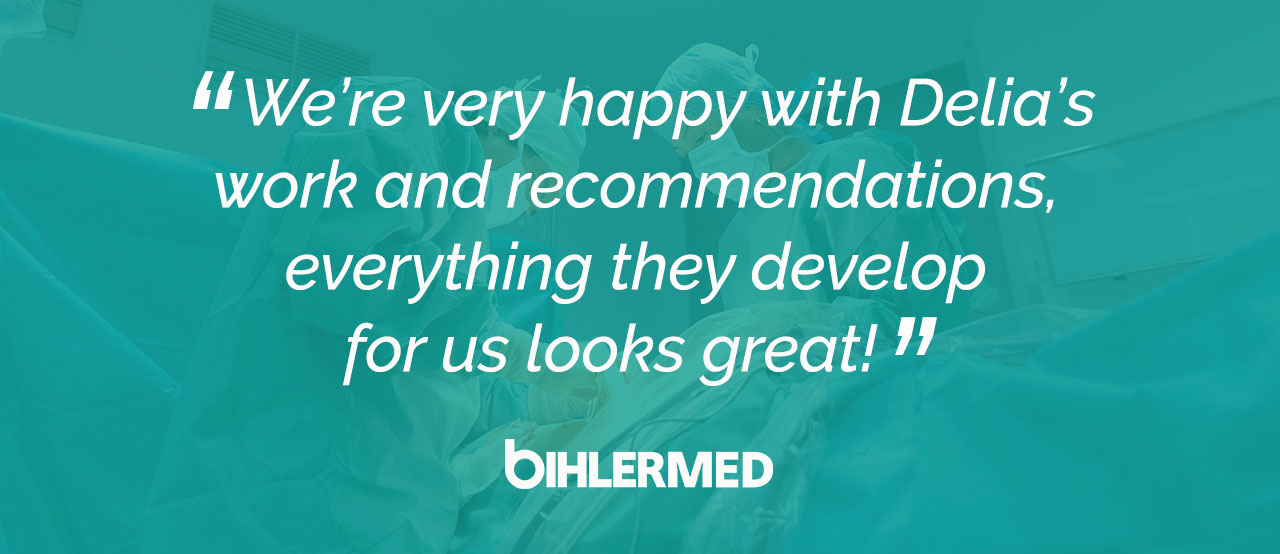 ARE YOU READY TO GET TO YOUR NEXT?