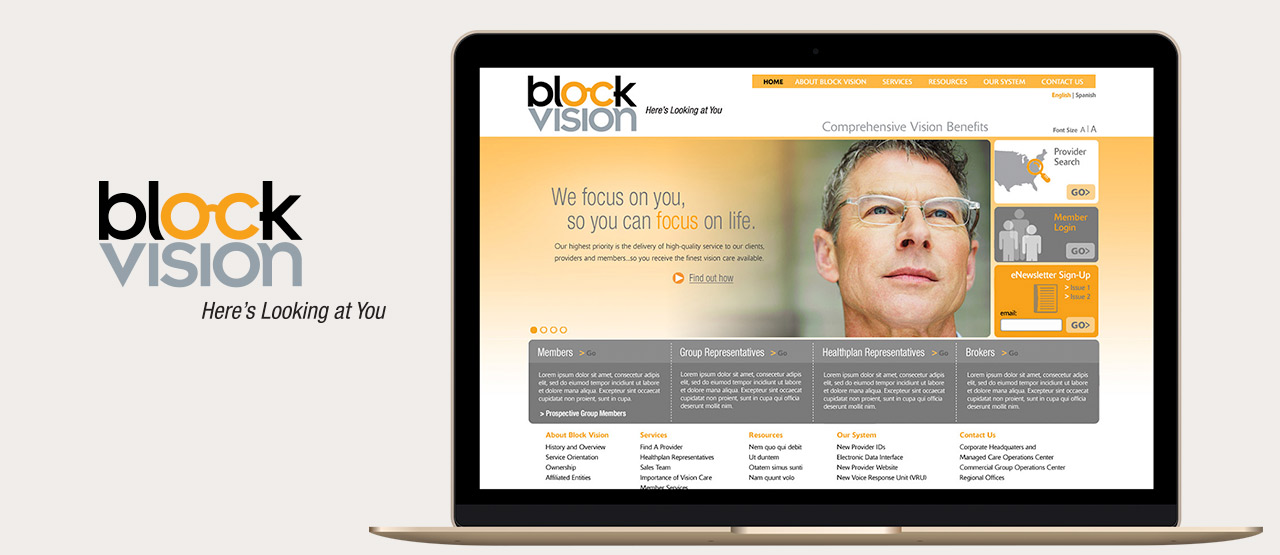 Block Vision
Giving "the look" to a brand in need of focus for its corporate vision
Well known but under appreciated
That was the brand when we started working with Block Vision, a national top-tier provider of vision benefits management services. They wanted to be more than just competitive; they wanted to thrive.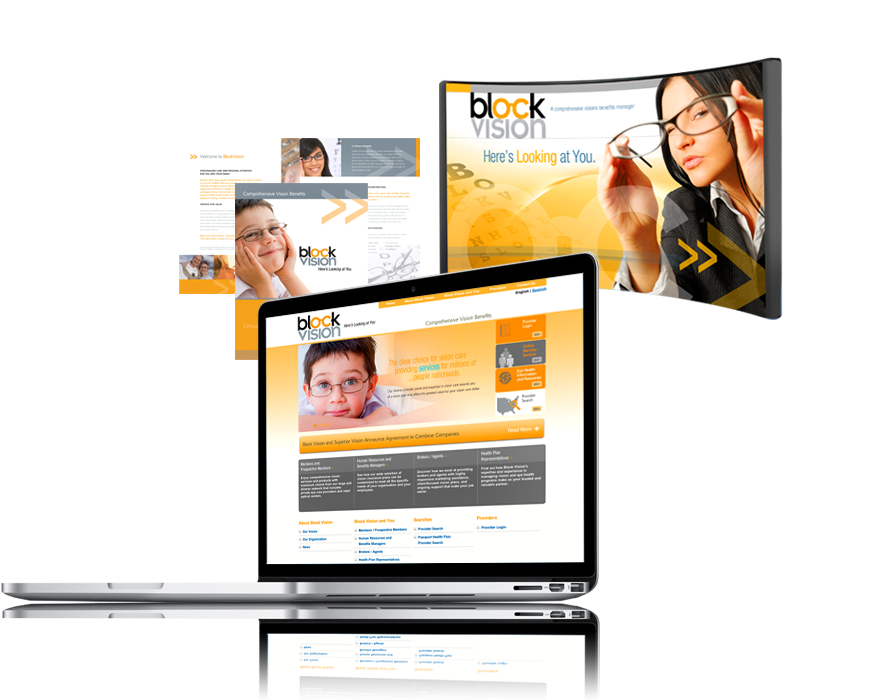 Making the most of a good situation
Block Vision was well regarded for their customer-centric services and tailored programs. Important brand assets that played a key role in brand positioning that clearly focused (pun intended) messaging on the client, letting them know they were the first priority of Block Vision. If the brand line reminds you of a famous line from the classic movie, Casablanca, that's intended too.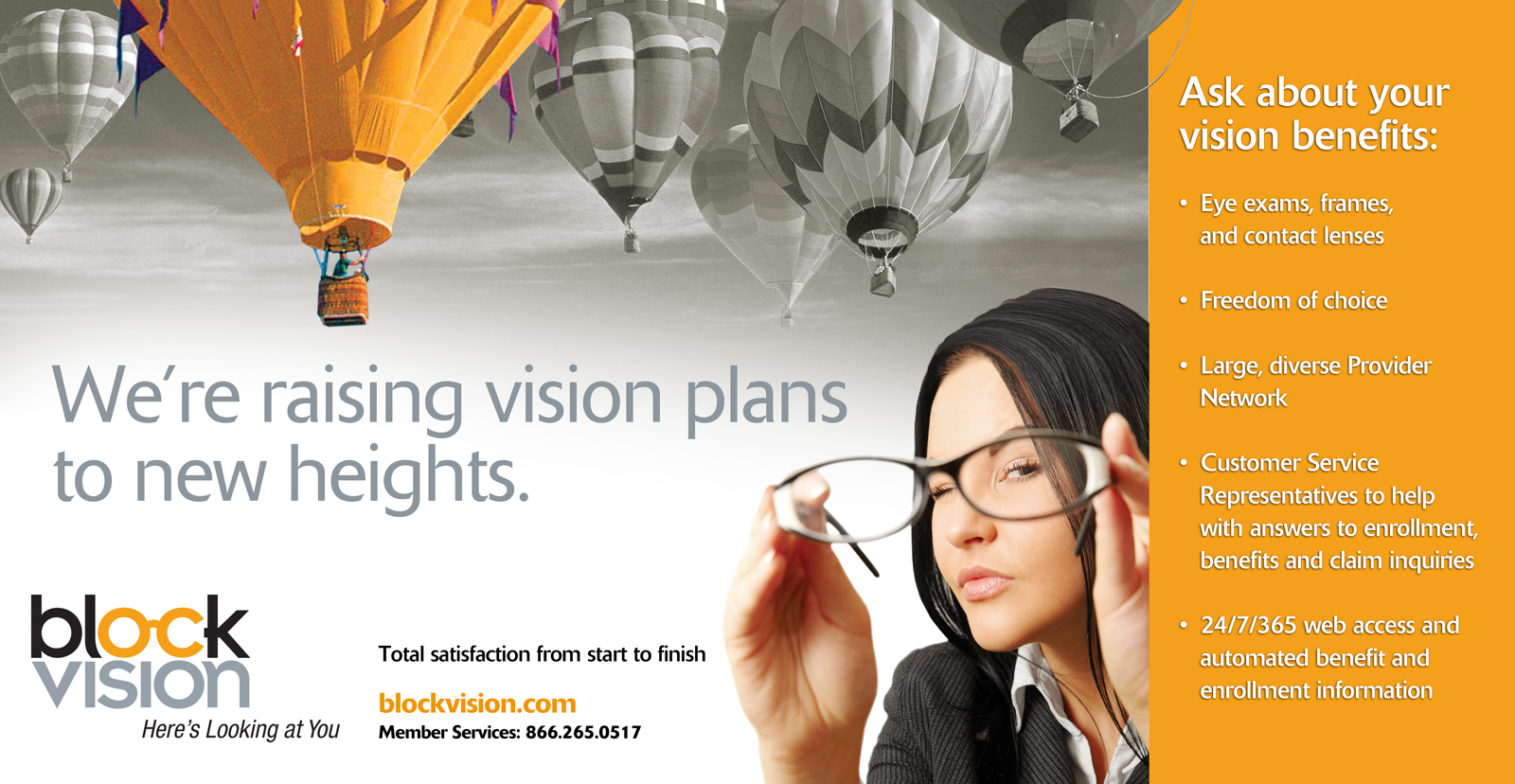 Balancing a complex brand relationship
In addition, a near-total brand renovation was performed with only the logo retained, but refreshed with new and more vibrant colors. Block Vision's Wisconsin-based company, Vision Insurance Plans of America (VIPA), received a similar makeover and for visual synergy, a new graphic identity system was developed that is maintained through a comprehensive brand standards guide for each of the sibling companies.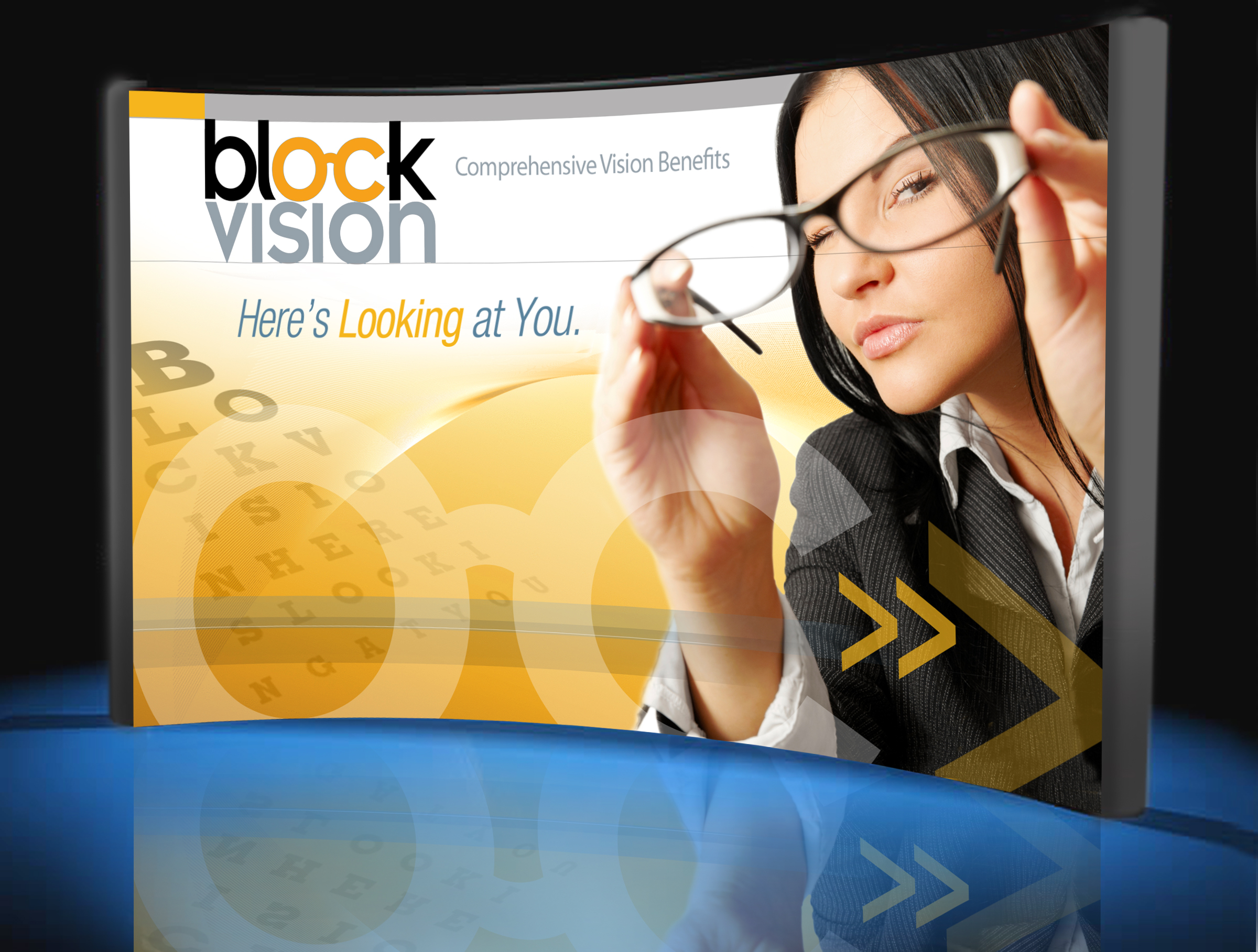 A powerful presence from B2B to B2C and beyond
On the digital side, highly interactive websites were created for each company where vision members could easily access their benefits and provider network. And, as part of the overall marketing program, brochures, sales presentation tools and e-marketing materials were also developed.