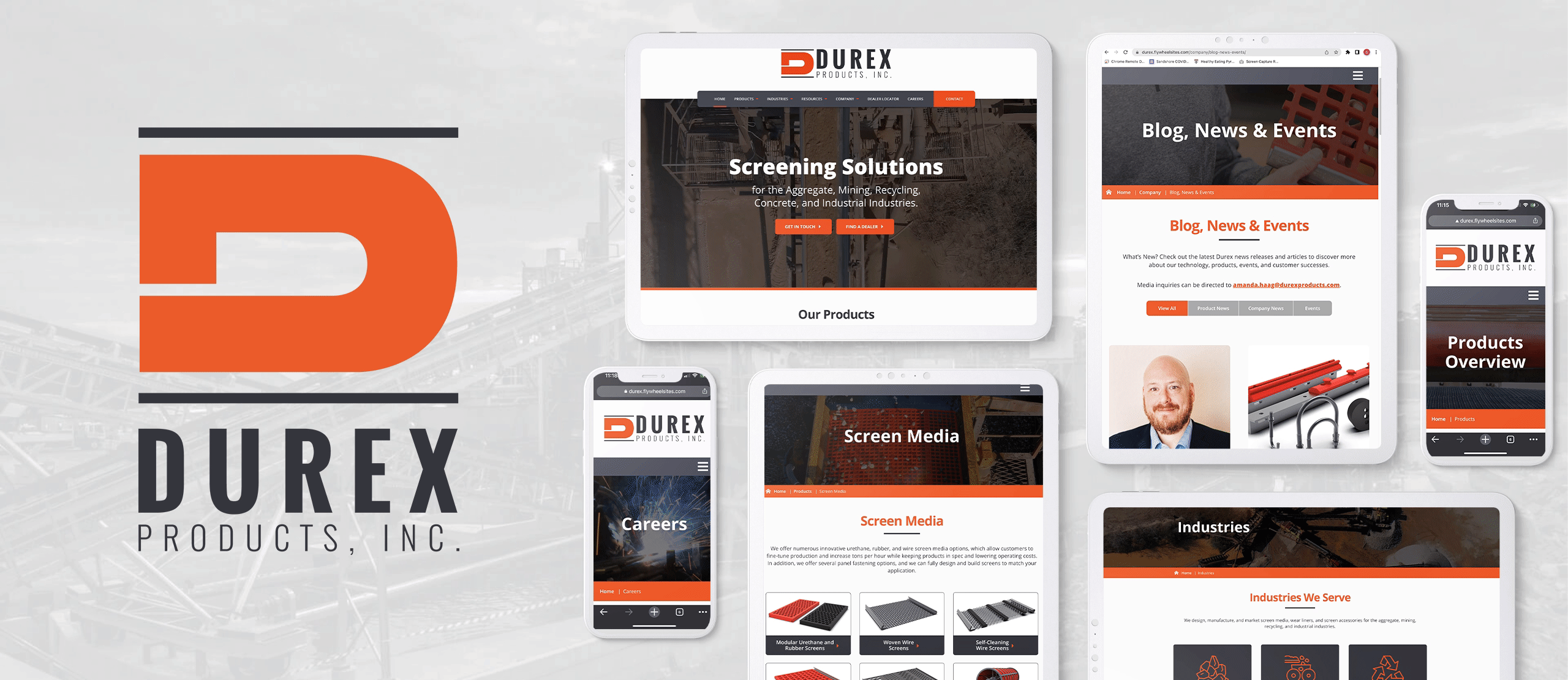 CREATING A POWERFUL ONLINE PRESENCE TO SUPPORT AN INDUSTRIAL LEADER'S CONTINUED GROWTH
THE SITUATION
Durex Products, Inc. is an industry leader specializing in innovative screen media technologies to the aggregate, mining, industrial, and recycling industries since 1965.
Elevating the positioning and presentation of the brand for confident, continued growth in their highly competitive category was of primary importance, which is why Durex  chose to partner with Delia Associates to achieve their goals.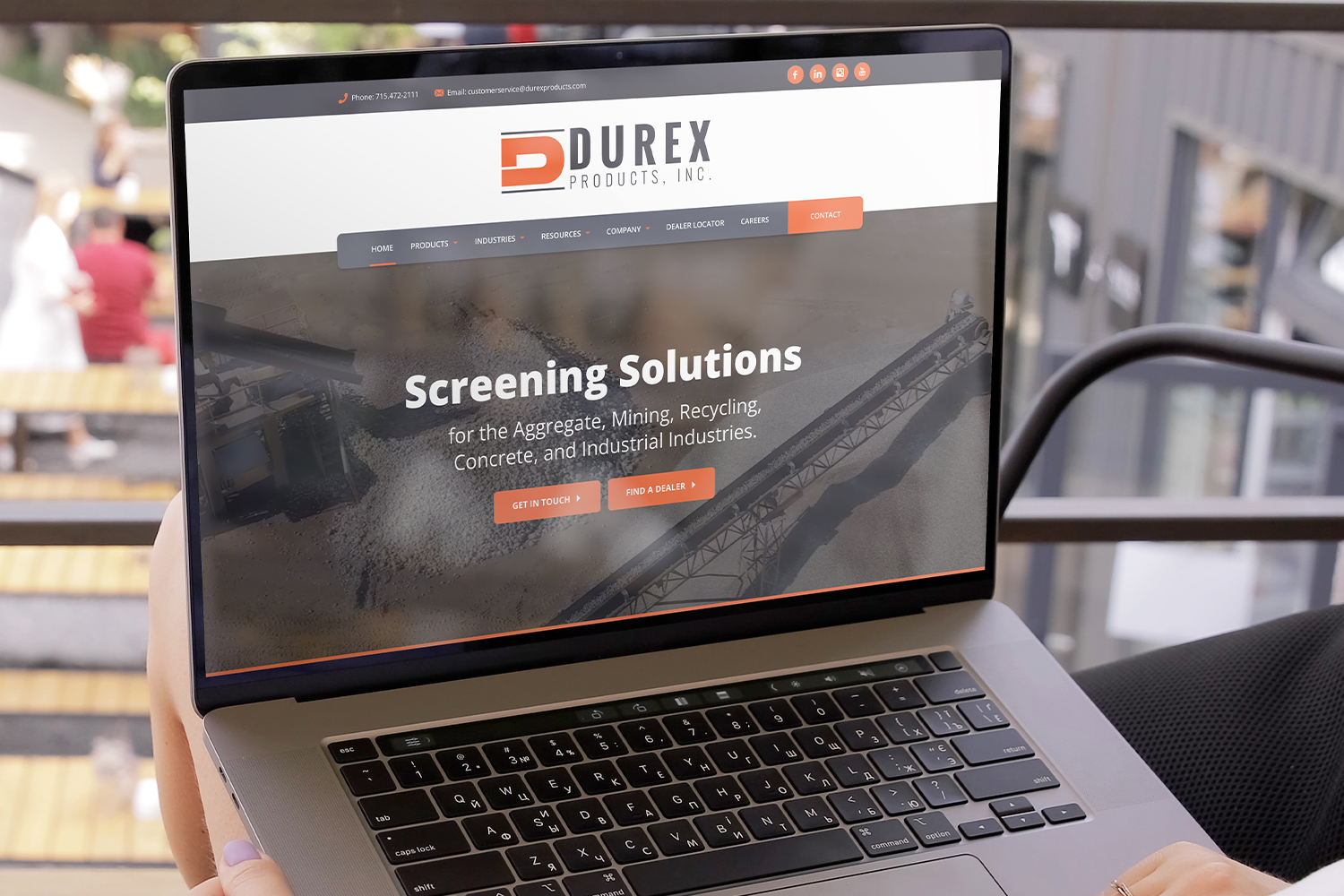 THE APPROACH
A comprehensive website refresh was the key factor in expanding the Durex brand's superior reputation for quality parts and committed service. Core brand messaging and user experience goals were prioritized and aligned with visitor priorities during the site's renovation. Included is a more intuitive navigation architecture for faster and easier access to products and their supporting information.  Engagement and consultation opportunities were built into each page and the job and apprentice programs were featured in key locations.
THE OUTCOME
The Durex reputation and positioning is now stronger and more vibrant than ever. The brand is now well positioned to extend its leadership and growth goals in the years ahead. Visitors enjoy a richer, more valuable experience in their search to acquire products, services, and consultation. A win-win for Durex and its customers.