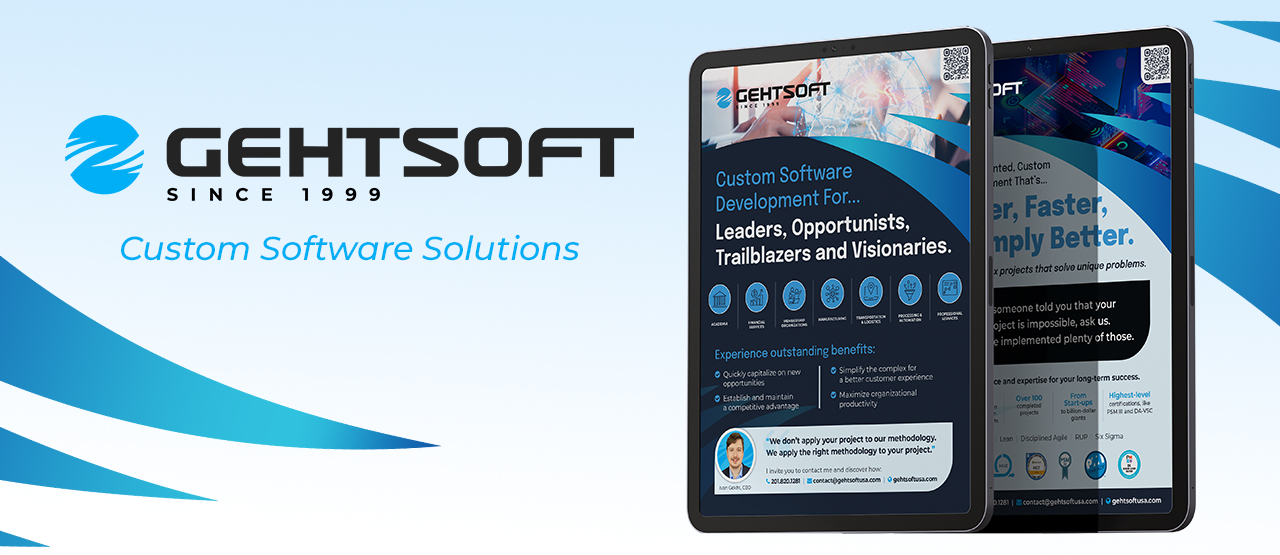 GIVING SOFTWARE INNOVATOR, GEHTSOFT THE "GO" TO GROW
THE SITUATION
As a proven and trusted brand, Gehtsoft knew that in order to thrive in the crowded software space, it needed to tell a more powerful story about its radically different approach. One that puts the customer at the center of the process and the exceptional results that they experience. Fearless when it comes to developing, testing, and deploying highly complex software solutions, their efforts provide agile iterations, swift implementation, and long-term viability. So, where to go? Delia Associates.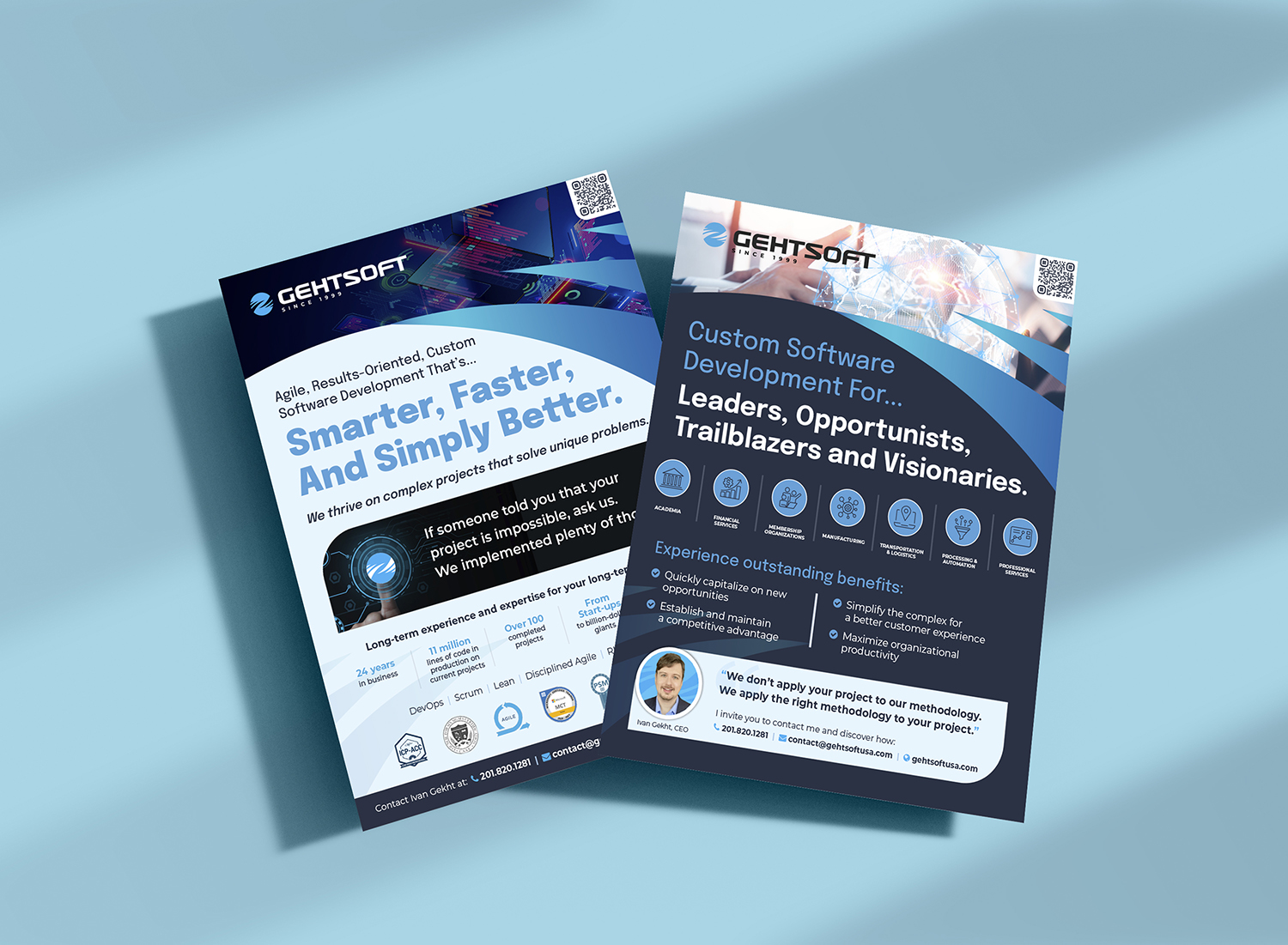 THE APPROACH
We set the stage for the comprehensive elements of their marketing efforts with a series of Growth Sessions that aligned their brand assets and components with defined marketing goals and objectives. Messaging architecture was organized in a linear customer-centric manner in PowerPoint sales presentations and digital brochures.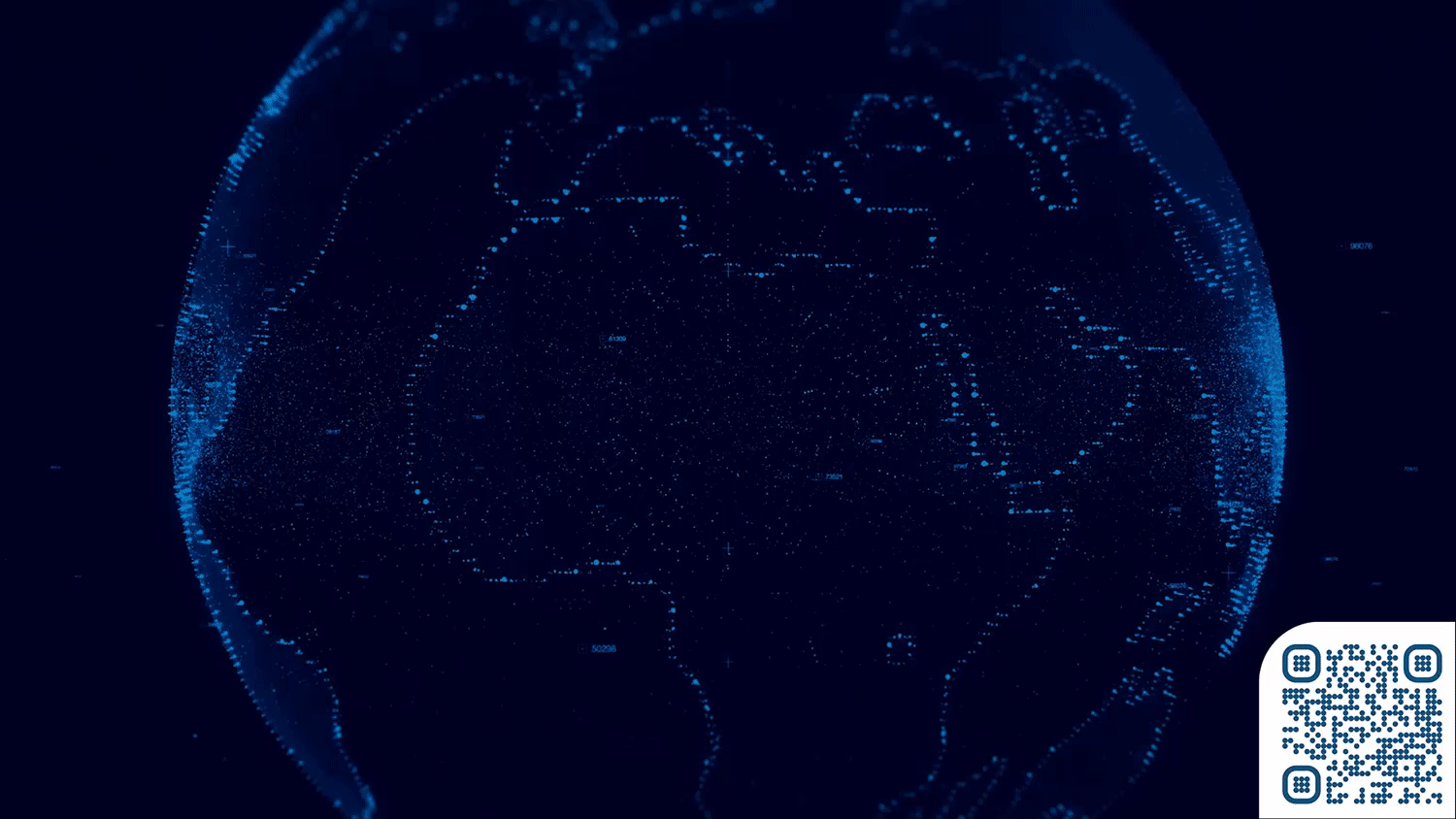 Although the digital world defines their area of service, the real world is where Gehtsoft connects with prospects, so we created trade show booth and video elements that were both engaging and informative.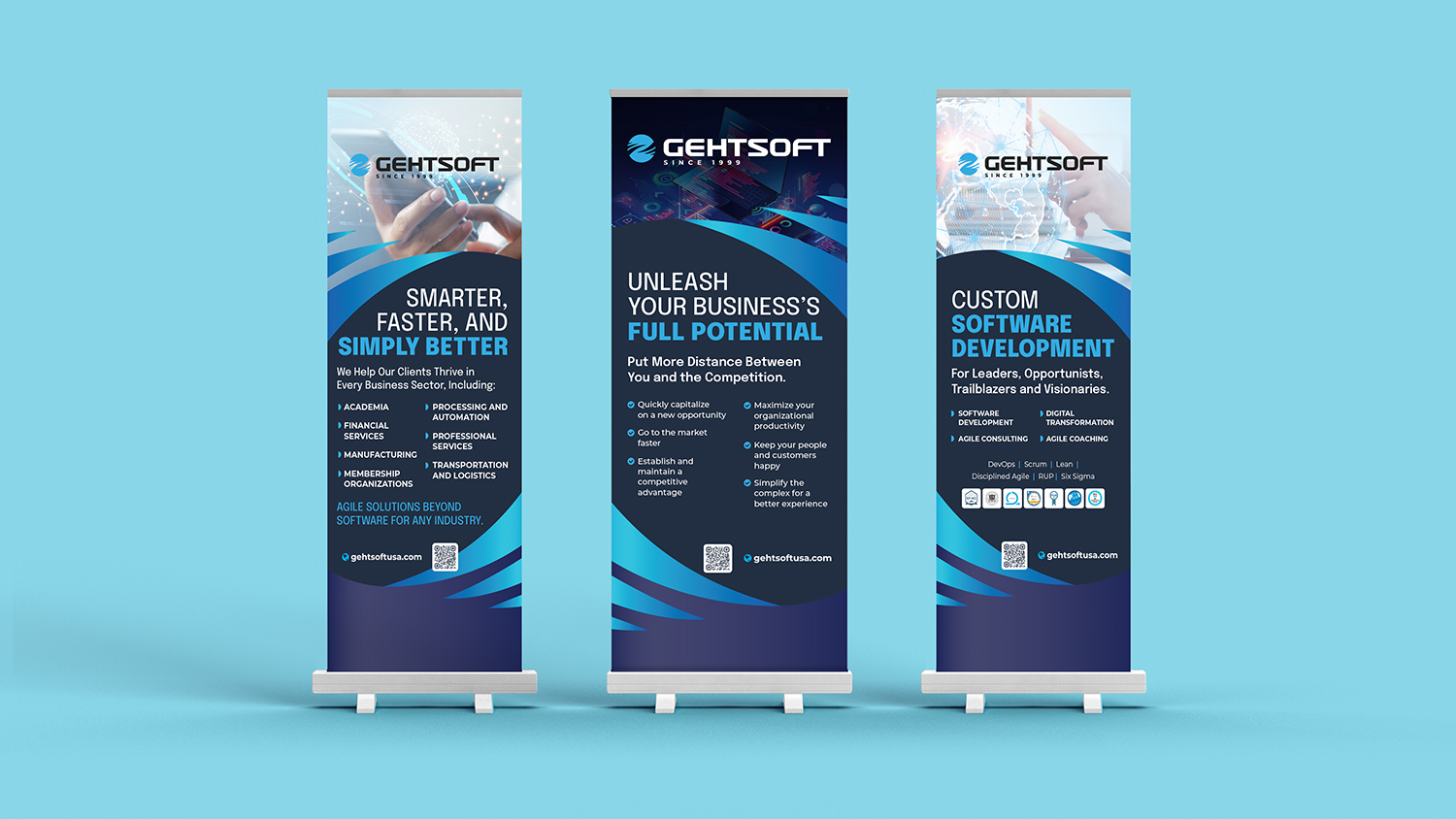 THE OUTCOME
Today, Gehtsoft has a brand identity and marketing tools that effectively complement its leading capabilities and expertise. Its re-energized brand story is told through sales tools, online and at trade shows is both authentic and distinctive, leading prospects to further engage in conversations that result in future projects and sales growth.