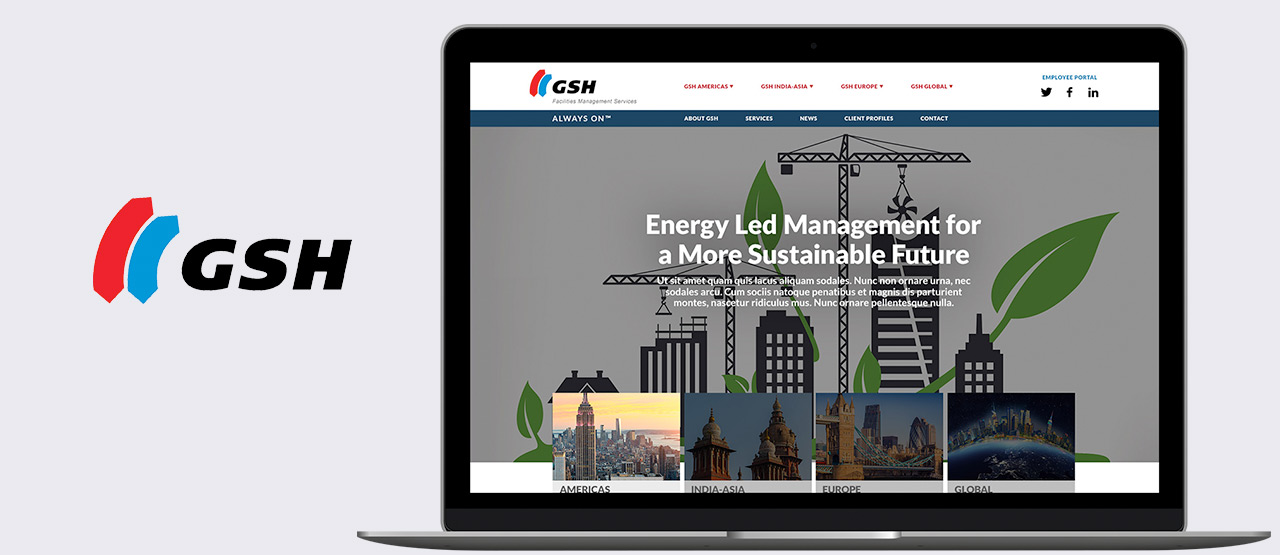 Building Brand Distinction to Support Global Expansion of an Established Facilities Management Company
HOW IT STARTED…
George S. Hall Group (GSH), a well-established name in facilities management services, with origins dating back to 1895, wanted to extend its global reach while re-establishing a foothold in the United Kingdom. To engage this broader and more culturally diverse audience, GSH trusted Delia Associates to reset the brand foundation, and construct a more powerful expression of their brand.
UNCOVERING THE KEY INSIGHT.
Initial interactive sessions using Delia Associates' proprietary Brand Leadership Solution® involved a comprehensive analysis of the GSH brand, target audiences and the competitive landscape. The key insight that emerged from this far-reaching process was how the GSH culture of readiness and responsiveness benefitted their clients in a myriad of ways. These characteristics became valuable elements in the creation of messaging and visual brand assets.

POSITIONING WITH POWER AND AUTHENTICITY.
Utilizing brand mapping tools as part of the Brand Leadership Solution®, we developed a powerful and differentiating brand statement: "Always On." This message serves to decisively define GSH's unique approach and commitment. To GSH's clients, these two words reflect the brand's promise of support, attention and readiness, whatever the challenge may be.
The message was further strengthened with the creation of the GSH "Circle of Service," which reflected the brand's four core "S" attributes: Service, Support, Scalability and Sustainability.
Circle of Service®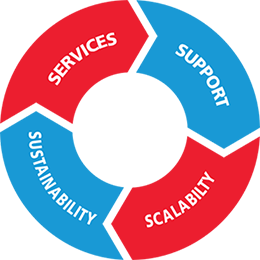 VISUAL IDENTITY STANDARDIZATION.
After the refinement of the logo mark and messaging, the next step taken was the standardization of the GSH and its sub-brand entities in a common visual structure.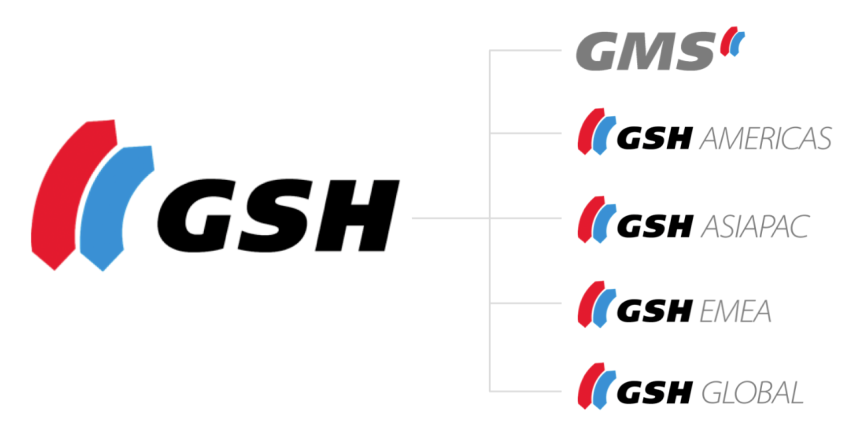 NEW WEBSITE LAUNCH.
Immediately upon completion of the Brand Leadership Solution® process, Delia Associates developed a new responsive website, highlighting the re-energized brand and its distinctive attributes. The site launch was met with high praise from an extremely happy client, along with universally positive remarks from GSH clients and colleagues.