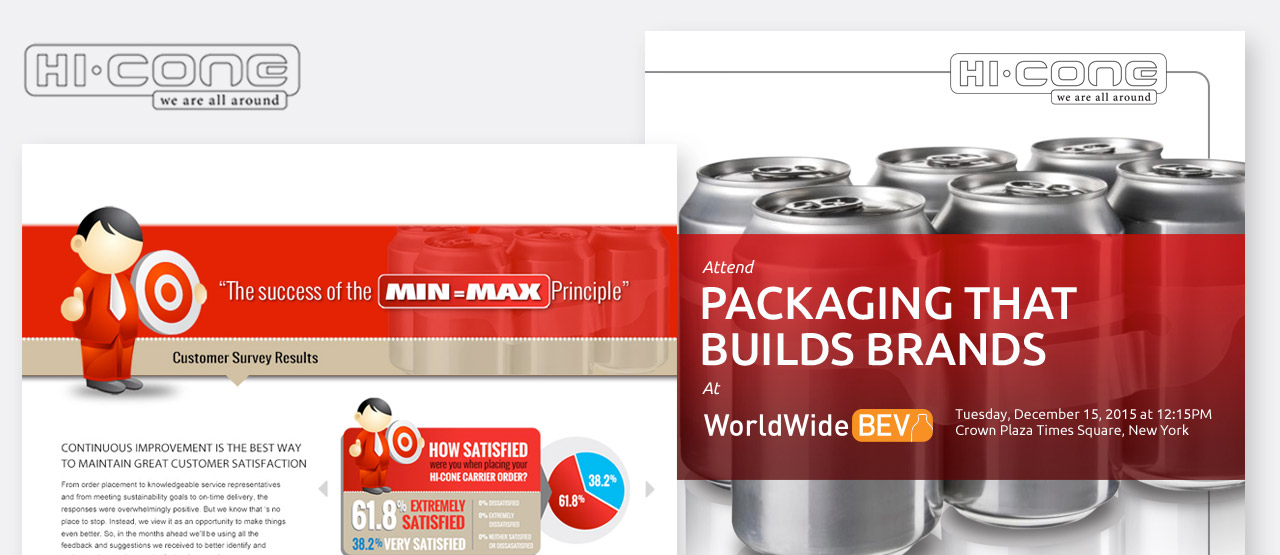 Hi-Cone
A unified approach brings renewed marketing strength to global packaging provider
Packaging the packaging
Hi-Cone is a leading supplier of plastic-based multi-packaging systems for global beer, soft drink and general products industries and is committed to the goal of environmental responsibility and sustainable packaging alternatives.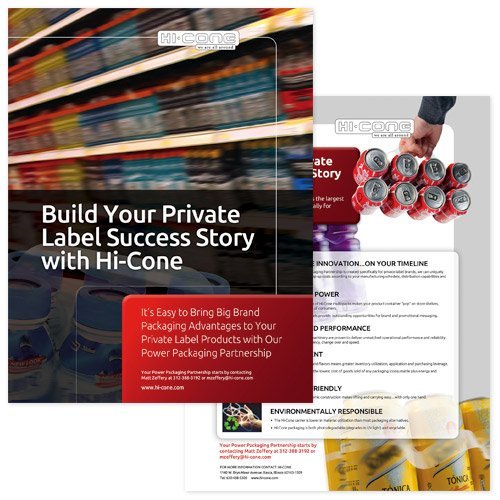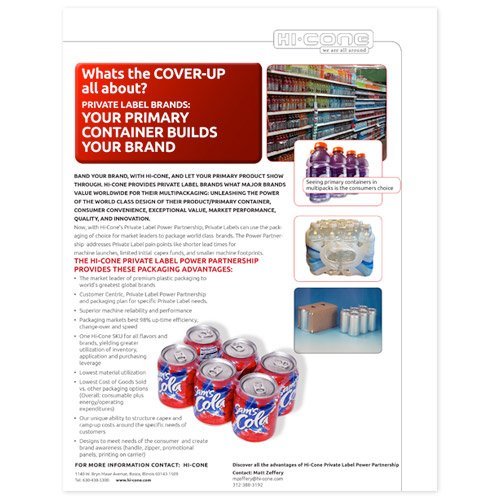 A brand power reboot
With the market needs of its customers constantly changing, Hi-Cone turned to Delia Associates to help bring the next level of awareness and growth to the brand and its merchandising power.
A holistic approach
Working within the Hi-Cone brand line – "We are all around" – Delia Associates formulated a brand value proposition for the company, and crafted series of marketing and promotional components designed to create awareness and drive sales inquiries. The program included a series of data-driven success stories, trade show graphics, brochures, PowerPoint sales presentations, e-newsletters and website landing pages.