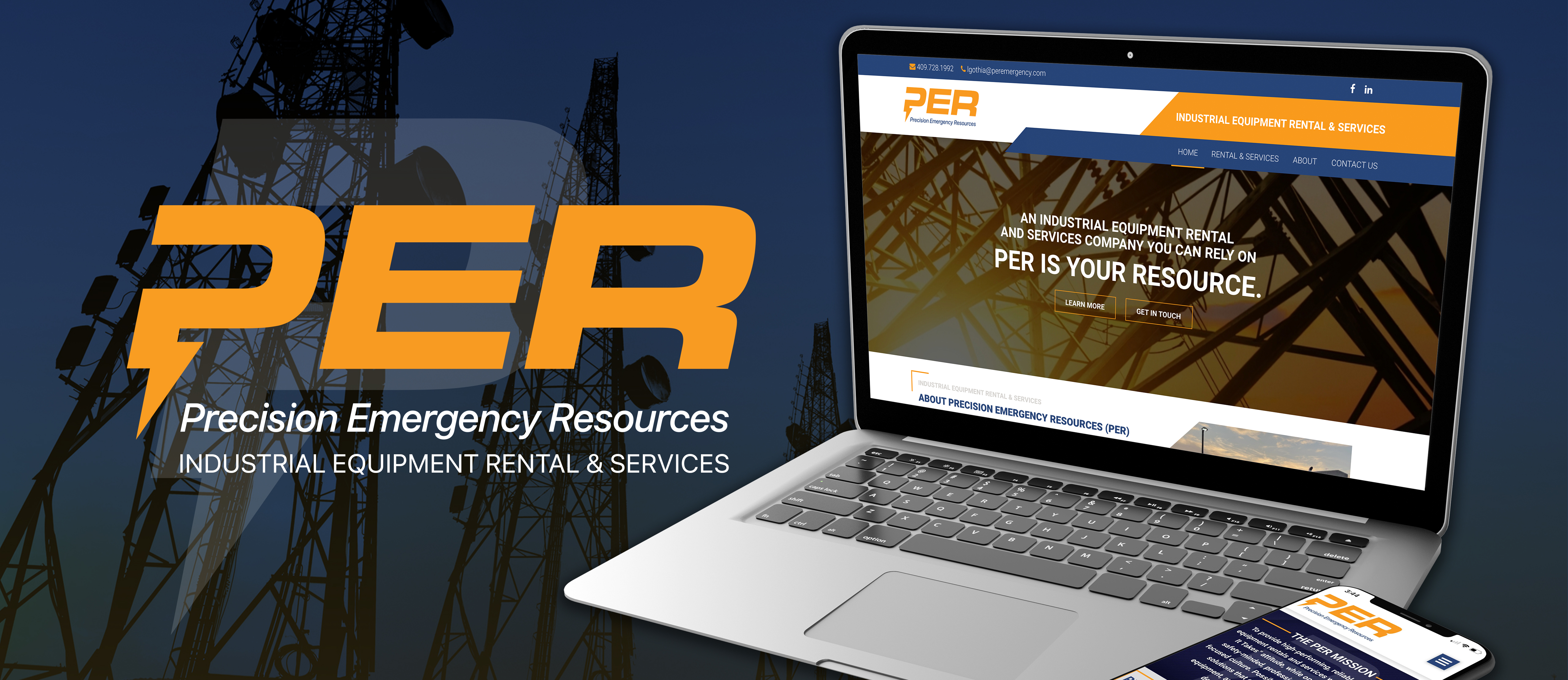 GIVING A FRESH FACE AND VOICE TO AN EMERGING INDUSTRIAL EQUIPMENT RENTAL AND SERVICES COMPANY
THE SITUATION:
As a start-up, industrial equipment rental and services company, PER (Precision Emergency Resources) was an unknown by its key customer audiences.
THE OBJECTIVE:
PER needed to create a distinctive look and voice in the industrial equipment rental business sector, and reach its four core sectors – energy, government, telecommunications, and power utilities – with a compelling message.
THE SOLUTION:
First order of business was the creation of an overarching visual identity. A new logo was created, incorporating a distinctive "lightning P" into the PER brand name. Rendered in an italic typeface and warm orange color, the new mark visually announces it energy sector presence and responsive 24/7 service.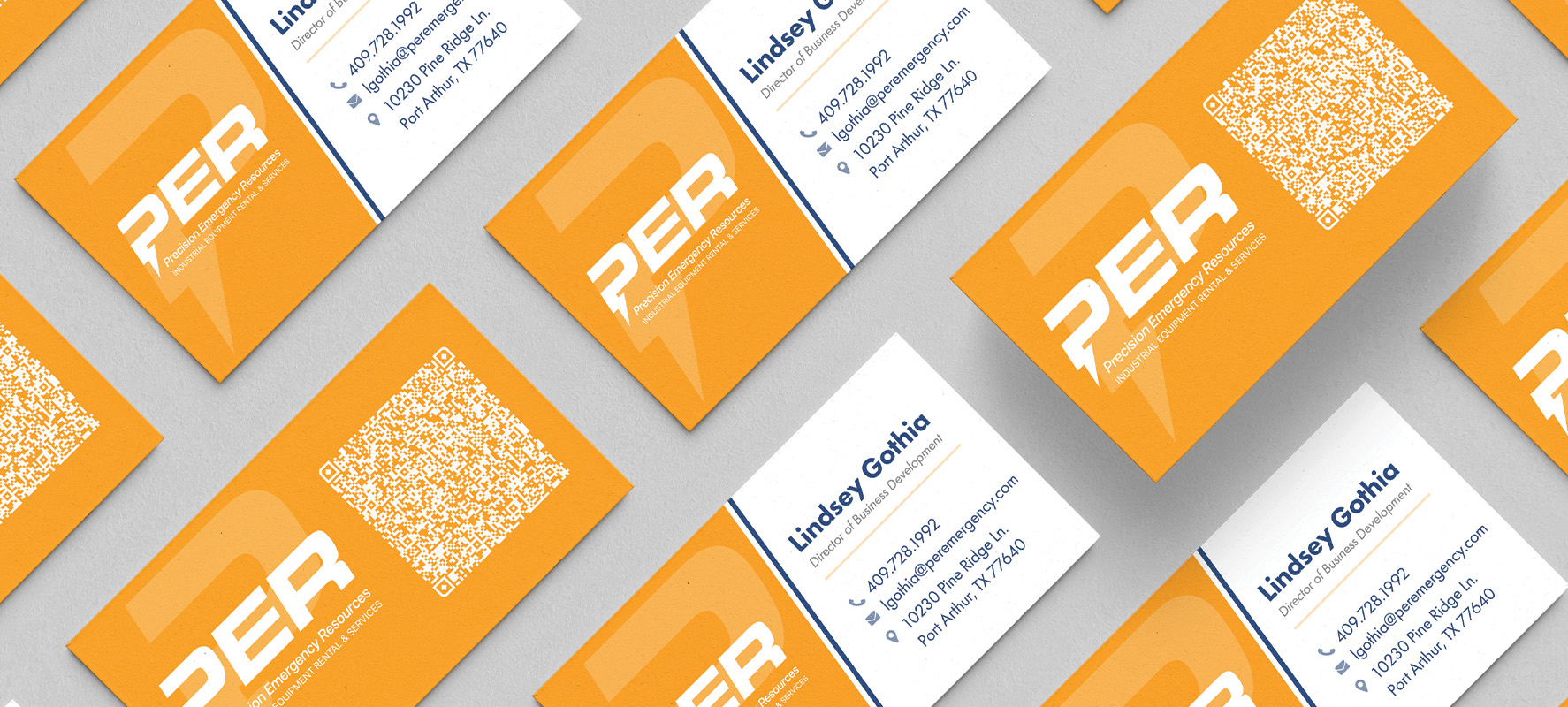 Messaging was built around the line, "PER IS THERE" and reflects their broad-reaching scope of national service. Marketing tools and assets developed include a new website and digital sales brochures.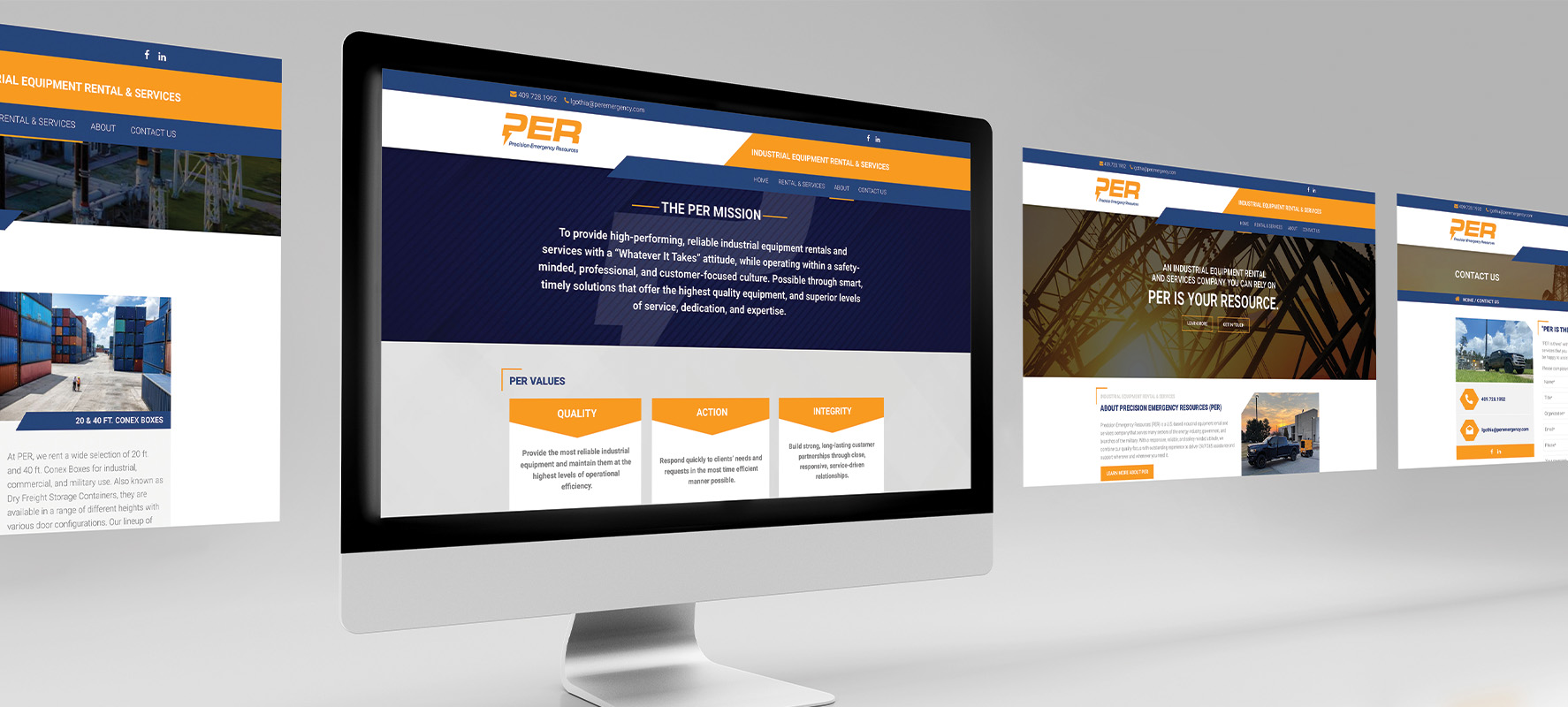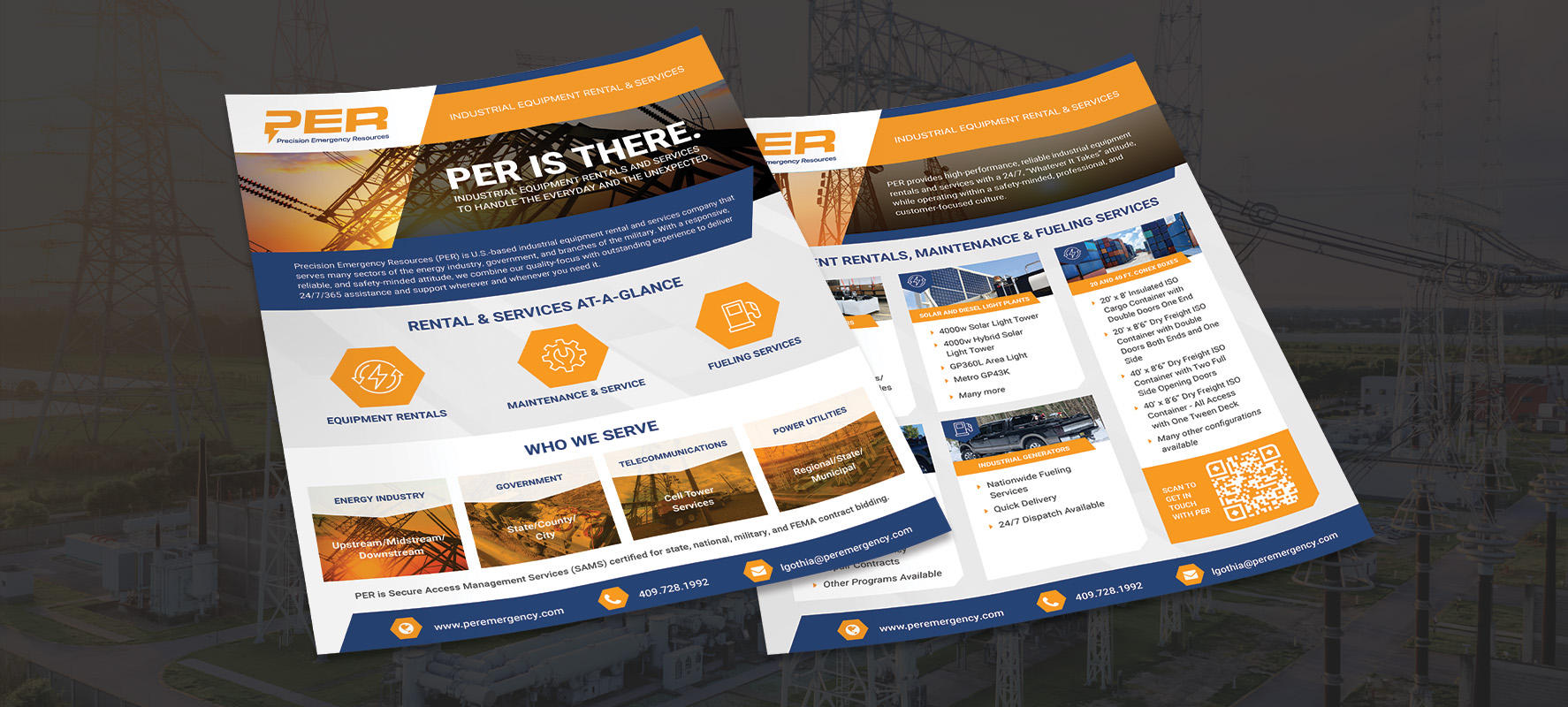 THE RESULTS:
With its new market presence, PER is already gaining traction with target audiences. The program is projected to generate considerable interest and inquiries.