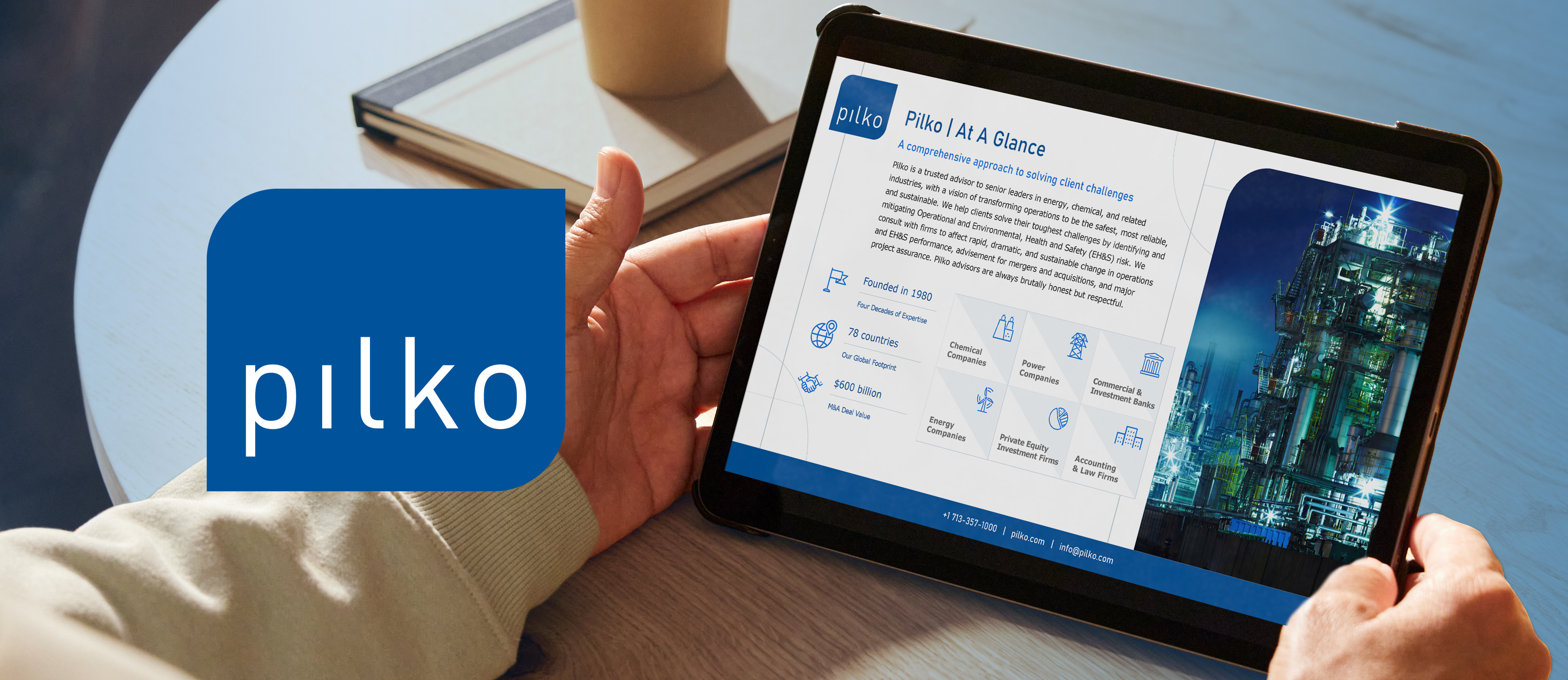 INDUSTRY LEADER GETS A COMPELLING BRAND REFRESH
THE SITUATION:
Pilko is a trusted advisor to senior leaders in energy, chemical and related industries. Their message of "Inspiring Transformation" is authentic, motivational, and true to the distinct value they provide. Over time, however, company growth and an increasing catalog of brand assets required a more concise brand communication architecture to effectively position Pilko as the acknowledged leaders they are.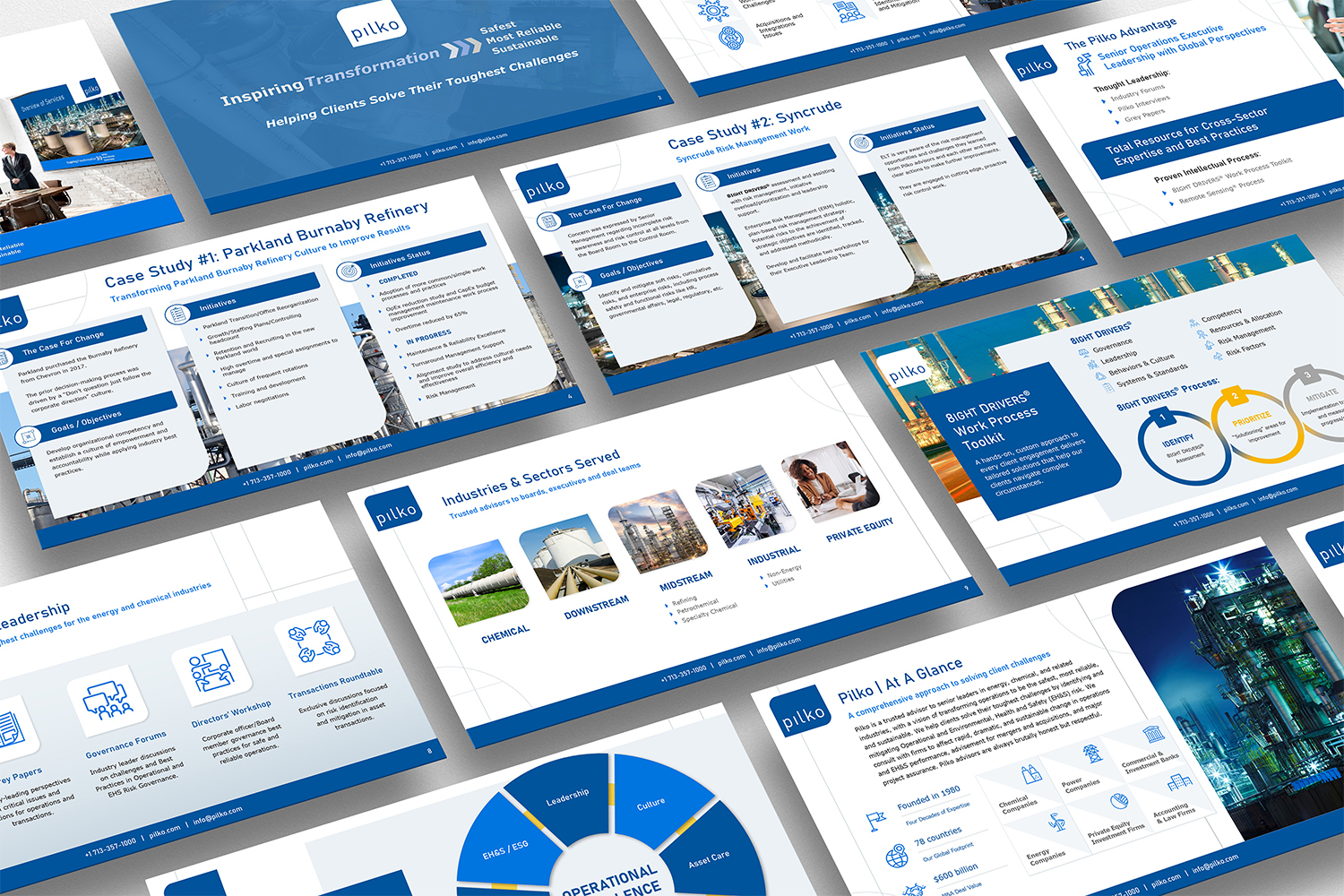 THE APPROACH:
As part of a two-pronged approach on parallel tracks, we took inventory of Pilko's graphic and visual assets across all communications channels and developed a unified platform for graphic assets and visual consistency.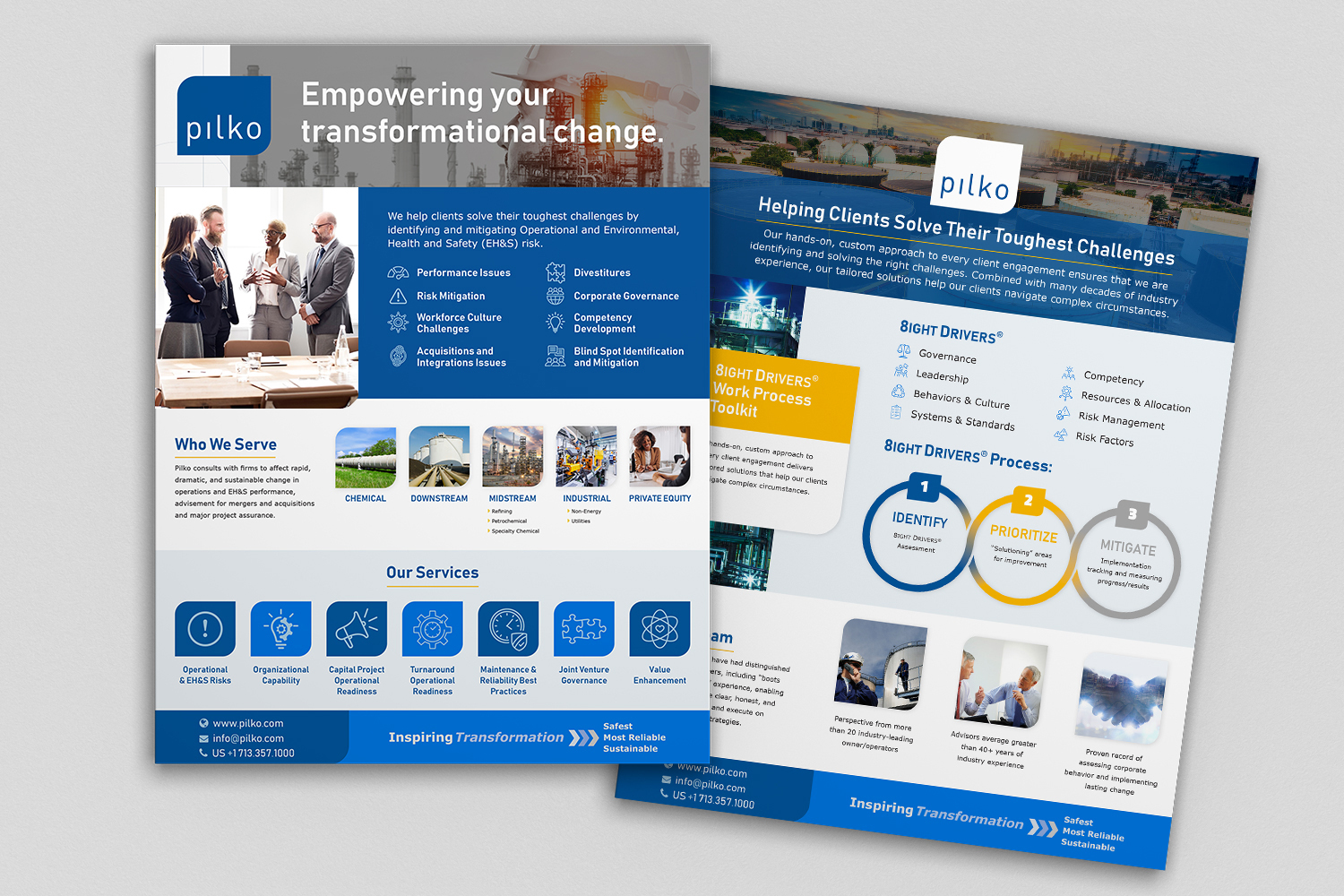 Concurrently, a program was developed that enabled Pilko to synchronize their unique value proposition and messaging architecture through an organized system of communication tools.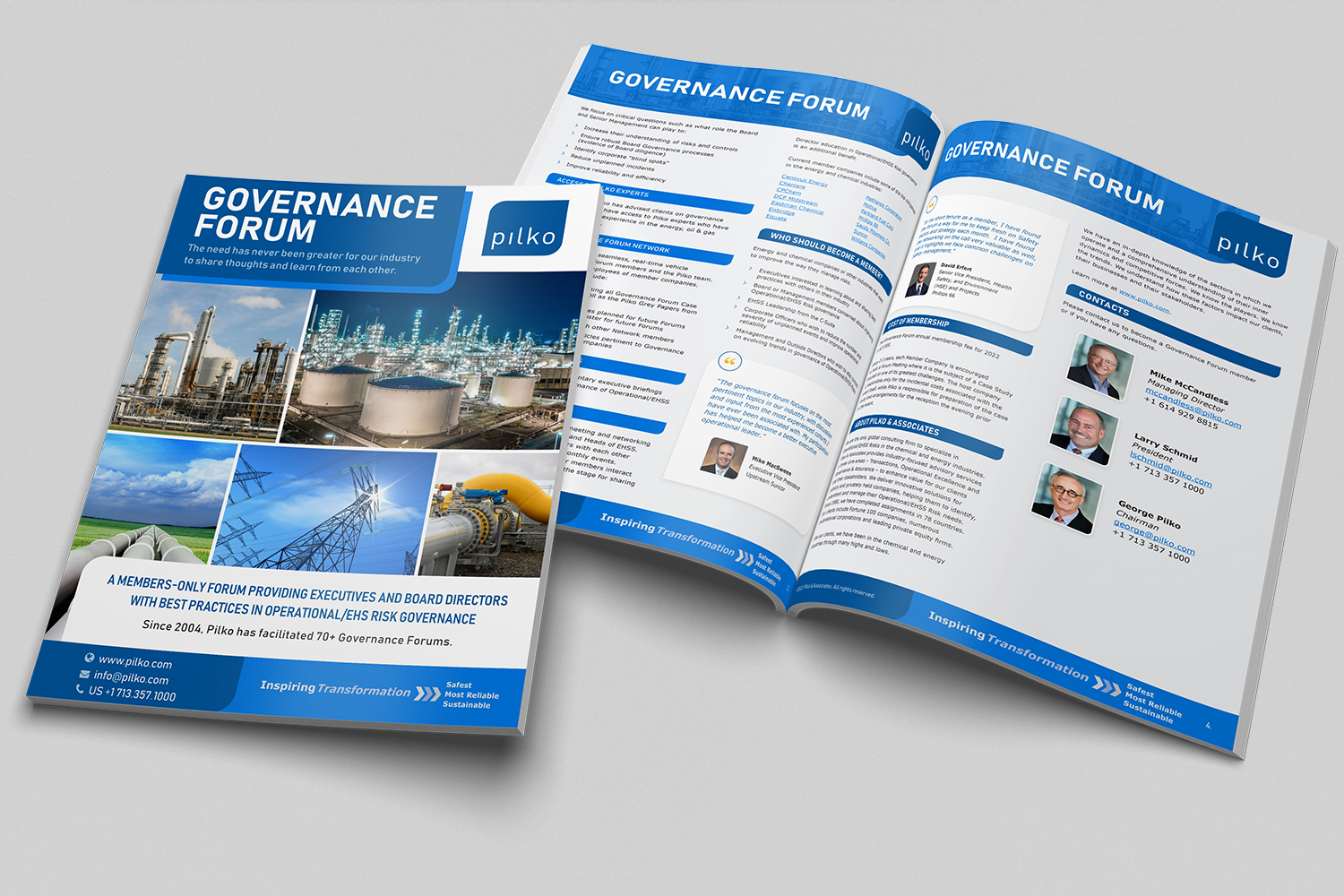 THE SOLUTION:
The brand identity received a clean modern look and style applied across all media and materials, including digital channels and e-communications, as well as email-marketing templates to enhance ongoing communications programs. Presentation and promotional materials were updated for a more consistent appearance and communication templates were designed for consistent information transmission to clients and prospects.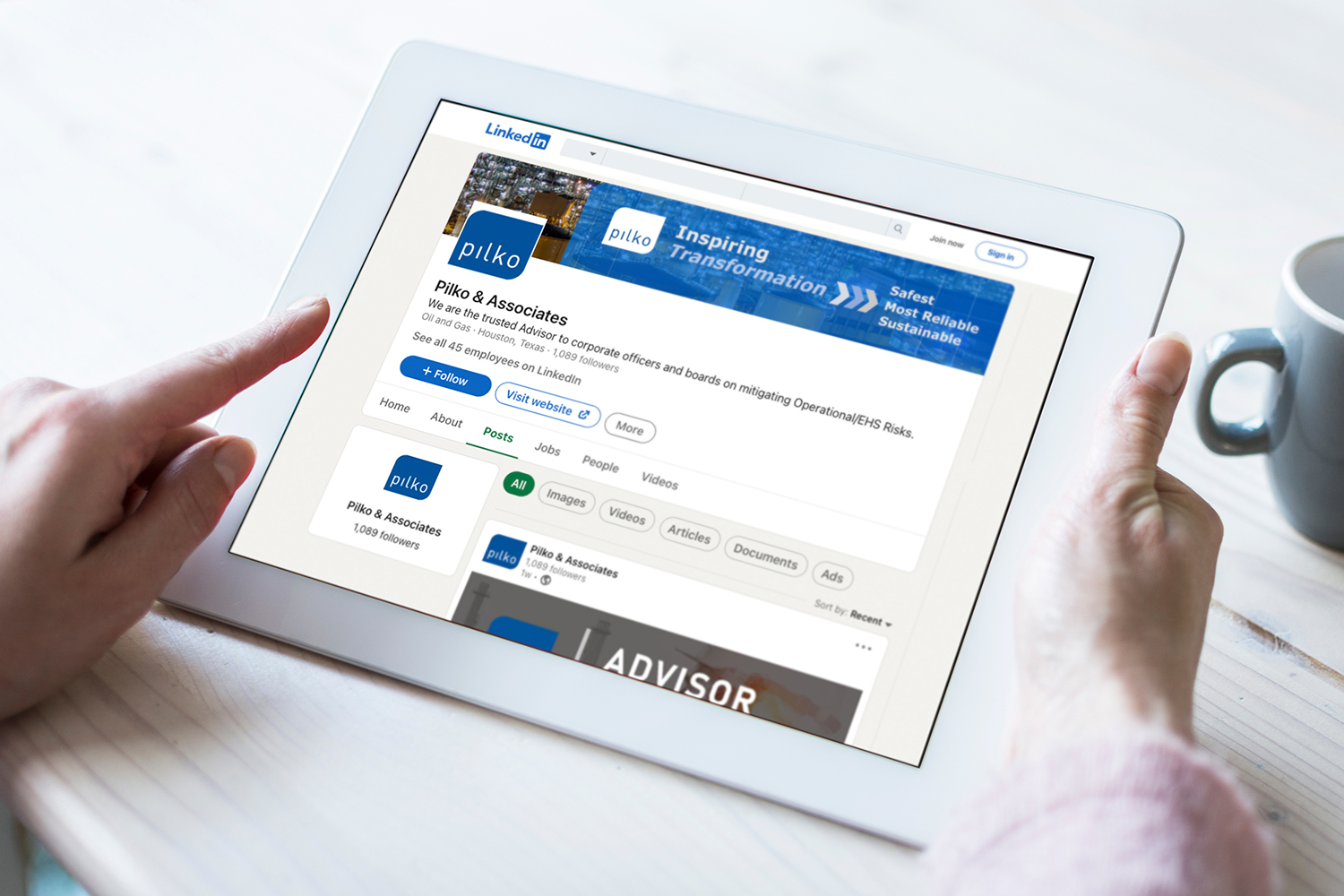 THE OUTCOME:
Following our extensive and intensive rework of their visual and communications assets, Pilko is now able to communicate and be appreciated as pre-eminent industry advisors who identify and mitigate Operational and Environmental, Health and Safety (EH&S) risk, efficiently and powerfully.