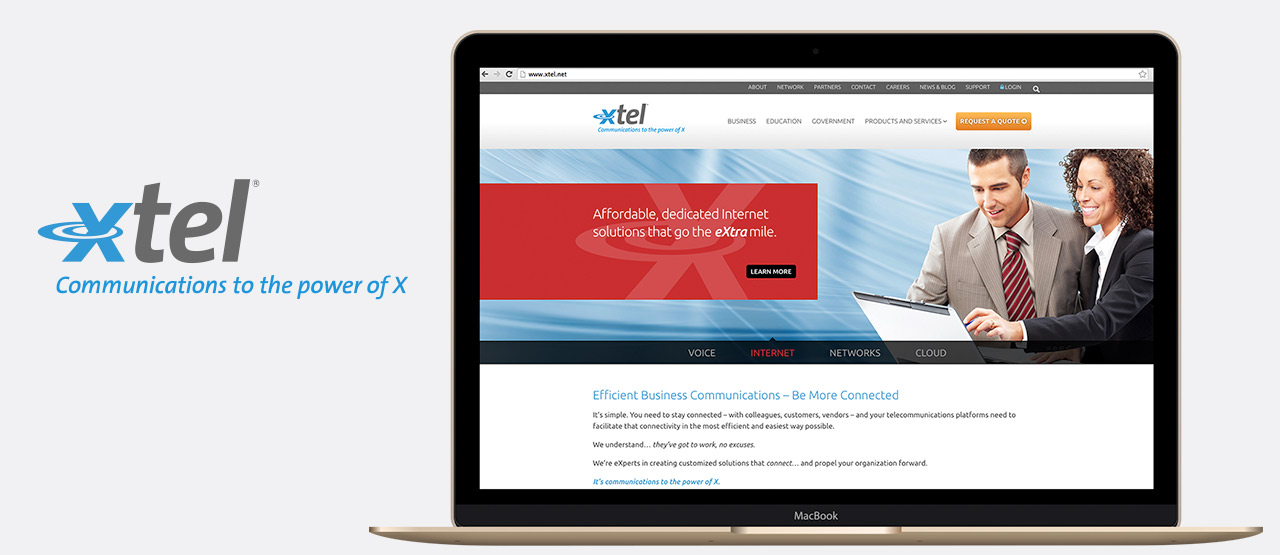 Xtel
Repositioning brings opportunity to a growing business communications technology company.
A single-source provider with multiple advantages
Xtel Communications is a specialist in the field of innovative and emerging voice and data solutions, implementing smart communication solutions and serving commercial clients in the government, education and business sectors.
A close-to-home communications approach
In a world of highly competitive communications giants with ubiquitous presence, Xtel needed a way to effectively convey their portfolio of unique advantages made more valuable and cost effective thanks to their size and all-in-one approach to voice and data solutions.
A position reflective of excellence
Xtel understood that to compete effectively it needed a greater share of mind among its prospective customers, and it turned to Delia Associates' Brand Leadership Solution® to creative a brand "voice" that was more distinctive and memorable. Our process revealed some important insights. First, that a more tailored messaging by business sector would both simplify and strengthen the customer connection. Second, that Xtel's single-source provider status offered a unique selling proposition when combined with their custom-fit approach to meeting client specifications.
An empowering narrative with a style to match
Based on this information, Delia Associates undertook a brand makeover that simplified and refreshed the logo, applied a clean, fresh appearance to their website, and enhanced the user experience with more intuitive navigation.
Communications to the power of X
The outstanding benefits that clients experience when utilizing the full suite of Xtel services was captured in their new brand line, one that demonstrated their superior level of quality and distinction, while establishing an exclusive, name-derived positioning.