Your Top 3 "Pre-Released" Ad Picks for Super Bowl LV
February 4, 2021 3:18 pm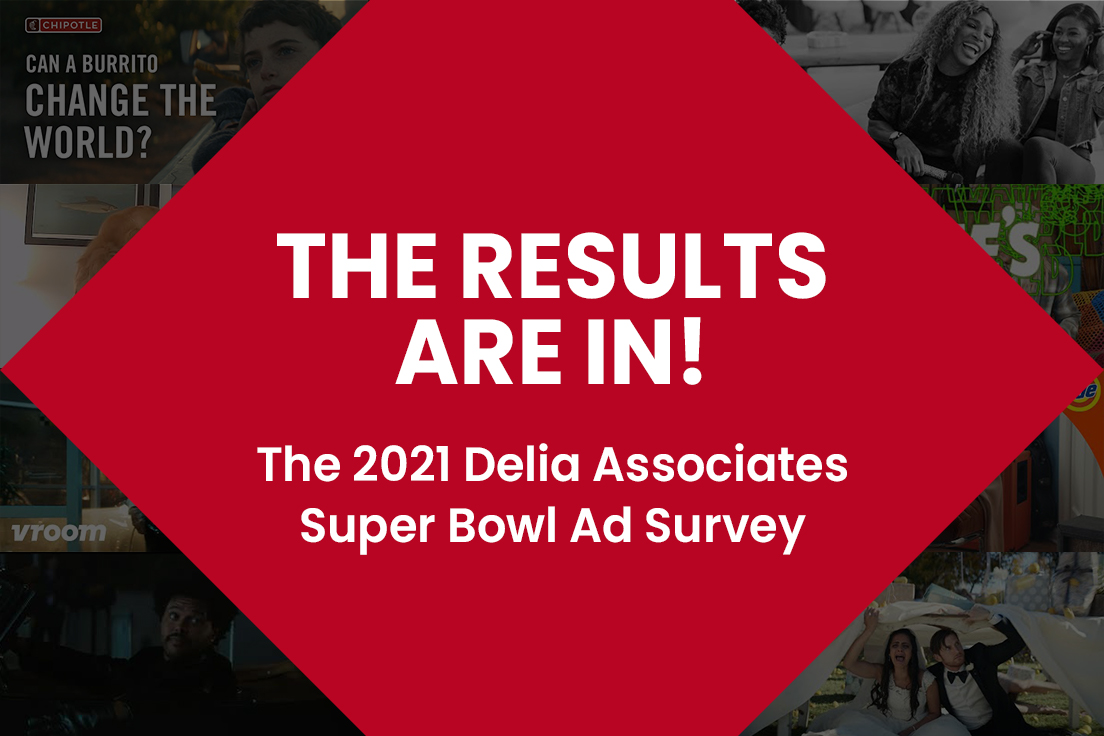 Like everything else, Super Bowl LV will be celebrated a bit differently this year.
With fans skipping big parties and public celebrations to stay home, more people are expected to actually watch the game – and of course, the commercials.
CBS struggled this year to fill its highly coveted – and expensive – Super Bowl ad slots. Several mega brands known for award-winning productions opted not to advertise. Instead, some are redirecting their big budgets. Anheuser-Busch, for example, will skip advertising its Budweiser brand, donating funds to the Ad Council's coronavirus vaccine education campaign. Also sitting on the sidelines this year are Ford, Coca-Cola, Hyundai and PepsiCo (though as the Halftime Show's official sponsor, Pepsi will run a 60-second commercial-esque lead-in).
These changes to the advertising lineup open the door for smaller and lesser-known-brands to snag prime spots in front of what will likely be the biggest national TV audience all year. Rookie advertisers already confirmed for this year's game include several apps that gained popularity during the pandemic. Among them are marketplace seller Mercari, freelancer business exchange Fiverr, as well as food delivery competitors DoorDash and Uber Eats. Miracle-Gro and Indeed will also debut Super Bowl spots. Another last-minute entry: Robinhood, the internet brokerage that recently grabbed headlines when users created a GameStop buying frenzy that nearly broke the stock market.
From what we've seen so far, this year's ads aim to strike a balance between recognizing ongoing pandemic challenges and thanking frontline heroes, and providing some much-needed comic relief. Both messages are challenging to convey correctly. Viewers may be looking for a break from the heaviness that is 2020, however, humor must be tempered and sensitive to the many harsh realities of the last year. When done right, both strategies are likely to resonate well with the at-home audience.
This year, Delia Associates invited our followers to join us in voting for our favorite "pre-released" ads.
Your votes are in. Take a look at the Top "Pre-Released" Super Bowl Ad Picks for 2021!
#3: Tide
|

The Jason Alexander Hoodie

Perhaps it's all our pandemic TV binging that makes us love this ad featuring the likeness of Jason Alexander (aka George Costanza) on a strange, yet somehow lovable, hoodie. The lifelike hoodie magically transforms to match its mood. The ad has generated so much buzz that we wouldn't be surprised if a real hoodie becomes available for purchase soon.
#2: Samuel Adams
|

Horses

Just in case you were going to miss seeing the Budweiser Clydesdales this year, Sam Adams has you covered. In this humorous spoof, a simple mistake releases the famous horses, wreaking havoc all around. The ensuing chaos is both lighthearted and fun and includes a witty punch line that is perfectly 2020: "I did not see that coming."
#1: Bud Light Seltzer Lemonade
|

Last Year's Lemons

This year's favorite Super Bowl ad, both among the Delia team and our followers, is a clever metaphor for 2020. Bud Light Seltzer Lemonade shows us how to take all the sour realities of 2020 and turn them into, well, lemonade. As lemons mercilessly pelt people from above, we can't help but laugh a little. The commercial is the perfect way to recognize last year for what it was, while infusing some lighthearted humor and optimism for the year ahead.
Perhaps laughter is the best medicine for 2020, with all of our top ads aiming for light humor rather than too heavy pandemic themes.
Either way, this year's advertisers – both big and small – share a unique opportunity to reach and connect with an expanded audience that will likely be paying more attention than in previous years.
We'd like to know your favorite ads from the Big Game – and why. Tag us on social media and include #DeliaBowl in your caption.
Join the conversation!
LinkedIn: Delia Associates Branding & Marketing
Facebook: @deliaassociates
Twitter: @DeliaAssociates
Instagram: @delia_associates
Enjoy the game!
Interested in learning more about this subject?
Please fill out the form and we'll be in touch as soon as possible.