Manufacturing Marketing Budgets
January 9, 2022 10:00 am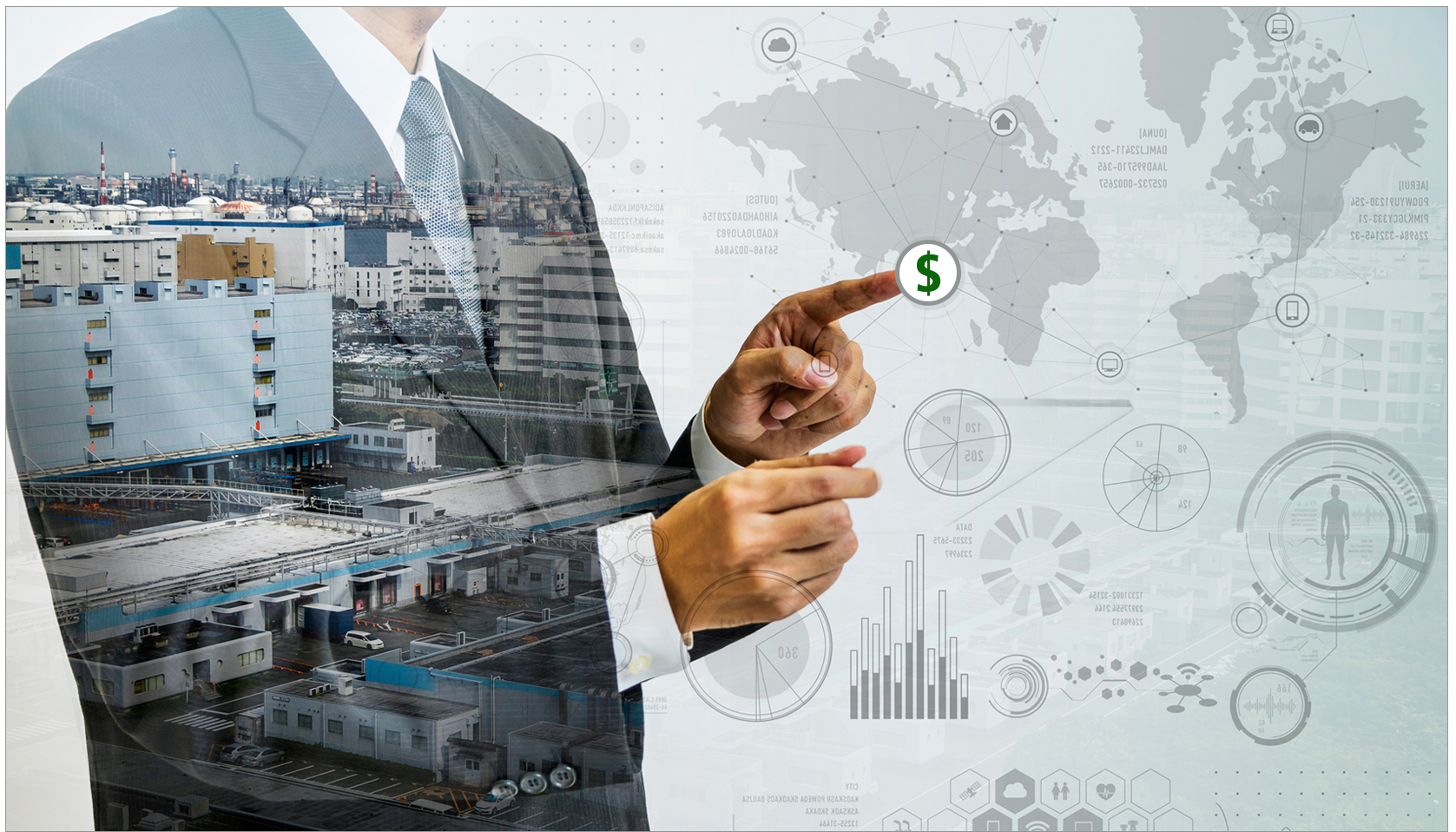 The Big Question for Manufacturing Marketing is:
"How much should we spend on marketing?"
Annual marketing budgets among U.S. manufacturers are on the rise, yet a big question for many CEOs remains unanswered: How much should we allocate to our marketing budget in the coming year? Or, perhaps more important to long-term growth: "How much should we be allocating in any given year?"
When meeting with manufacturing company CEOs, along with their VPs of Sales & Marketing, the question will inevitably come up during the conversation, "How much have you budgeted for marketing this year?"
They generally give one of the following 4 answers:
1. "I don't know."
2. "We don't really have a marketing budget."
3. "We've never really had to market our business until now."
4. "What do you think our budget should be?"
Most leadership teams of manufacturing organizations have a difficult time answering the 'marketing budget' question. If you're a CEO or VP Sales & Marketing of a manufacturing business that struggles with this question, don't worry; you're not alone. Do a Google search right now for 'average marketing budget for manufacturing companies' and you'll get answers ranging from 1 to 22% of annual sales! It's a response that raises more questions than it resolves.
Here is our experience, as a leading business branding and marketing firm serving manufacturers ranging from $10 million to $300 million in annual sales for the last 53 years:
ON AVERAGE, OUR MANUFACTURING CLIENTS' MARKETING BUDGET SPEND, RANGES BETWEEN 1% AND 5% OF THEIR ANNUAL SALES.
Recent data, which supports our finding, is contained in a CMO survey that pegs the average manufacturer's marketing allocation at 3.2% of total sales – slightly above the middle of our range.
The Smaller the Firm, the Bigger the Spend
Surprisingly, we find that smaller manufacturing companies will often outspend their larger competitors. The same CMO Survey validates this point, indicating that companies under $25 million spend over twice as much as companies over $25 million as a proportion of revenues. Typically, smaller manufacturing firms have much more to gain and are seeing greater returns on their marketing investment in comparison to larger manufacturing organizations. They tend to be more bullish on growth – in all types of economic conditions – and more aggressive when it comes to bringing new products and solutions to the marketplace. Where smaller manufacturers allocate more marketing focus on attracting new customers to drive revenue growth, larger firms tend to become increasingly focused on customer retention and growth within an established customer base.
In the simplest terms, B2B marketing should create "keep and attract" growth opportunities, whether it's growth through extending and expanding current client relationships, or growth through fostering new ones. As a leading manufacturing marketing agency, we feel this strategy should be an important part of the marketing budget consideration when assigning a number to real worth of a great long-term customer relationship. For many companies, winning just one great client in a calendar year can more than justify the entire annual marketing investment.
What's contained in a marketing budget for a manufacturing company?
The typical manufacturer's marketing budget (and plan) will include the following components:
1. Brand Development and Branding
2. Website Development and Maintenance
3. Content Marketing (E-mail, video, visual, graphic)
4. Search Marketing
5. Social Media Marketing
6. Trade Advertising
7. Tradeshow Marketing
8. Market Research
9. Public Relations
10. Sales Tools and Presentation Materials. What should an average marketing budget look like?
Dollar allocations will vary from year to year as they shift in response to varying business objectives and market conditions. In addition, some manufacturers will separate the spending on special projects from the core budget. For instance, a major new product launch or promotional event may be treated as a sub-component of the core plan, and be given a separate "one-time" budget.
A manufacturer that generates $24,000,000 in revenues, with an annual marketing budget of $240,000, may have an allocation that looks something like this:
Brand Development: $25,000
Website Development: $30,000
Content Marketing: $40,000
Search Marketing $24,000
Social Media Marketing $15,000
Trade Advertising $40,000
Tradeshow Marketing $20,000
Market Research: $10,000
Public Relations $24,000
Sales Tools: $12,000
TOTAL BUDGET: $240,000
Where they are allocating their spending?
The areas of spending that have increased the most among manufacturers are content marketing, search, social and website development. Manufacturers are seeing great returns on smart investments in original content, especially in the form of videos that demonstrate a product or process. Hand in hand with content, social media utilization among manufacturers is also on the rise, as manufacturers recognize social platforms as a valuable channel for engagement and relationship building. As organic search has become increasingly competitive, we've seen manufacturers invest more, not only in organic SEO, but also in a variety of paid search and digital advertising tactics. We attribute the larger spends in website development that began in 2015 and have continued through 2022 to the move to responsive (mobile-friendly) website design interfaces.
Determining Marketing ROI for Manufacturers
A real-time dollar-to-dollar return on investment (ROI) is often difficult for some manufacturers to calculate as sales cycles vary tremendously, from a month or two to sometimes, years. However, ROI can be determined over the long term as well as the short term. What most of our clients track is the "marketing opportunity," or "marketing qualified leads," generated from brand and marketing initiatives during the calendar year. An average value can then be assigned to new leads, and provided the typical "lead-to-close" percentage among the salesforce is known, a predictable ROI number can be established and tracked.
For Example:
Annual Marketing Budget: $240,000
Marketing Qualified Leads Generated: 60
Average Sale Value: $60,000
Average Lead-to-Close Percentage: 20%
Number of Closed Transactions: 12
Total Anticipated Sales: $720,000
Return on Investment: 300%
Thanks in large part to our customer-centric process, the Brand Leadership Solution®, Delia Associates' manufacturing clients routinely realize more than a 300% ROI from brand and marketing initiatives. If you're interested in a complimentary brand assessment from one of our brand experts, use the contact form below, or take a brief Brand Self-Assessment Here and discover your Brand Power Score.
---
For more information about branding and how you and your company can get to their next, call us at (908) 534-9044 or fill out the form below:


Interested in learning more about this subject?
Please fill out the form and we'll be in touch as soon as possible.