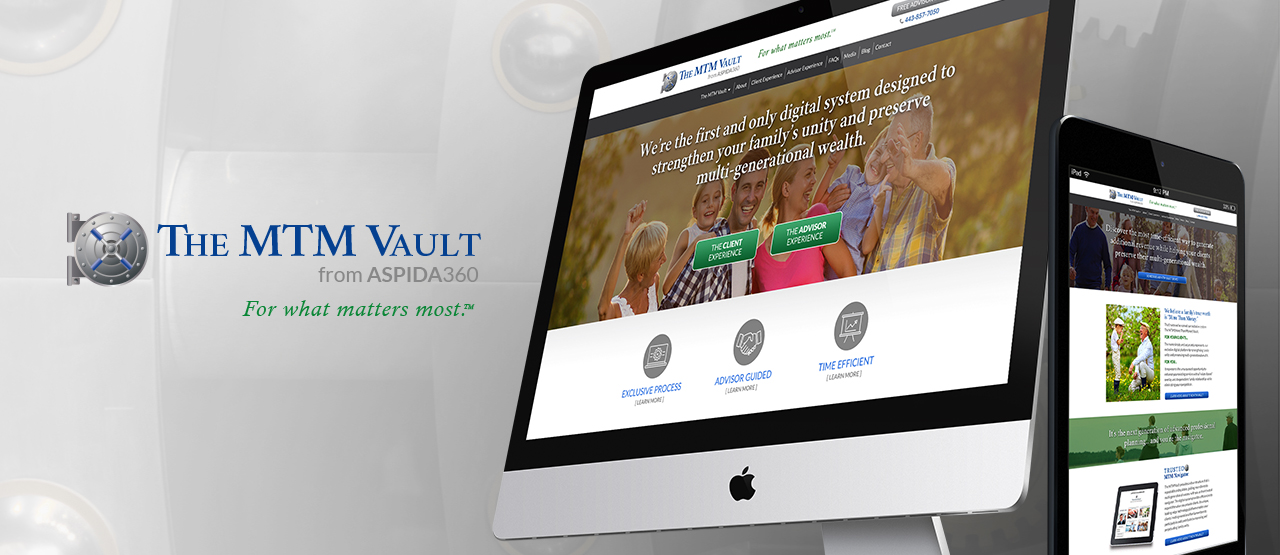 MTM Vault from Aspida360
THE CHALLENGE
Since its initial launch several years ago, the MTM (More than Money) Vault from Aspida360 had gone through a series of iterations. The time had come to reset the brand foundation, with strong, well-organized and compelling messaging that struck a chord with key target audiences; financial advisors and their multigenerational clients.
THE MESSAGE
The MTM Vault from Aspida360. For What Matters Most
Through our Brand Leadership Solution®, we established that what matters "most" to multigenerational clients was preserving strong family unity as well as multi-generational wealth. We positioned MTM Vault as the only digital system designed to do just that.

INITIAL MARKETING DEBUT
Initial marketing debut included presentation materials directed toward clients and licensee advisors who would be the future MTM Wealth Navigators. We also enhanced the brand identity and redesigned the MTM Vault website.


RESULTS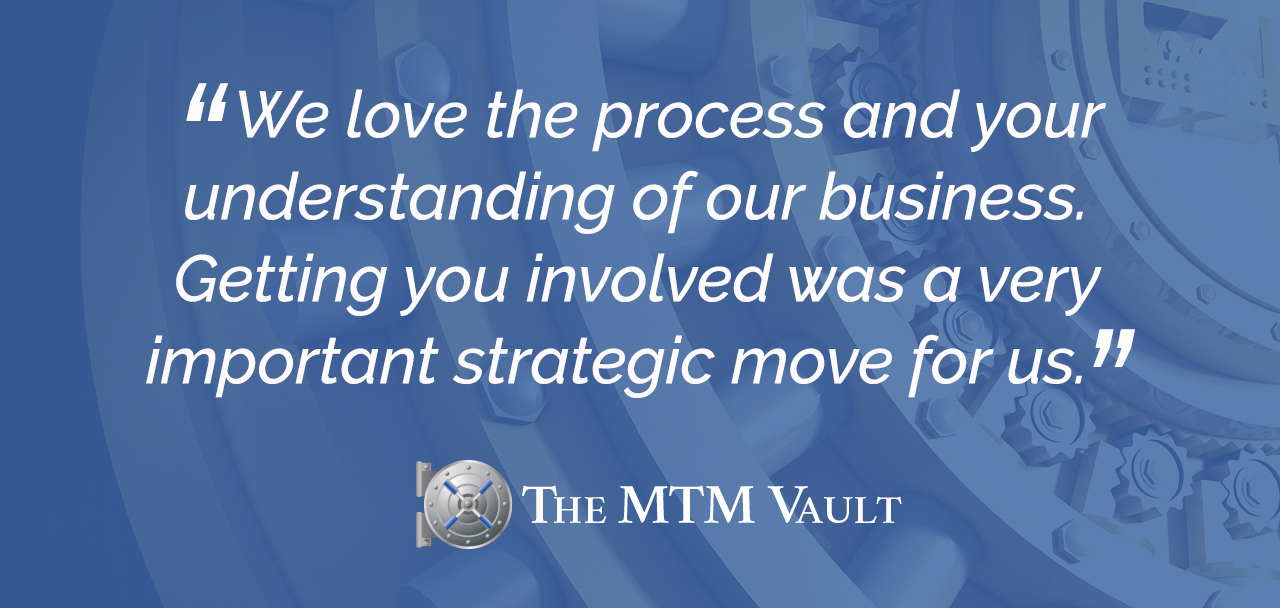 ARE YOU READY TO GET TO YOUR NEXT?