Delia Associates Wins Two NJ Ad Club Awards
June 13, 2018 4:38 pm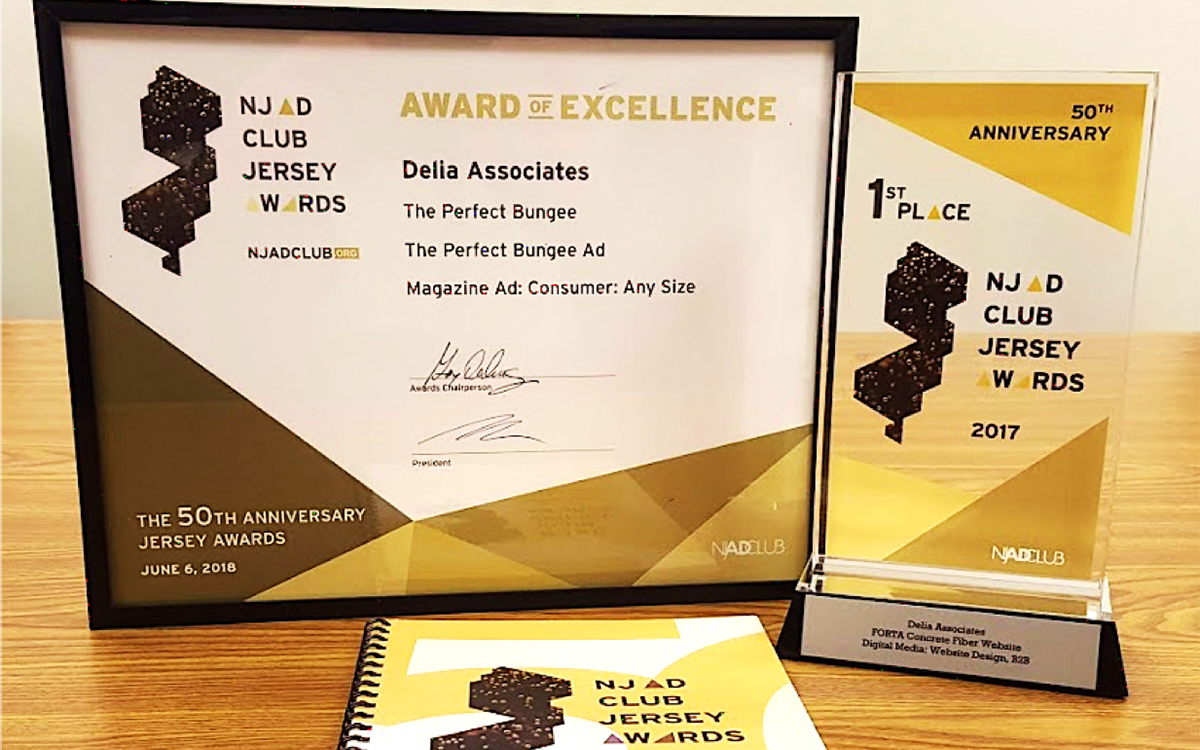 At the 50th annual New Jersey Ad Club "Jersey Awards" dinner, held June 6th at The Grove, Cedar Grove, NJ, Delia Associates received two awards from the New Jersey Ad Club. The firm won first place in the "Digital Media Website Design, B2B" category. The winning project was a new website developed for FORTA Corporation, a leading global producer of concrete reinforcement fibers. Delia Associates also received an Award of Excellence in the "Consumer Magazine Ad" category for an ad featuring The Perfect Bungee, a high performance bungee cord produced by Delia Associates' client, BihlerFLEX.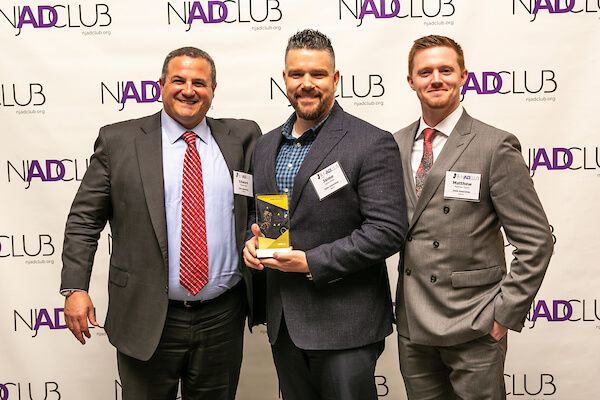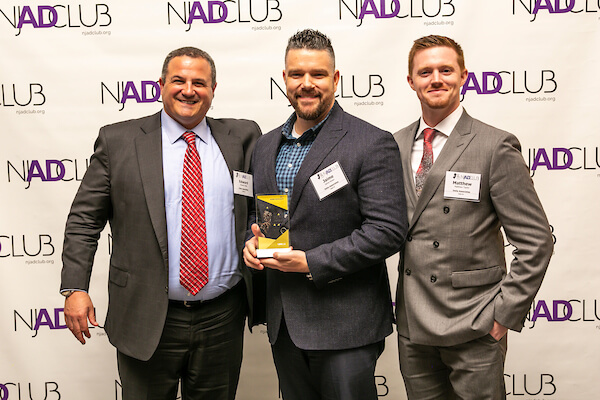 Pictured at the 50th Annual Jersey Awards ceremony, at The Grove, Cedar Grove, NJ, on June 6 are Delia Associates team members (left to right): Ed Delia, President; Jamie Rosen, Director Art + Design; and Matt Taylor, Managing Director.
Ed Delia, president of Delia Associates, commented, "We are delighted and grateful to be recognized by such a distinguished organization as the NJ Ad Club Awards. Considering the intense competition we were up against, I'm incredibly proud of our team. Receiving an impressive two awards speaks to their ability to deliver at a consistently high level of quality and creativity."
Jamie Rosen, Director of Art and Design for Delia Associates, also commented with regard to the award-winning FORTA website, "As soon as we got rolling with the design and development of this website, the entire team knew we had something very special on our hands. Not only did we create a very cool and unique user experience for our client, we were also able to elevate the brand messaging and greatly improve visitor engagement. Winning this 1st place award is a real testament to our team's innovative thinking and high quality of work."
Check out the award-winning designs below:
NJ Ad Club – Jersey Awards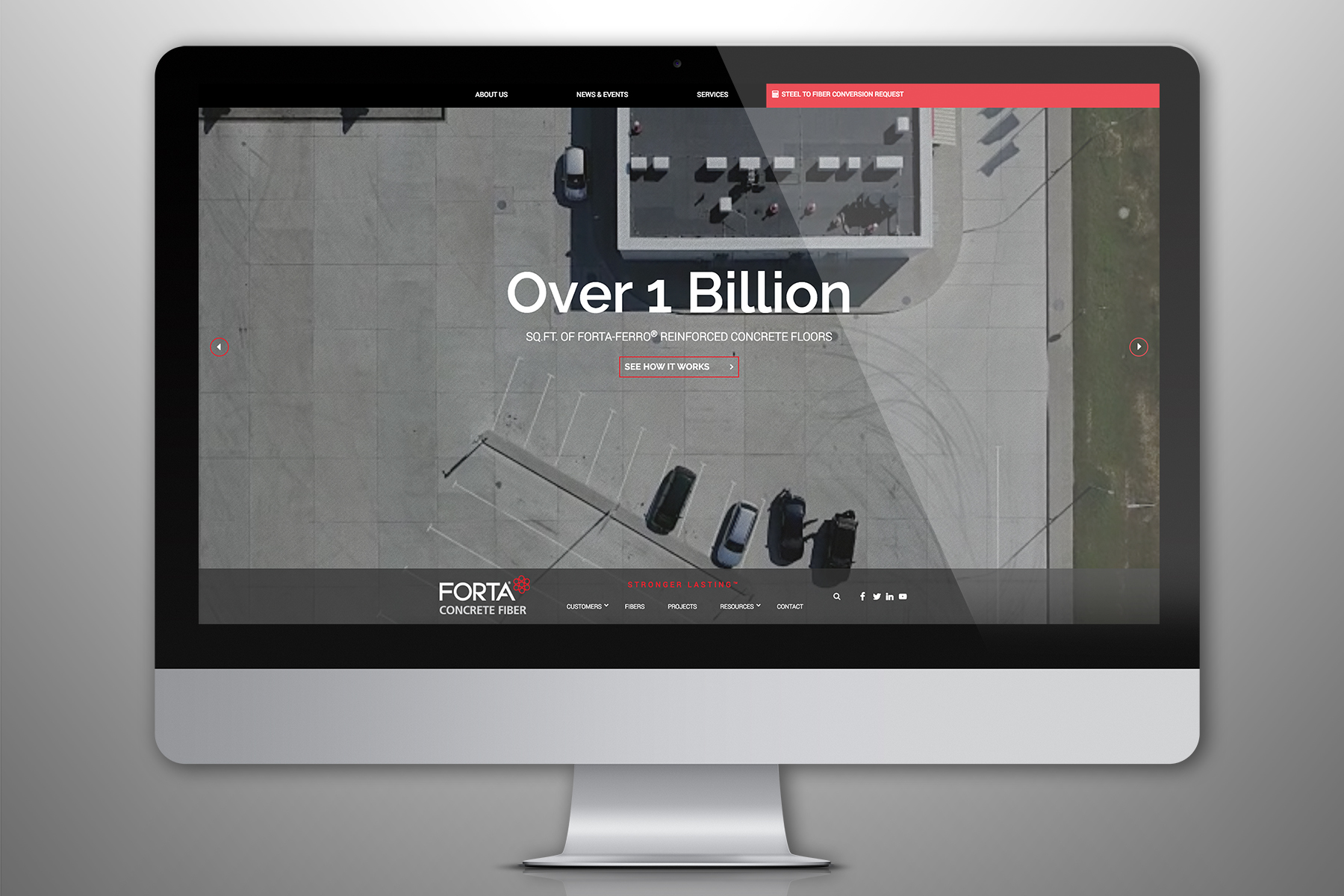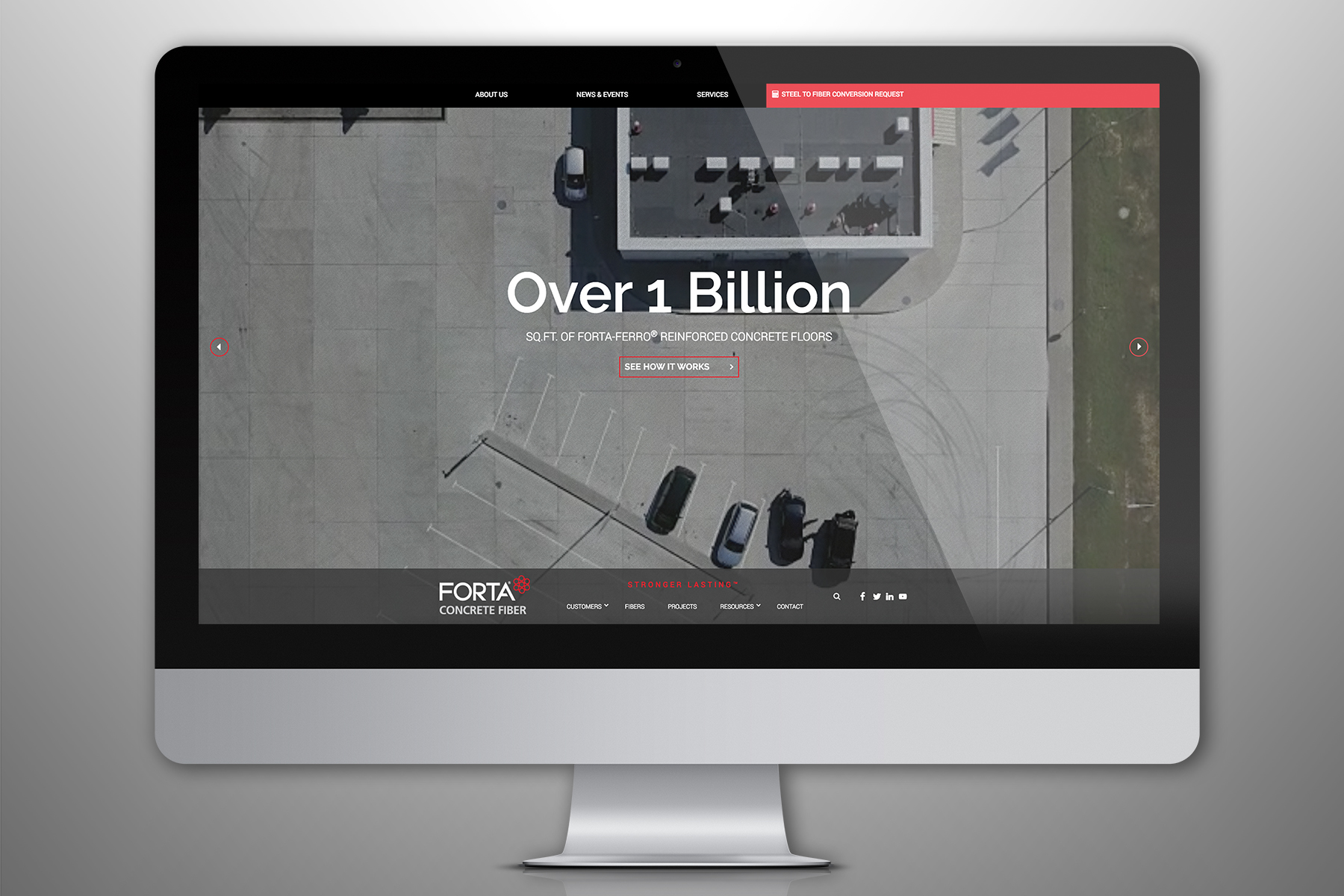 Category: Digital Media: Website Design, B2B
Submission: FORTA Concrete Fiber Website – http://www.forta-ferro.com/
Place: 1st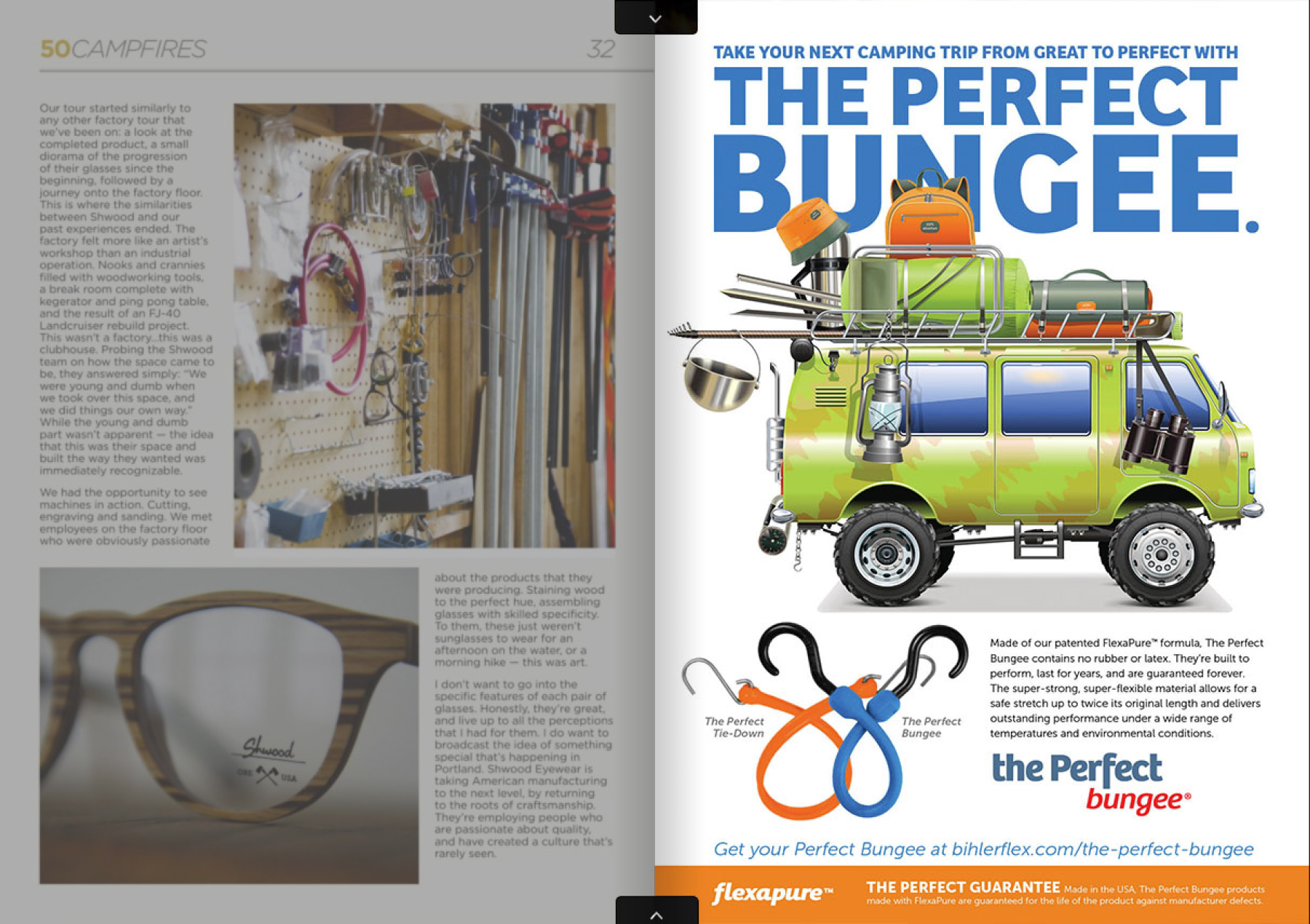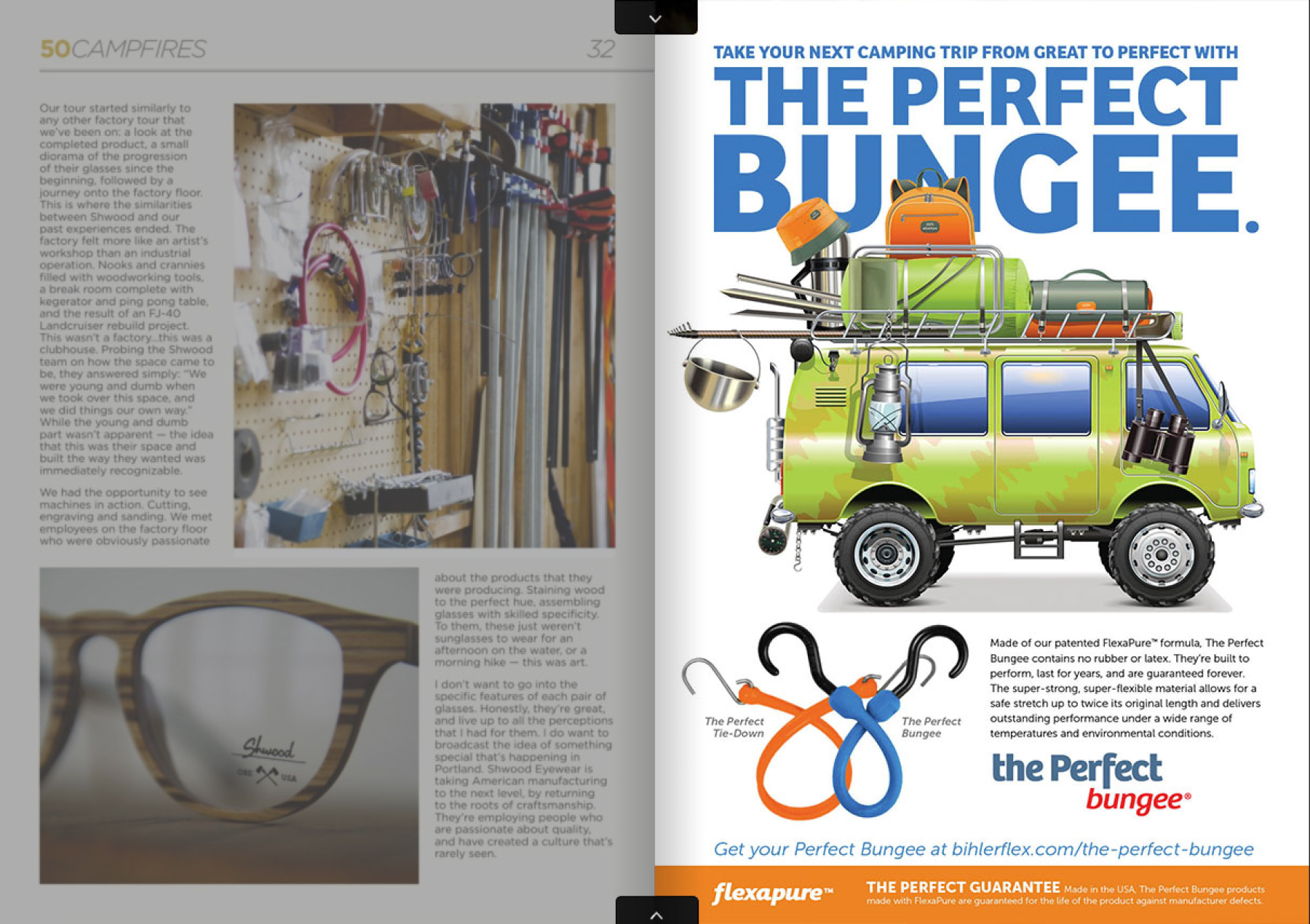 Category: Magazine Ad: Consumer, Any Size
Submission: BihlerFLEX – The Perfect Bungee Ad
Place: 3rd – Award of Excellence
ABOUT THE NJ AD CLUB JERSEY AWARDS
Celebrating its 50th Anniversary, The Jersey Awards is an annual recognition sponsored by the New Jersey Ad Club to celebrate and recognize creative excellence in advertising.
If you're interested in taking your b2b brand to the next level in 2018, please give us a call at (908) 534-9044 or fill out the form below:
Interested in learning more about this subject?
Please fill out the form and we'll be in touch as soon as possible.