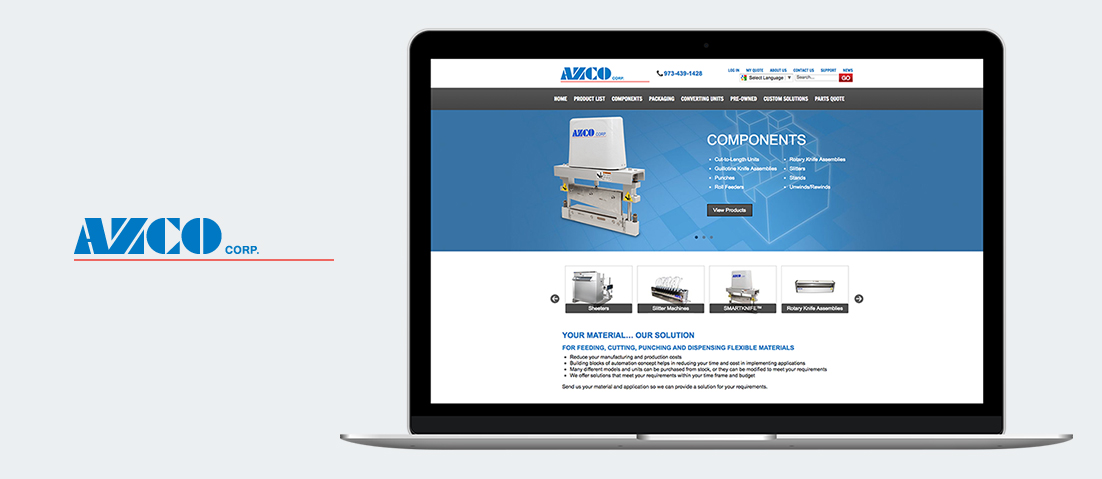 AZCO Corporation
An Industrial Strength Custom E-Commerce Solution
To drive new customer acquisition and generate sales, AZCO Corp. needed a complete overhaul of their custom e-commerce website. After collaborating with their representatives to determine the ideal site's requirements, Delia Associates implemented a highly customized version of the Magento e-commerce platform.
A customer experience beyond expectations
The AZCO website features a clean, eye-catching design that's easy to navigate while enabling AZCO to use several multimedia tools to showcase their equipment. Conversion-optimized, the website provides users with a simple, intuitive way to obtain the answers they need.
Included were a number of custom features, including an online quote request system that allows AZCO to perform completely web-based sales, providing quotes that users may then proceed to purchase through the website. Visitors may also access a custom parts database lookup tool allowing them to quickly obtain quotes from a catalogue of over 30,000 parts. Users can log into their website account at any time and track their order through a sophisticated custom tracking process, and obtain custom-created user manuals for their orders, all with a couple of clicks.