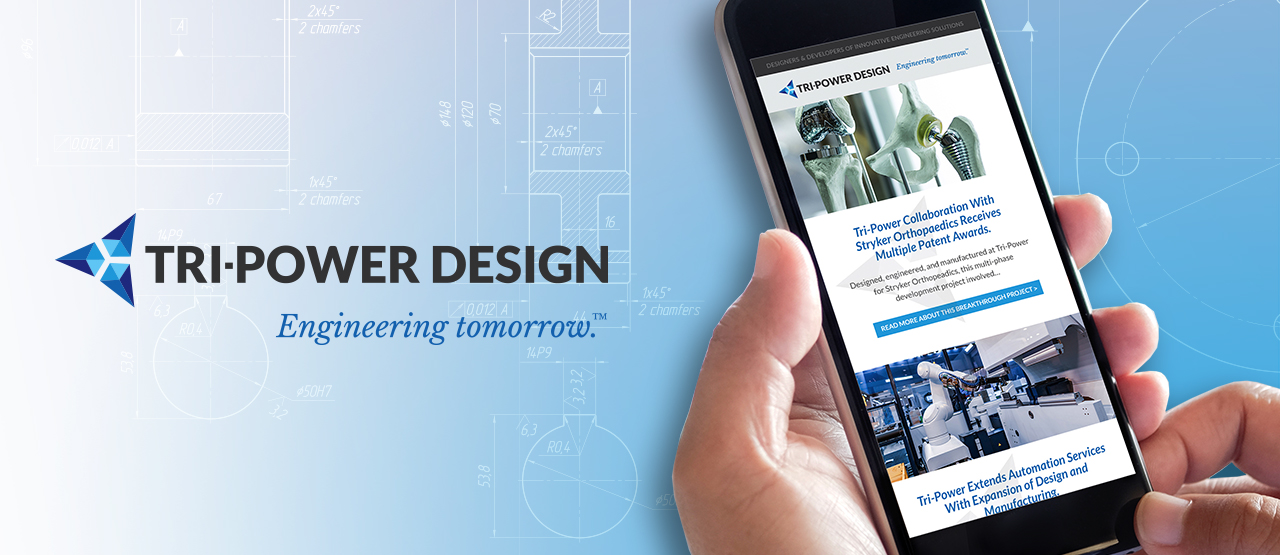 Tri-Power Design
Unlocking the Uncommon Value of an Under-Appreciated Brand
A COMPANY ON A MISSION
Already a leading provider of innovative engineering solutions to a lengthy list of leading national and global companies, Tri-Power Design was on a mission to grow. Experienced and successful in its design, manufacturing and turn-key suite of services, the Tri-Power brand was underappreciated for the full scope of value and capabilities it offered.  
What Tri-Power had was outstanding machine automation, prototyping, product design, engineering, packaging, tool design and custom manufacturing. What it needed was the Brand Leadership Solution® to make its message resonate loudly with target audiences.

AMPLIFYING THE BRAND AND ITS ASSETS
Of primary consideration in the brand's overhaul was showcasing its wide range of design and engineering services that comprised the organization's true value and distinction.
Tri-Power Design's visual identity was modernized to enable clear and concise brand communications and storytelling. From a fresh new mark and brand signature to its confident brand line, "Engineering Tomorrow," all visual and written components were considered and updated.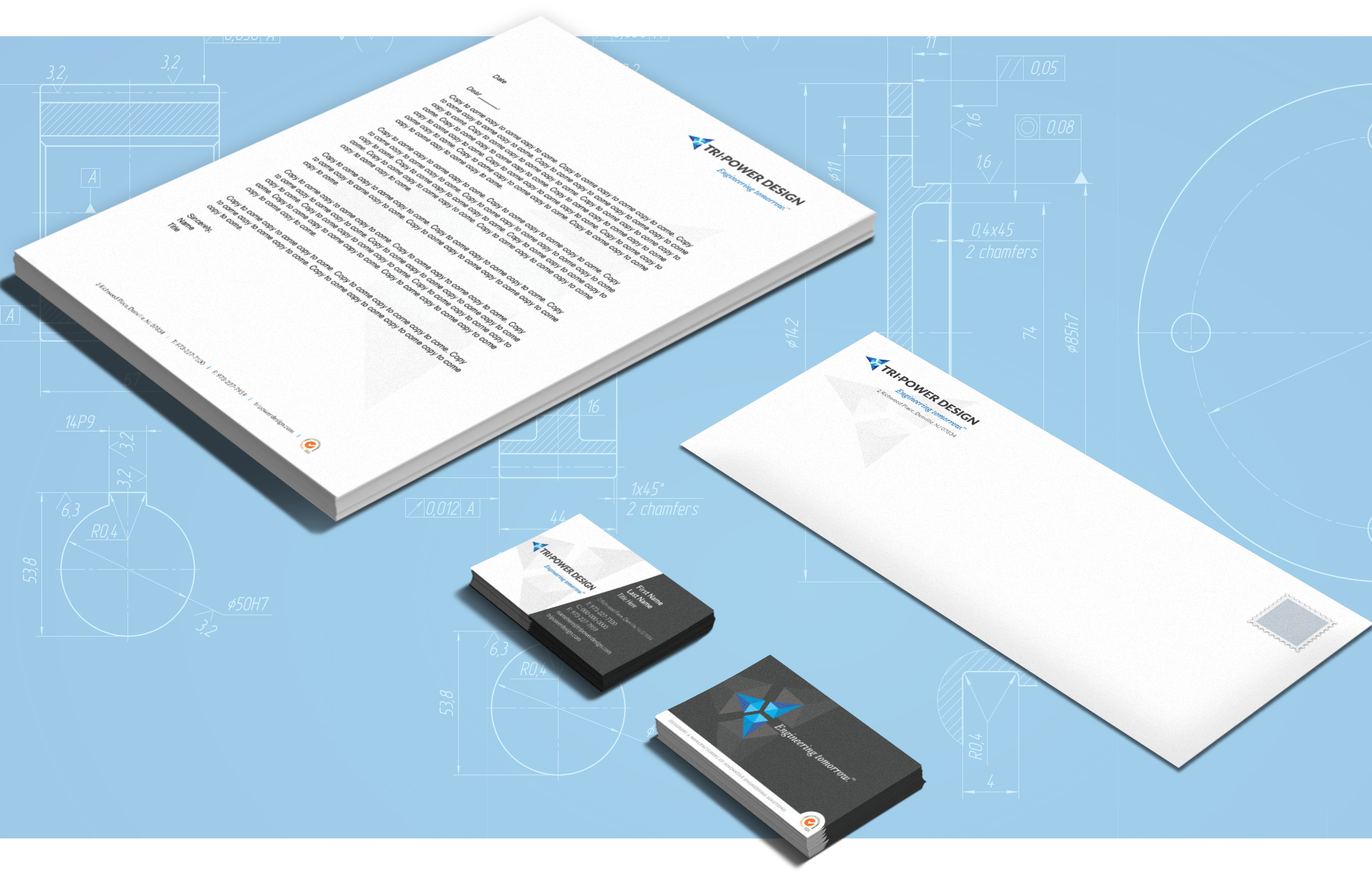 AN AUTHENTIC, ENGAGING AND EMOTIONAL STYLE
Along with program deliverables that included corporate identity system and digital and print communications, a responsive website design was developed that echoed the forward-thinking positioning. Content was aligned with key areas of interest compiled during client interviews, while the UX was constructed to be engaging and intuitive.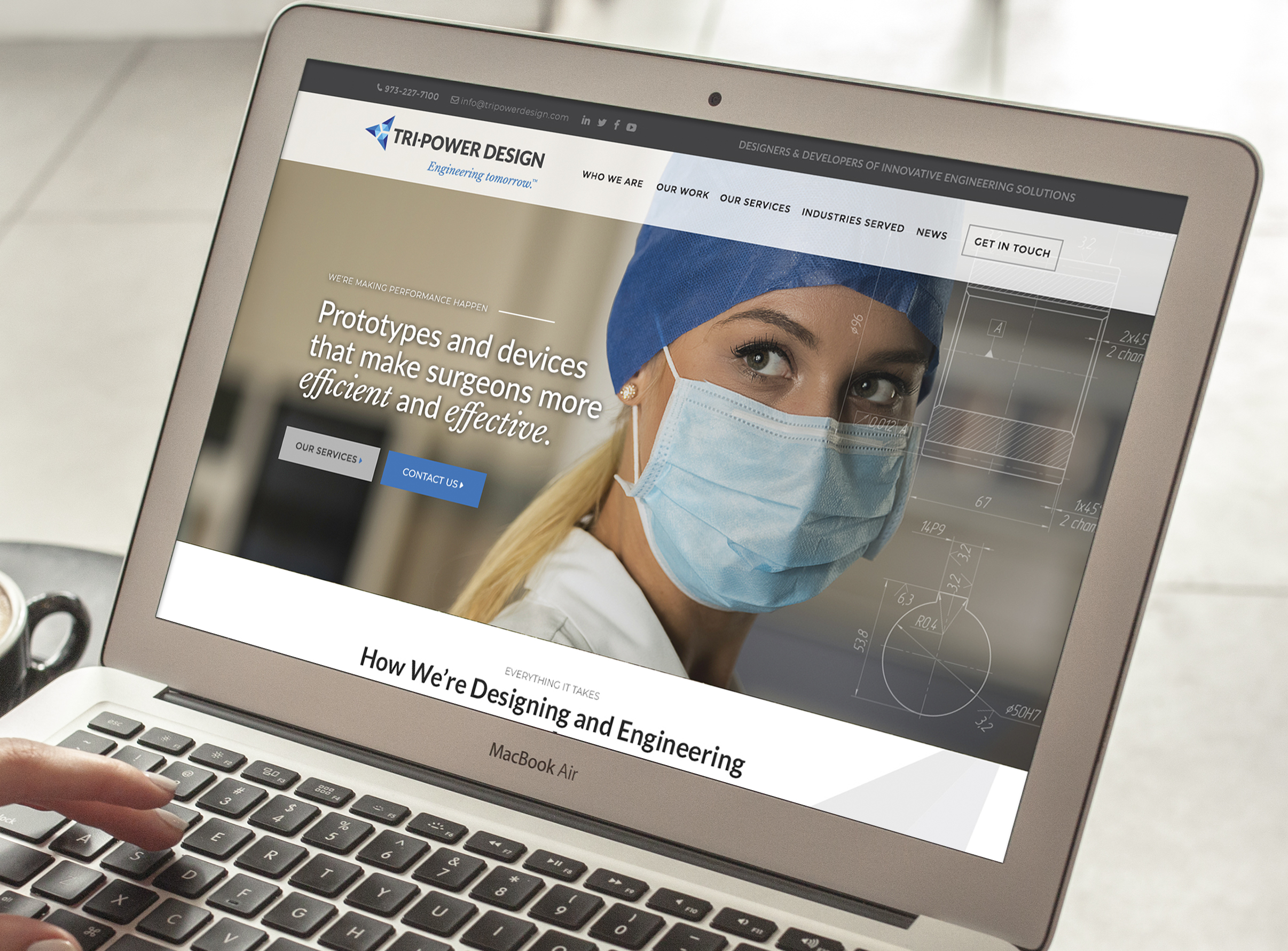 POSITIONED FOR PARTNERSHIP
Our close working relationship delivered fresh insights and uncovered many new marketing opportunities. Today, the new Tri-Power Design communicates its unique myriad of resources with great confidence, clarity and authenticity.