Delia Associates Named ConnectOps Partner
February 22, 2018 10:00 am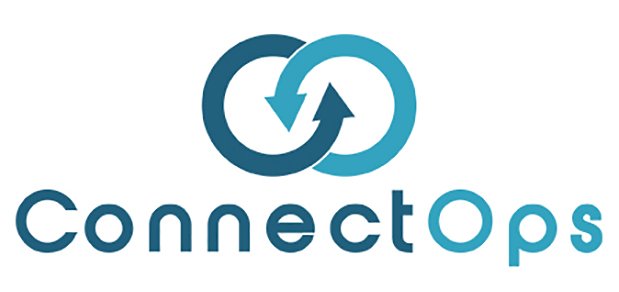 Unique "Do-It-For-You" social media selling approach is established, generating immediate interest from busy executives at b2b brands.
Delia Associates, a leading b2b brand and marketing firm, recently announced that it has become a ConnectOps Partner. ConnectOps is a sales automation and lead generation platform for b2b brands, which connects busy sales executives with their ideal targets — then turns those new connections into meaningful conversations.
"I've spent countless hours in front of b2b CEOs and sales executives, explaining the nuances of LinkedIn, Sales Navigator, and the new methods of social selling," explains Delia Associates' President, Ed Delia. "There's always tremendous interest during these conversations. Unfortunately, everyday responsibilities and time demands often undermine the 'do-it-yourself' efforts required of them to make these tactics produce the desired results. Our partnership with ConnectOps is going to change all that."
Working with ConnectOps, Delia Associates has developed a highly efficient 'Do-It-For-You' model. With it, b2b organizations can dramatically increase the reach of their sales teams without substantial investments in time or additional personnel. "We're experts at b2b brand building and content marketing at the individual and corporate levels. ConnectOps has an outstanding model for social engagement and metrics, yielding selling opportunities totally based on quality," Delia adds, "and thanks to very competitive pricing, lead acquisition costs are kept in check, especially when compared to other lead generation alternatives."
Delia also noted that many corporate executives they work with have amassed a substantial volume of social media connections. However, it's not uncommon for their profile pages to be only partially complete, resulting in ineffective representations of themselves and their organization. Compounding the problem is the fact that, as a group, they tend to underutilize the capabilities of LinkedIn and Sales Navigator to open new doors. The new approach focuses on efficiently creating strong personas that result in purposeful interactions and engagements with motivated individuals.
"We don't think in terms of 'leads.' We focus on generating meaningful conversations, because that's how quality business relationships are formed," Delia states. "We've observed a growing trend within social media platforms like LinkedIn, where experienced sales professionals attempt to connect with prospects under the most general of circumstances and are left wondering why so many connection requests or messages are ignored."
Delia continues, "We've changed that approach. We are providing a 'white-glove' concierge approach to LinkedIn for our clients. LinkedIn is the largest, most comprehensive self-updating Rolodex in the world. Working with ConnectOps, we've harnessed that power to start genuine conversations that lead to interest, and then – and only then – to meaningful interaction with the right person for the right reasons."
Delia Associates began announcing the availability of ConnectOps to its clients last month, and the response has been favorable and immediate. "We know that there are many executives who want to take full advantage of social media, but lack the time and ability to be more engaged," Delia concludes. "When they see how easily we can help them through the process, and in their authentic voice, while generating quality conversations each month, they quickly realize the value."
---
For more information about Delia Associates b2b branding services and how you and your company can get to their next, call us at (908) 534-9044 or fill out the form below: