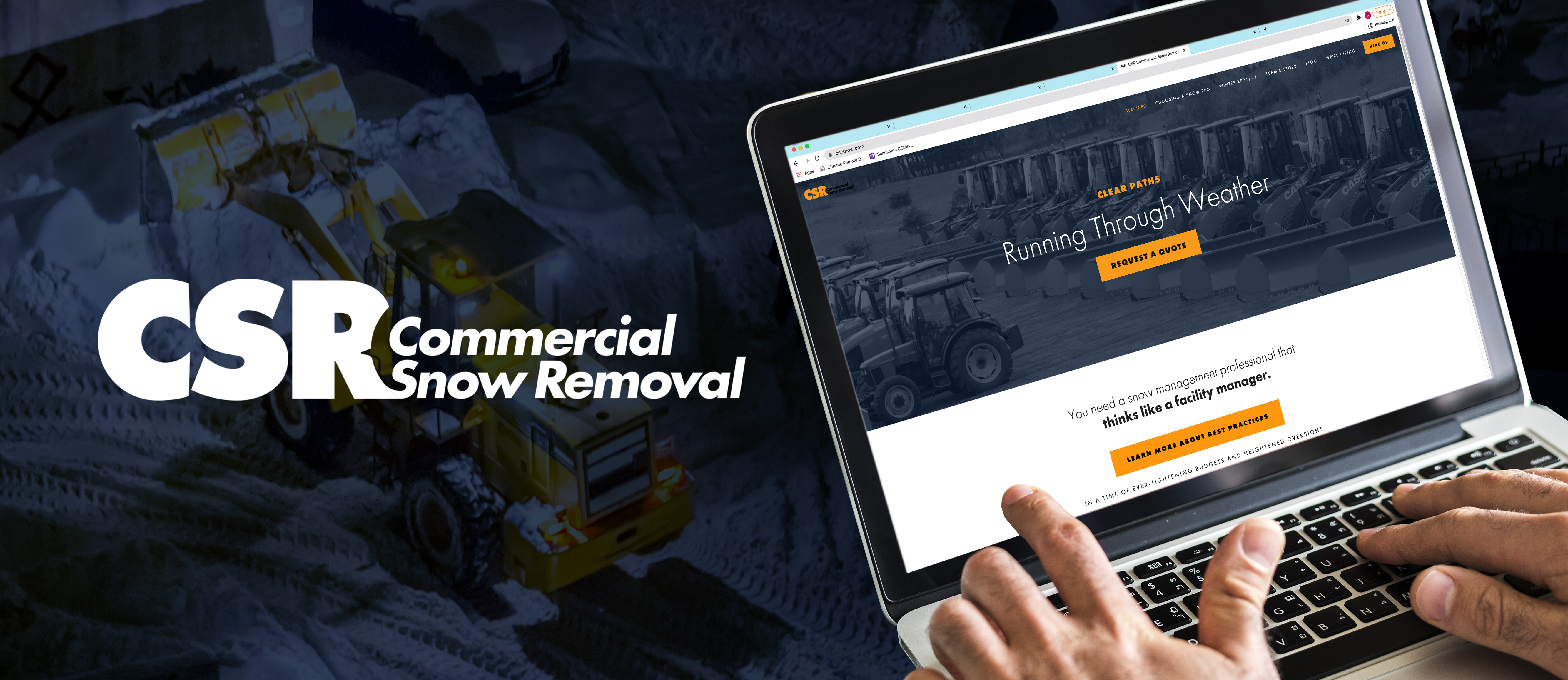 COMMERCIAL SNOW REMOVAL
THE SITUATION
CSR Commercial Snow Removal is a high service commercial snow removal company servicing many multimillion dollar companies. As the winter weather fast approached, CSR wanted first, to find reliable staff and to secure more deals.
THE RESPONSE
The team at Delia Associates worked both angles. A banner and "We're Hiring" tab were added to the website to bring attention to the career section. Delia Associates showcased the highlights of working with CSR that sets them apart from other large snow removal companies. In addition, a Winter 2021/2022 landing page was created to increase leads.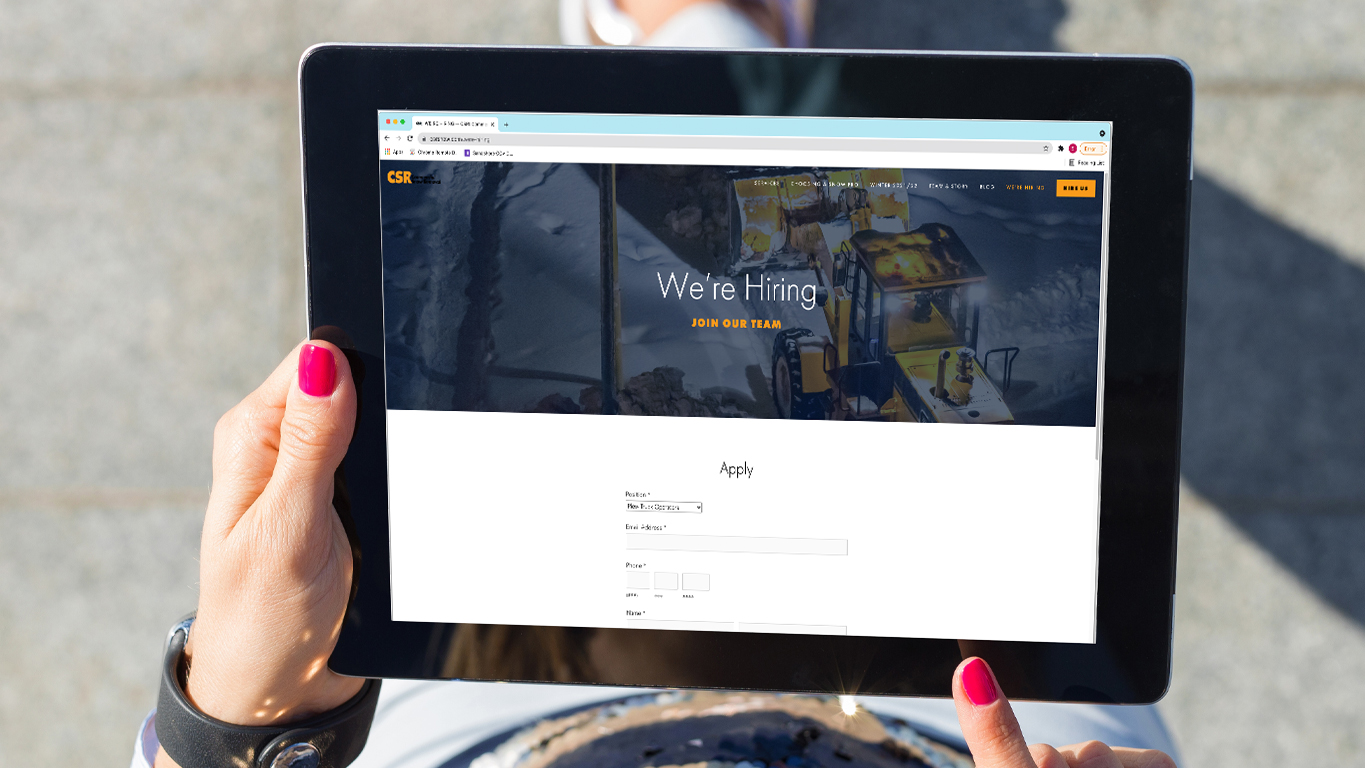 A Facebook advertisement campaign was created to increase employment inquiries. A short, high budget campaign was set to run for 1 week yielding 1319 link clicks with an above 7% click through rate. The average cost per click was .11. This effective campaign brought in prospective employees at a very low cost, but high turnout.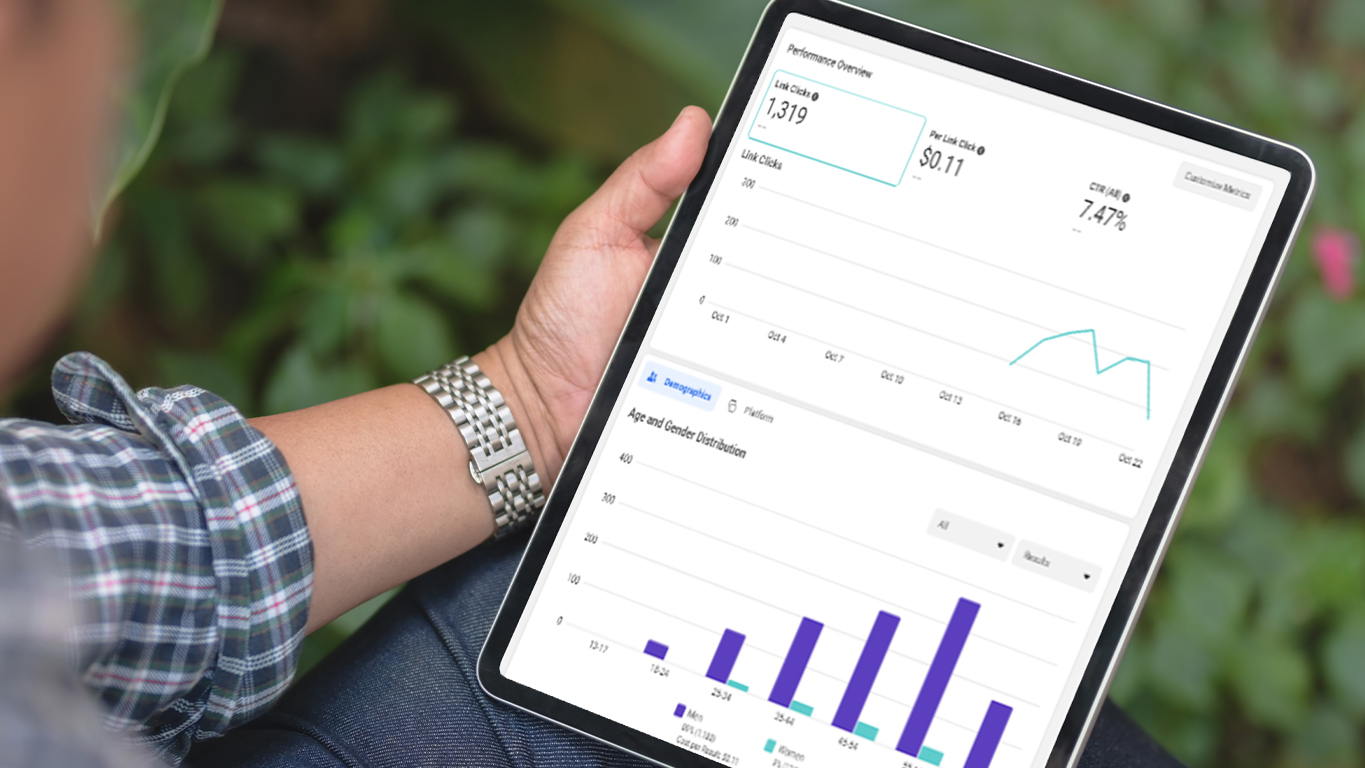 Delia Associates created valuable campaigns to increase engagement, leads and prospective clients. The campaign used Linkedin and email deployments. Delia recognized quickly that the contact list CSR provided was returning a high bounce rate and undeliverable email addresses. The team quickly reassessed and built a new contact list where the analytics proved to be much more effective.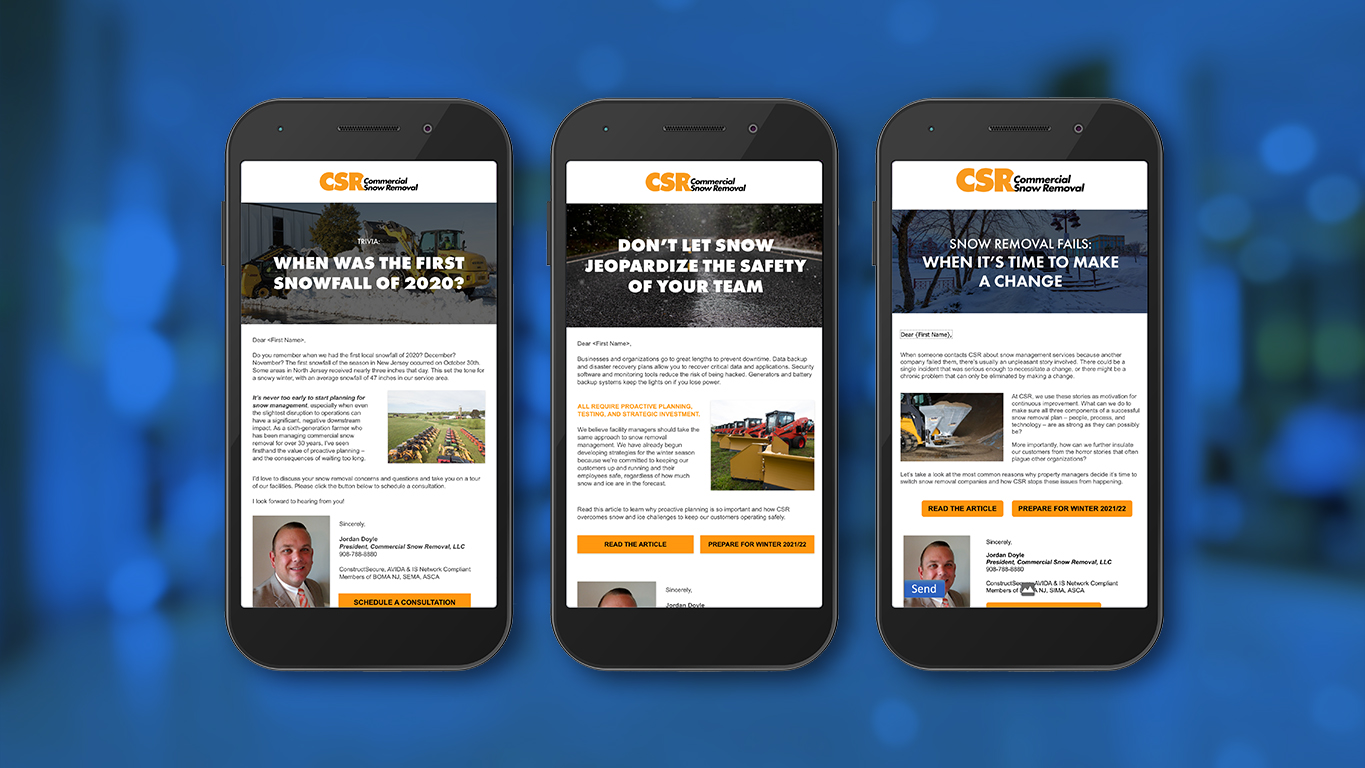 The email deployments were successful and generated high open rates and click through rates demonstrating a high engagement with potential clients and prospects. The 8-blast email series had an average 14% open rate and an average 7% click through rate.
As the emails increased, CSR website saw an increase in website traffic which was directed to their new landing page.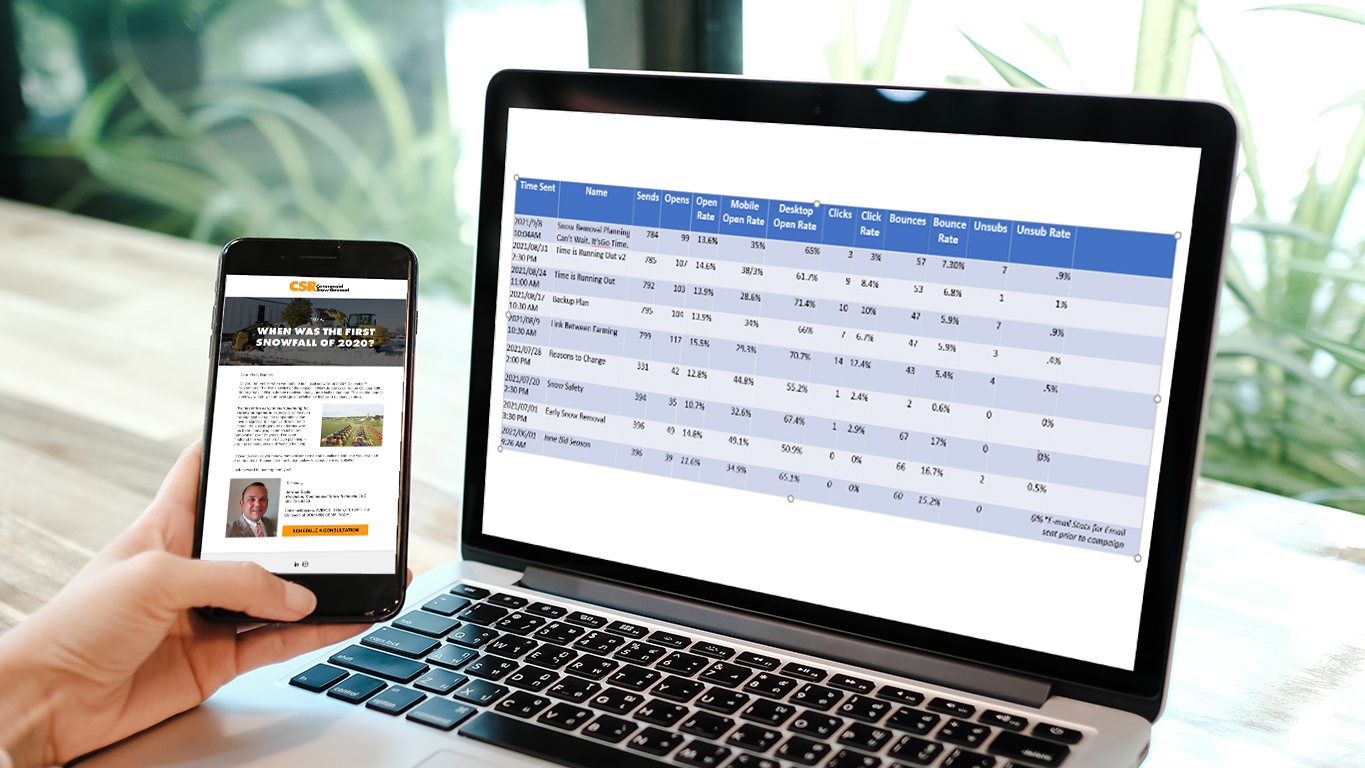 Delia Associates also engaged in a Linkedin campaign for CSR. The month-long campaign targeted 20 new connections a day with 292 people contacts and 15 connected. There have been significant relationships started and engaged with during this campaign.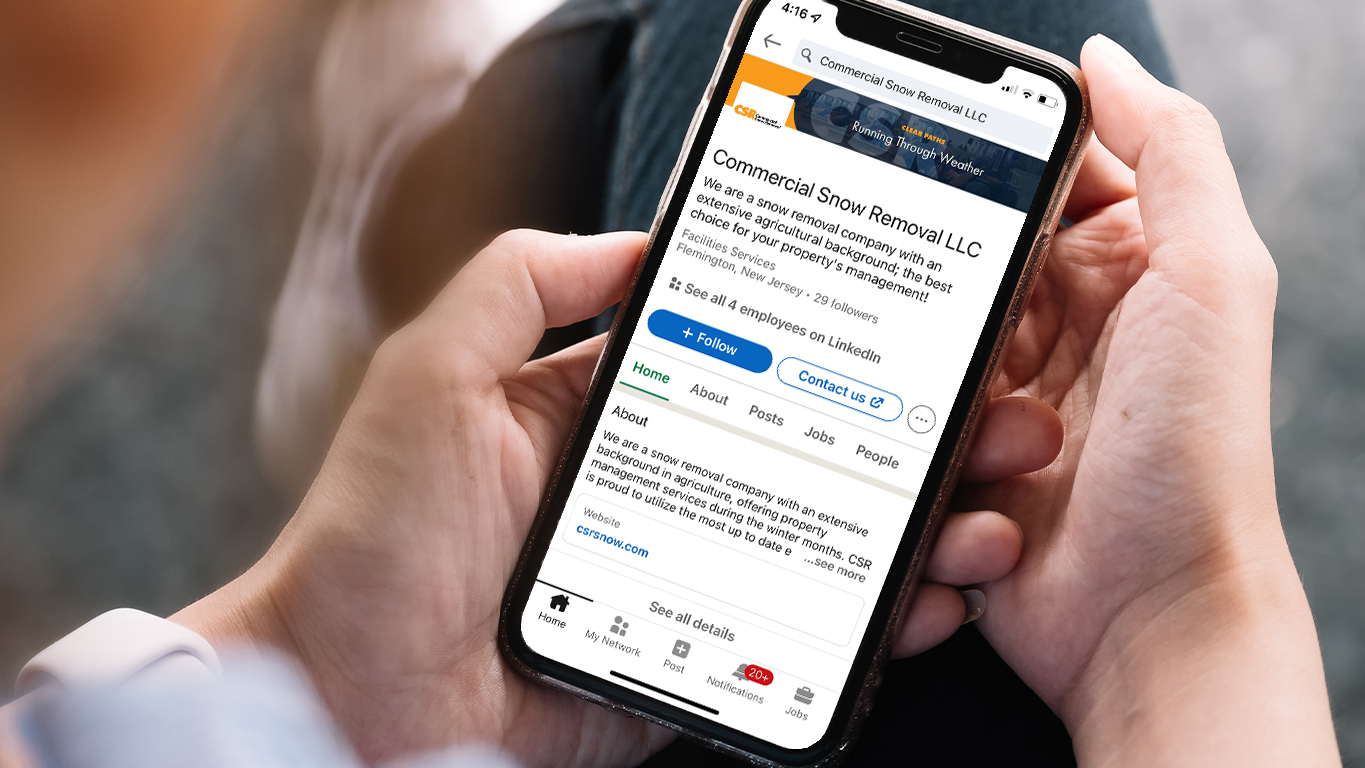 THE OUTCOME
CSR has a highly successful campaign that was aimed to increase new hires and leads.