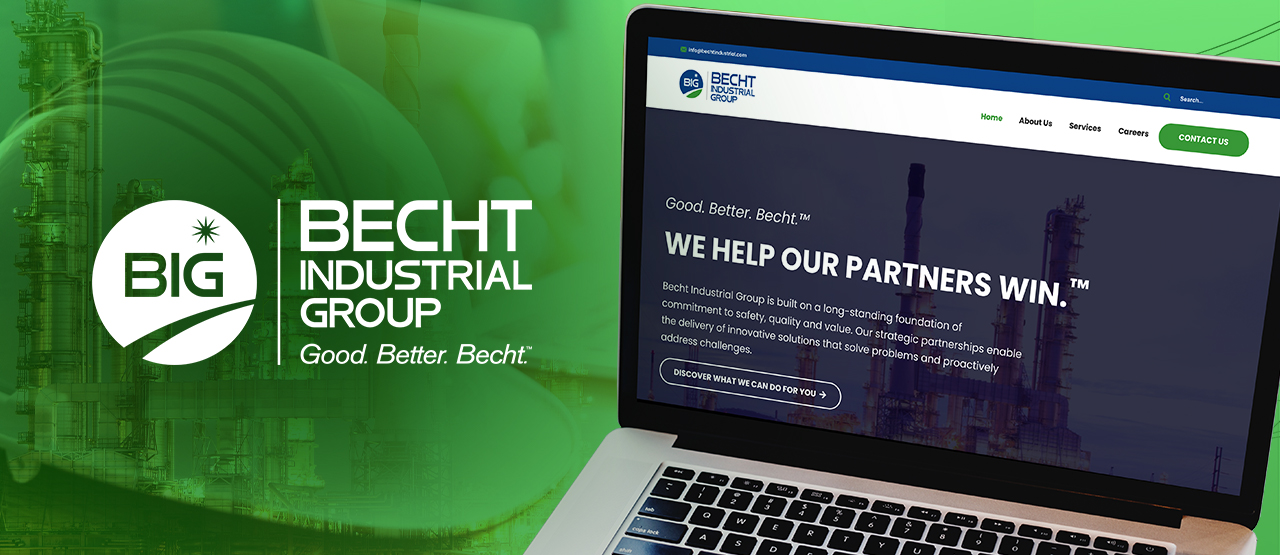 EXTENDING BRAND REACH
THE SITUATION
Responding to the need to provide more hands-on support to its global clientele, parent company Becht launched Becht Industrial Group (BIG), a separate-but-related brand dedicated to mechanical engineering and construction services for energy sector companies.
THE RESPONSE

Our approach involved establishing a distinct identity that would also demonstrate alignment to the parent brand. This was evidenced in the logo mark and corporate identity system that incorporated related design elements, typography, and green-blue color scheme of the Becht brand.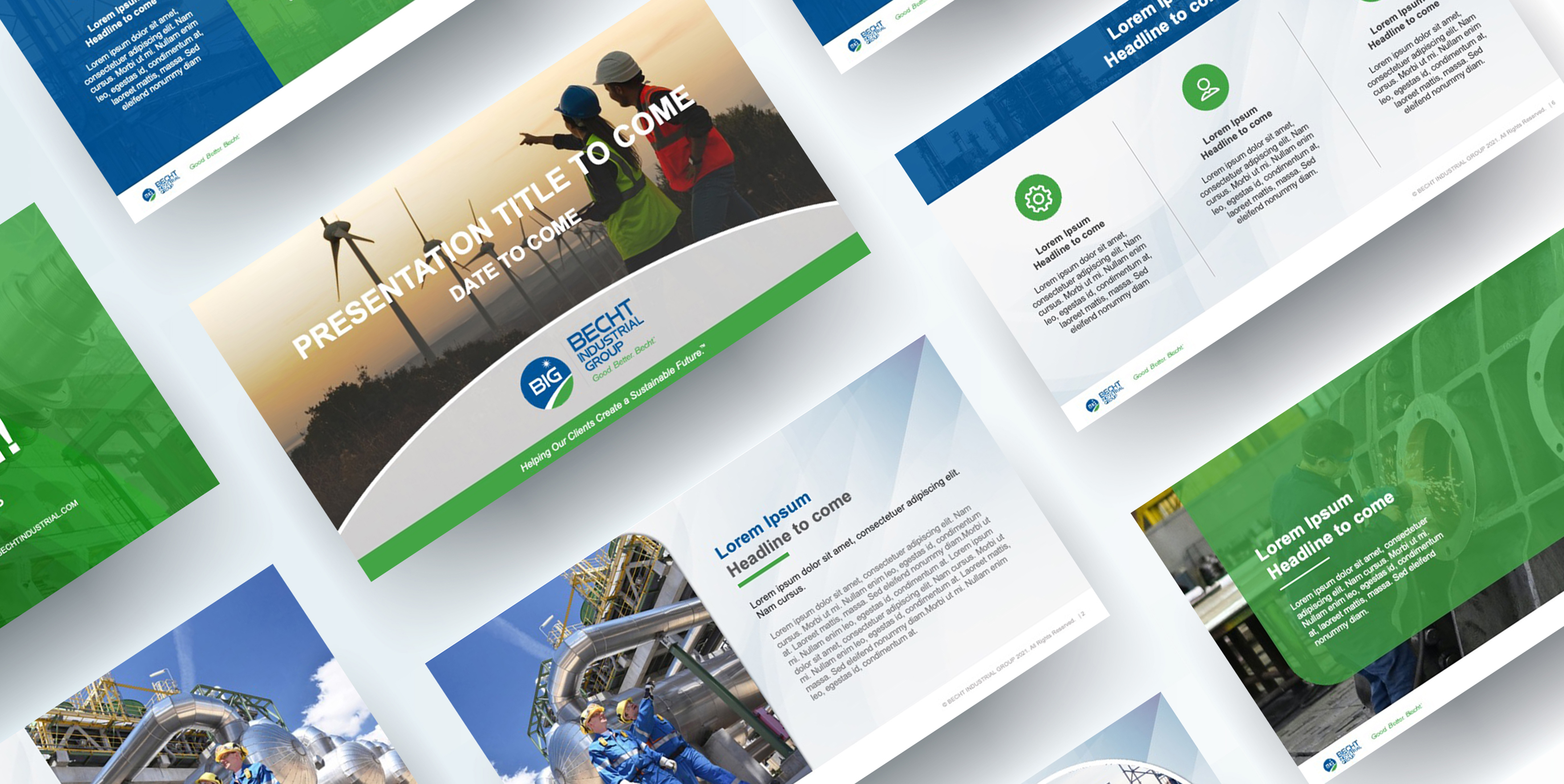 Brand alignment to the parent was also evidenced in the development of the Becht Industrial Group website through the use of a common user interface and overall design scheme. The approach enables BIG to stand on its own or align with the parent brand – as marketing circumstances dictate – giving the brand great flexibility.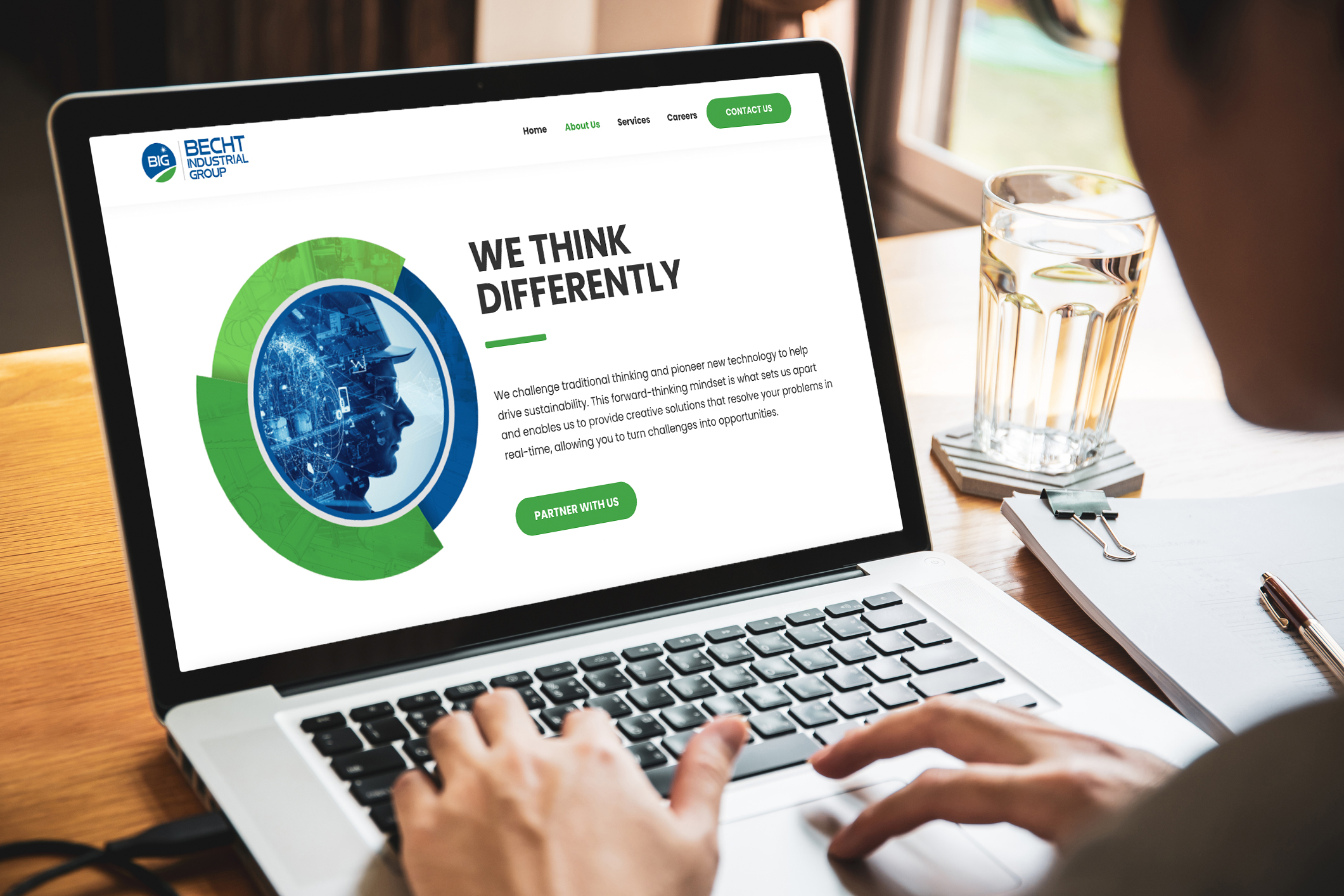 THE RESULTS
Another happy client…and another Award.

Following brand launch, Becht Industrial Group said, "We appreciate our continued partnership and thank you for all that you are doing for us."
Brand development work earned a GDUSA American Graphic Design Award.