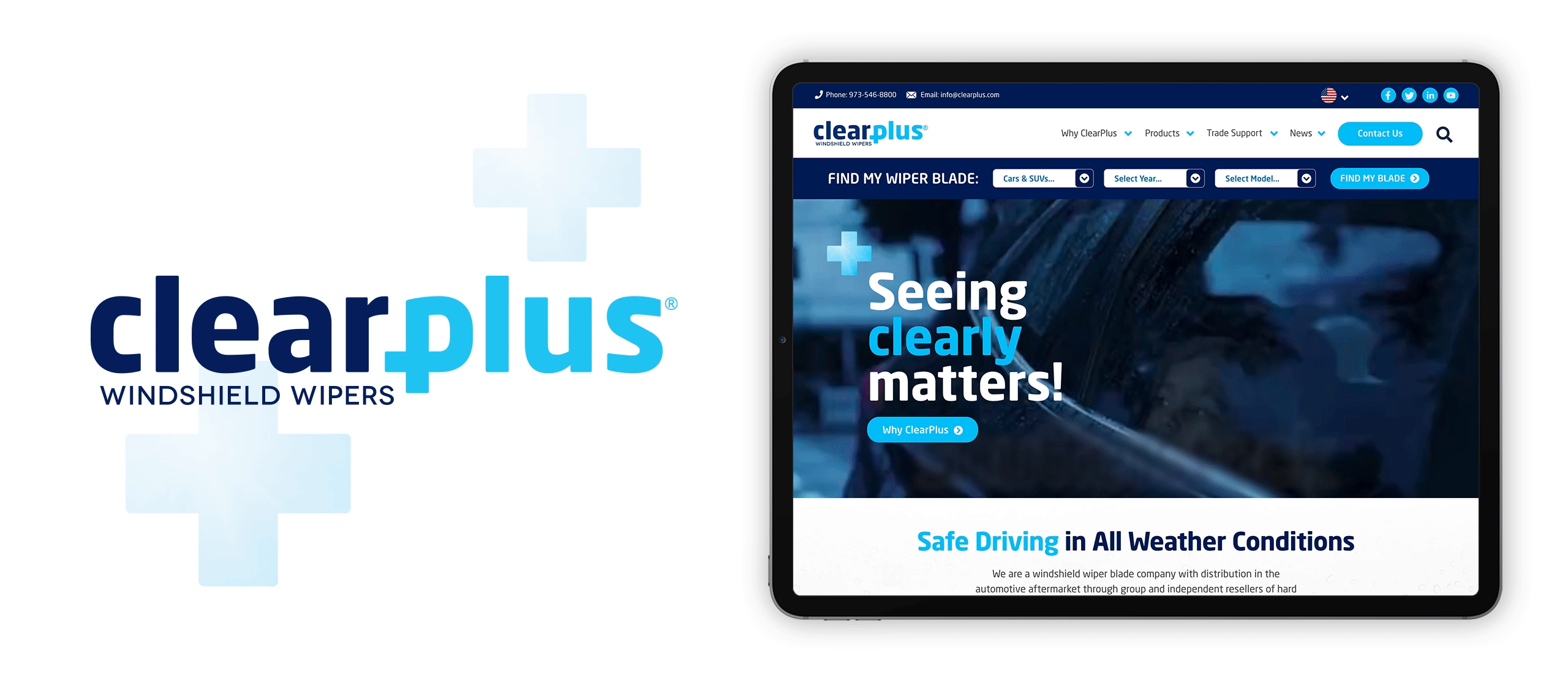 CREATING A DYNAMIC WEBSITE TO SUPPORT THE EQUALLY DYNAMIC GROWTH OF AN INDUSTRIAL MANUFACTURER AND DISTRIBUTOR
THE SITUATION
ClearPlus is an industry leader specializing in the manufacture and distribution of windshield wiper blades in the automotive aftermarket through group and independent resellers. Experiencing a period of growth and in an effort to extend and maintain this success, they partnered with us to create a website that authentically represented the level of quality, service, and support that has made them a category standout.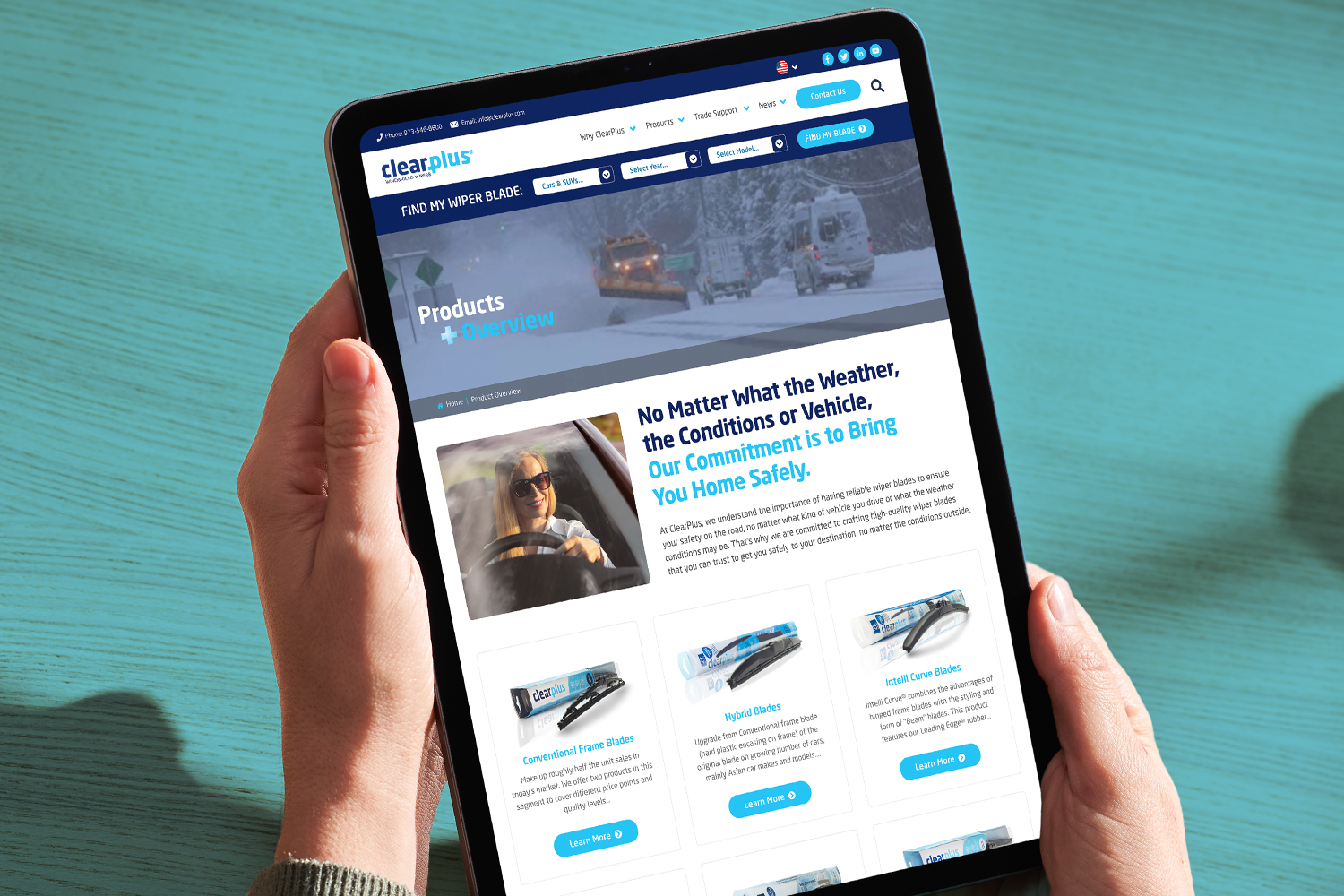 THE APPROACH
The comprehensive website renovation modernizes the visual appeal via updated graphics, imagery, and videos. The responsive and mobile-friendly design drives intuitive navigation, enabling customers to quickly and easily access the products and services needed. Customer support is a key differentiator of the ClearPlus brand, so considerable effort in site development was devoted to connecting "big box store" automotive customers to their team of support specialists and the extensive promotional, point-of-purchase, and informational materials available.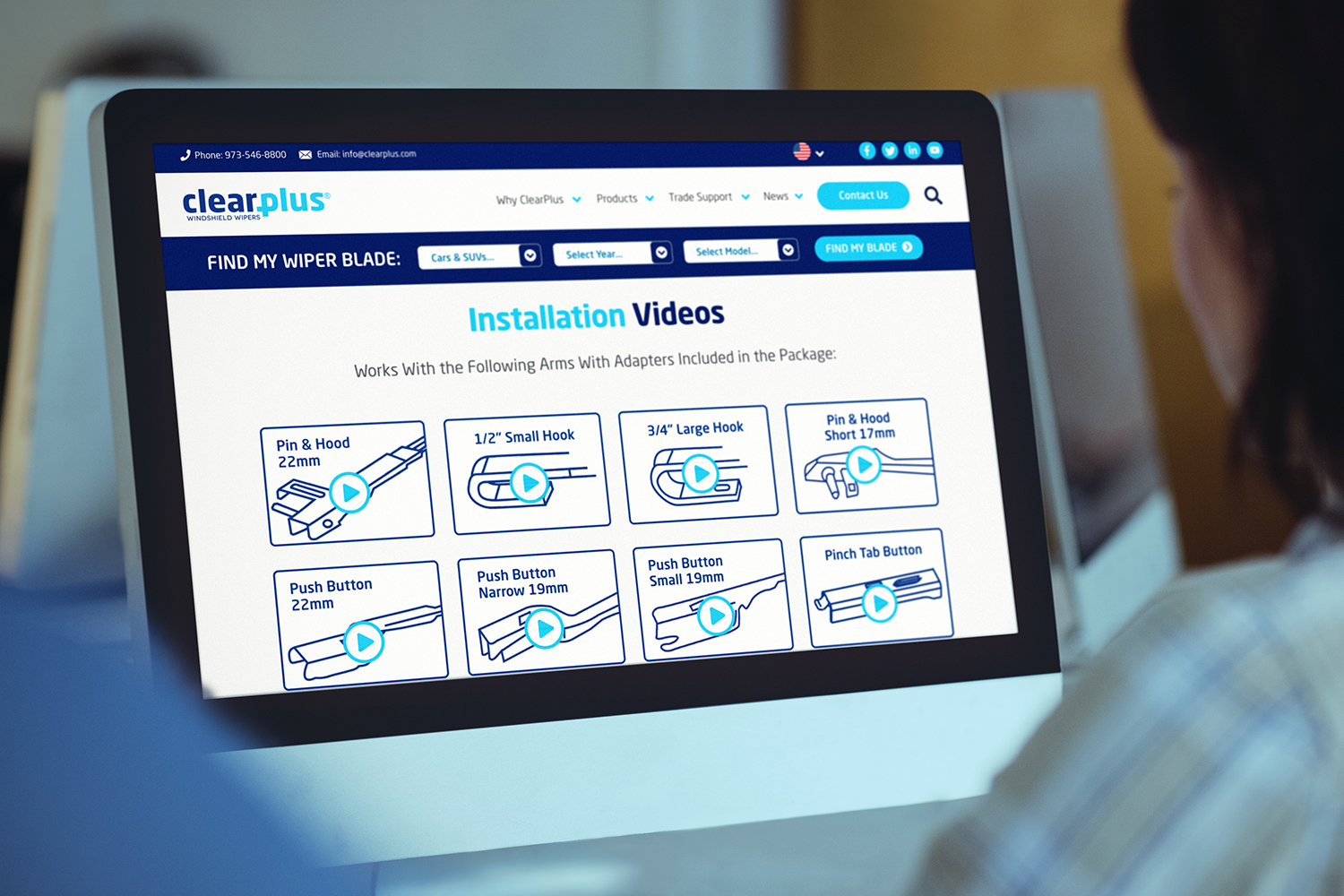 THE OUTCOME
ClearPlus now has the look, "feel," and competitive advantage of a brand that represents superior quality and performance in its products, its people, and as leader and innovator. Distributors and customers can now access and order the extensive range of services and products much more simply and directly. The streamlined conversion funnel strategically places call-to-action buttons and simplified forms that lead to a higher conversion rate, whether for generating leads, increasing sales, or encouraging newsletter sign-ups.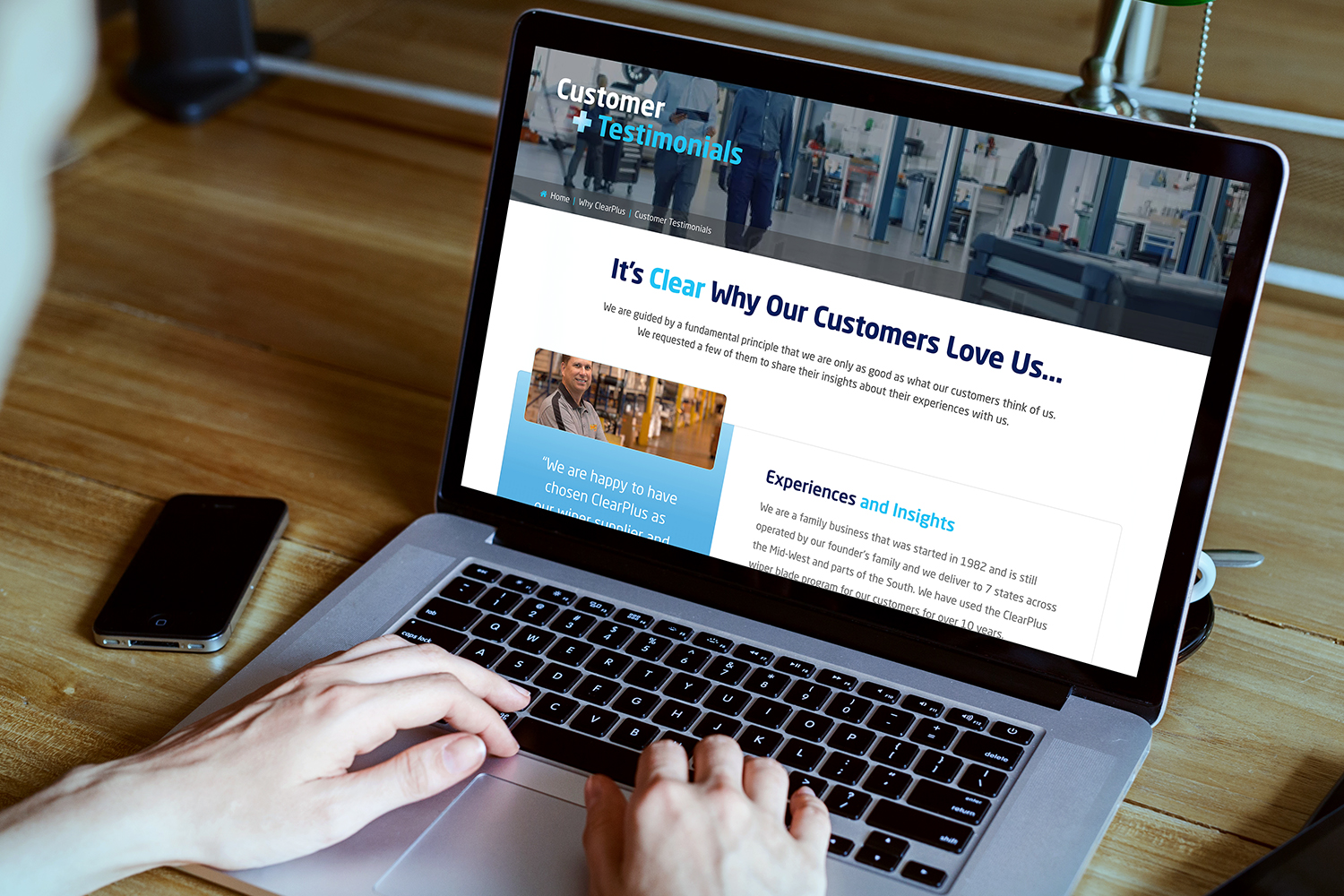 With the ClearPlus goal of long-term success and sustainability, their new site fully provides for the same objectives.