BUILDING A MORE SUSTAINABLE BRAND FOR A BRAND THAT'S ALL ABOUT SUSTAINABILITY
THE SITUATION
CORE is at the leading edge of thermal technology planning for solutions that eliminate waste materials, generate energy, and drive infrastructure sustainability. In an industry that's rapidly advancing, CORE needed to increase awareness while continuing to introduce it's lineup of advanced technologies and services to key audiences. Along with those challenges, an accelerated schedule for the new outreach was called for. That's why they called on us.
THE APPROACH
Following a one-day strategy and planning workshop that included key personnel from CORE and Delia Associates, we quickly established a messaging structure that aligned with a new, expanded website architecture. Connections were established with CORE's partner organizations to further solidify it's industry leadership and resources available to bring them to an operational reality.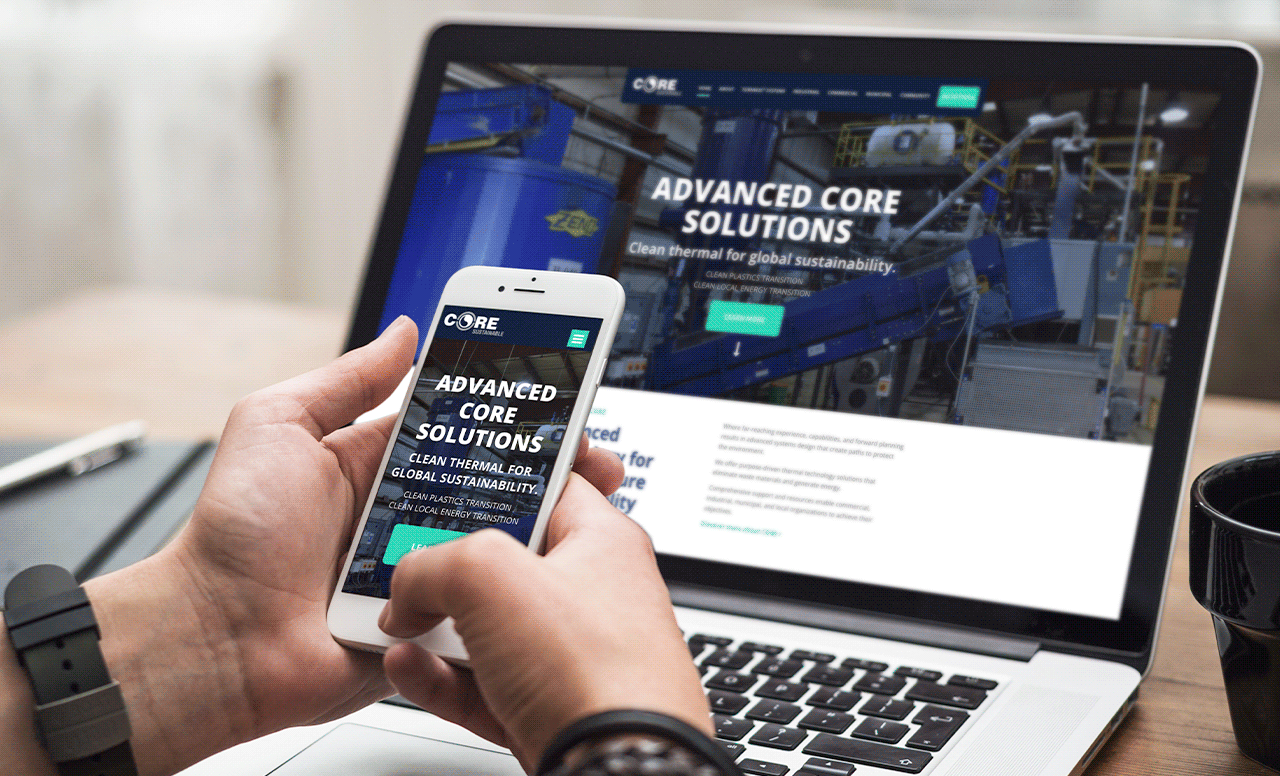 THE OUTCOME
The result: a more powerful online positioning, a richer brand experience, and greater appreciation of the myriad of energy and sustainability benefits that flow from CORE solutions for commercial, industrial, municipal, and communities of interest across the globe.