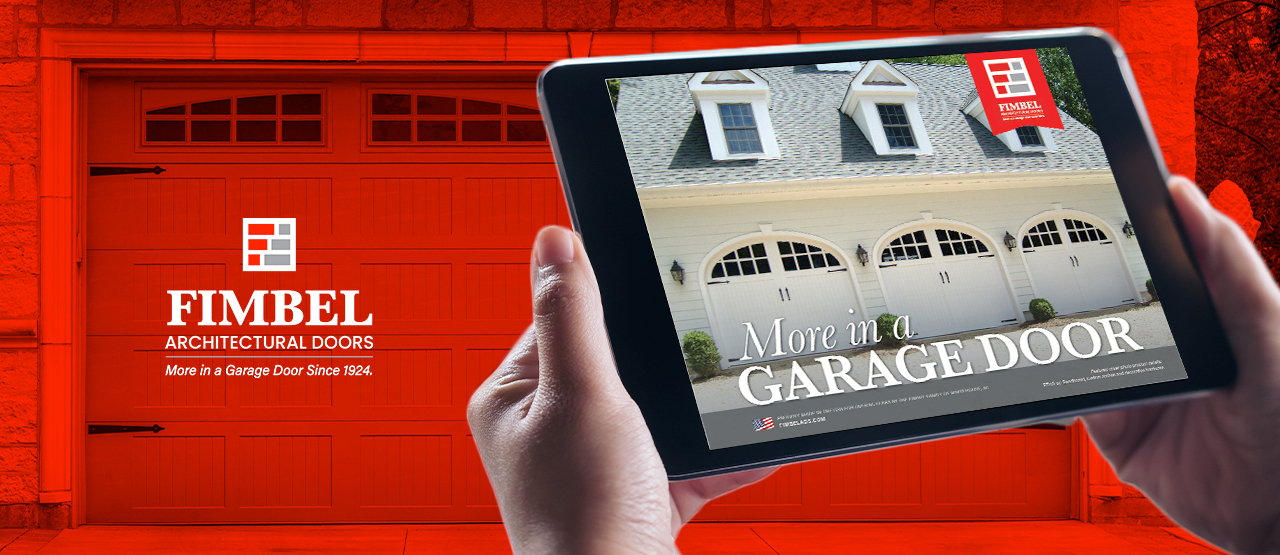 FIMBEL ARCHITECTURAL DOORS: REPOSITIONING FOR THEIR NEXT 100 YEARS OF GROWTH. 
THE SITUATION
Established as a family business in 1924, Fimbel Architectural Doors has evolved and grown over the years to offer a variety of high-end and custom overhead doors for homes, businesses, and municipalities. Nearing its 100th anniversary, Fimbel's fourth generation of leadership recognized the need to update its brand identity and product positioning to best reflect its latest collections and capabilities.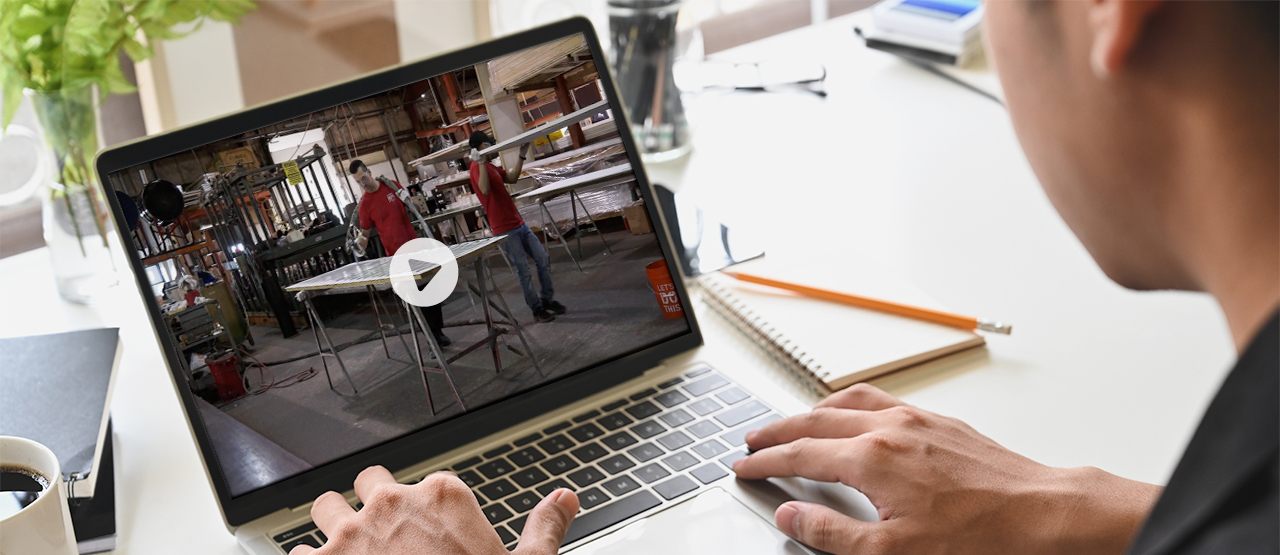 THE SOLUTION
Recognizing that the best representation for Fimbel was the products themselves, Delia Associates produced an informational brand video. The piece visually showcased the company's most impressive projects, including several historical and high-tech modern builds. Fimbel's next-generation expertly highlighted their American-made manufacturing process, quality controls and customization capabilities. A new brand statement, "More in a Garage Door," was introduced to highlight Fimbel's competitive advantage in the marketplace.

The success of the video prompted Fimbel to commission a new product catalog. Working closely with Fimbel, Delia Associates helped the company rethink and reorganize their entire product line in a manner that was highly valuable to their customers: dealers, installers, and homeowners. During the process, the legacy logo continued to pose some design challenges and limitations.
Delia Associates created a new logo mark for Fimbel, enhancing its visual and graphic style, while annunciating the key brand message of value: "More in a Garage Door."

RESULTS
The resulting logo, video, and catalog now serve as foundational brand resources, accurately reflecting Fimbel's legacy while emphasizing its many unique capabilities and signature features that will serve Fimbel customers today and tomorrow.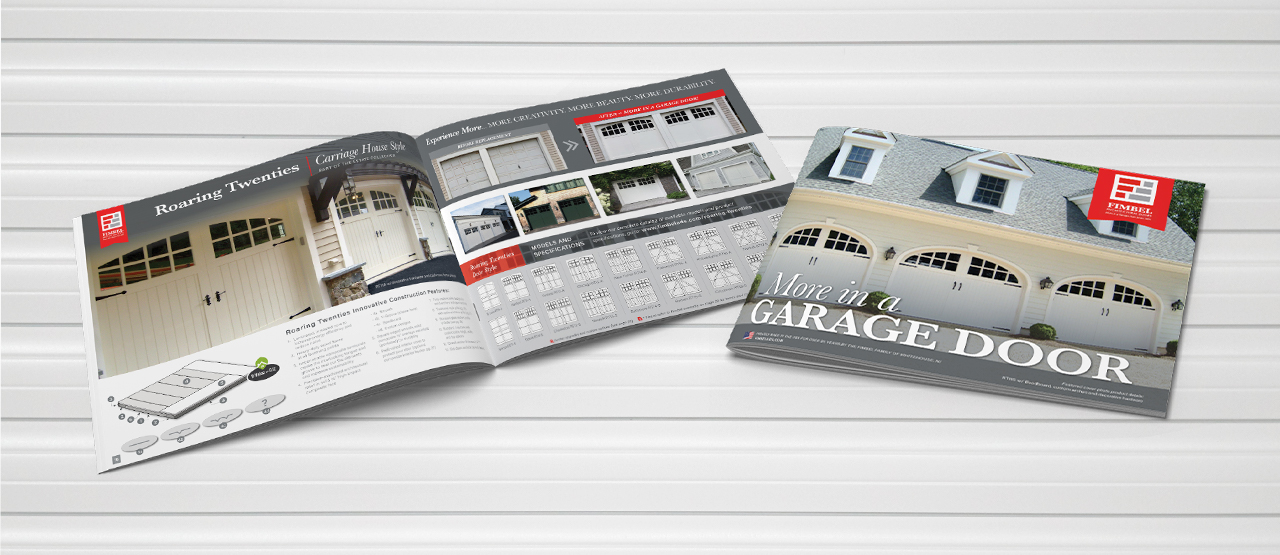 A HAPPY CLIENT