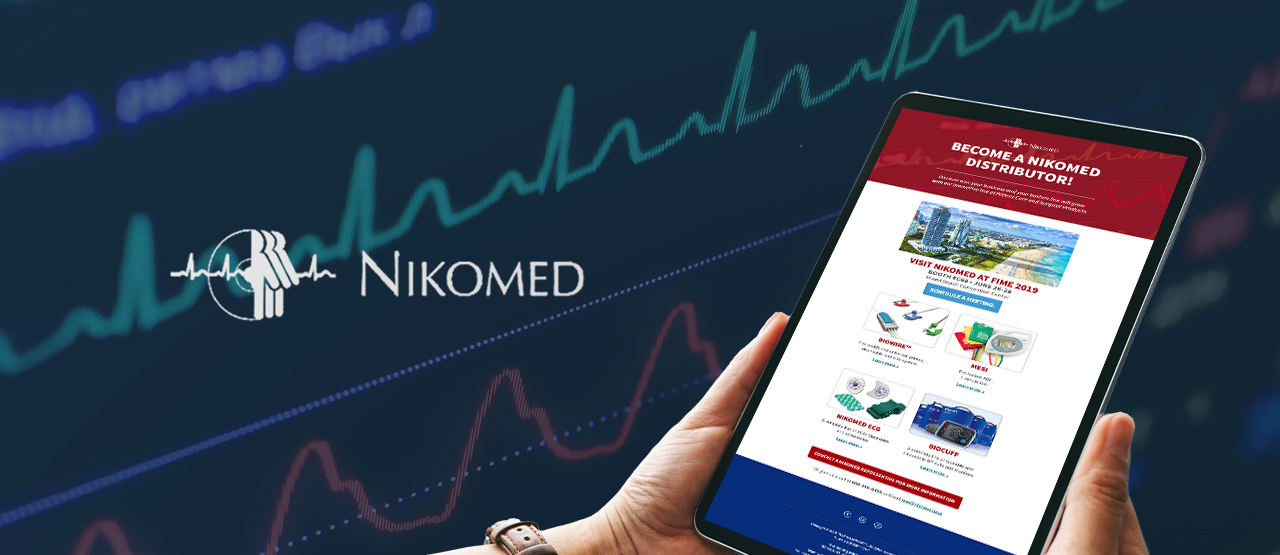 Nikomed Case Study
THE SITUATION
A supplier of disposable EKG, cardiology, and surgical products to the healthcare industry, Nikomed was preparing to launch several revolutionary and environmentally sustainable products. They needed a strategy to amplify their brand, showcase their latest innovations, and grow their distribution network.
THE SOLUTION
Delia Associates deployed a marketing campaign centered around Florida International Medical Expo (FIME), the nation's largest exhibition of healthcare product manufacturers and service providers. This involved several distinct opportunities for Nikomed to elevate brand identity and awareness ahead of the trade show, both within the healthcare industry and the community at large.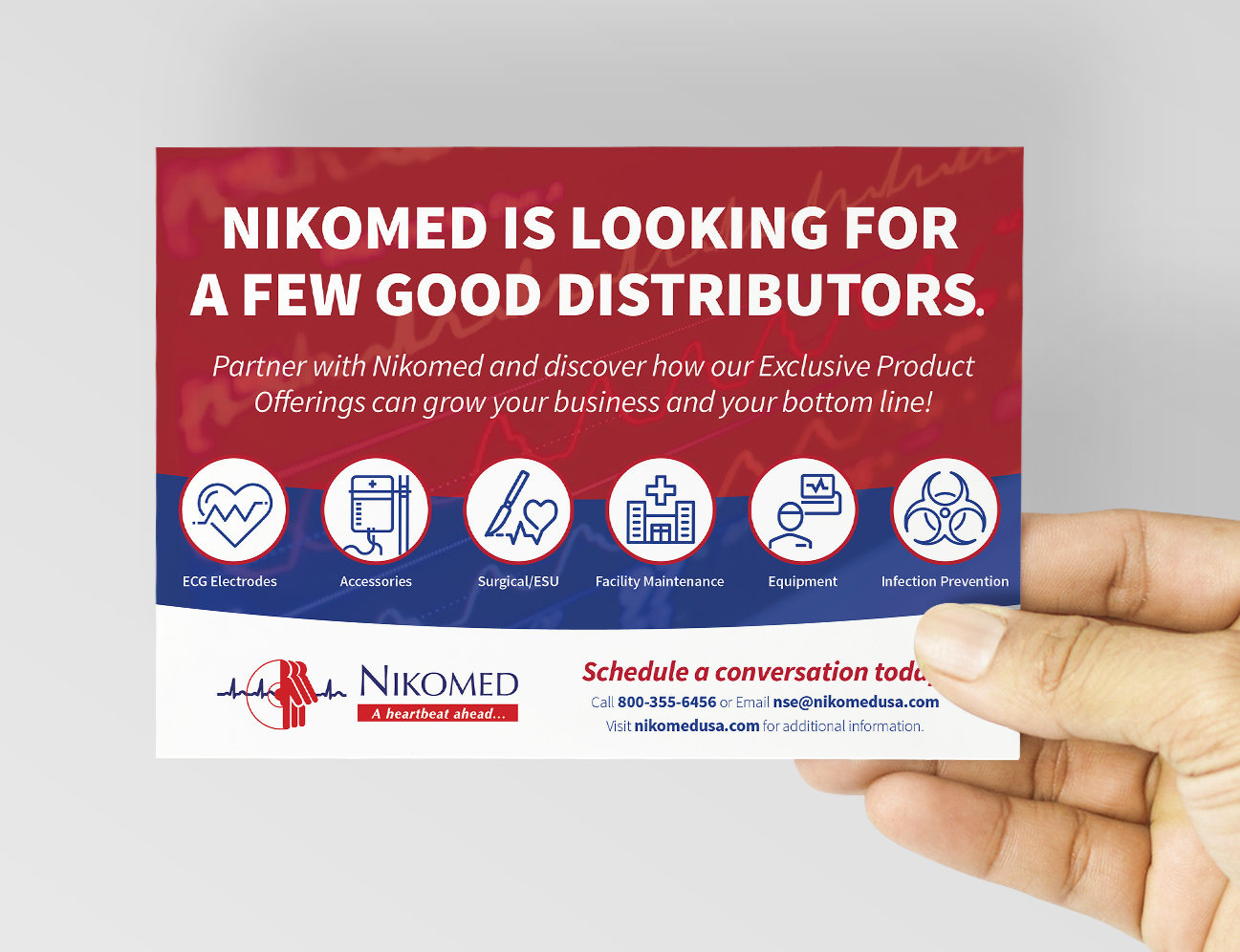 Highlighting Nikomed's latest products was a priority. Among these innovations was BioWire, the world's first non-metal recyclable EKG lead wire system – a unique solution for healthcare providers committed to environmental sustainability. Approximately one month before the show, a series of well-timed press announcements introduced BioWire.
Our end-to-end trade show support also included a variety of marketing components, including advertising, pre-show mailers and trade booth literature. Eye-catching booth graphics were designed to draw attendees to the Nikomed booth, which featured live product demonstrations.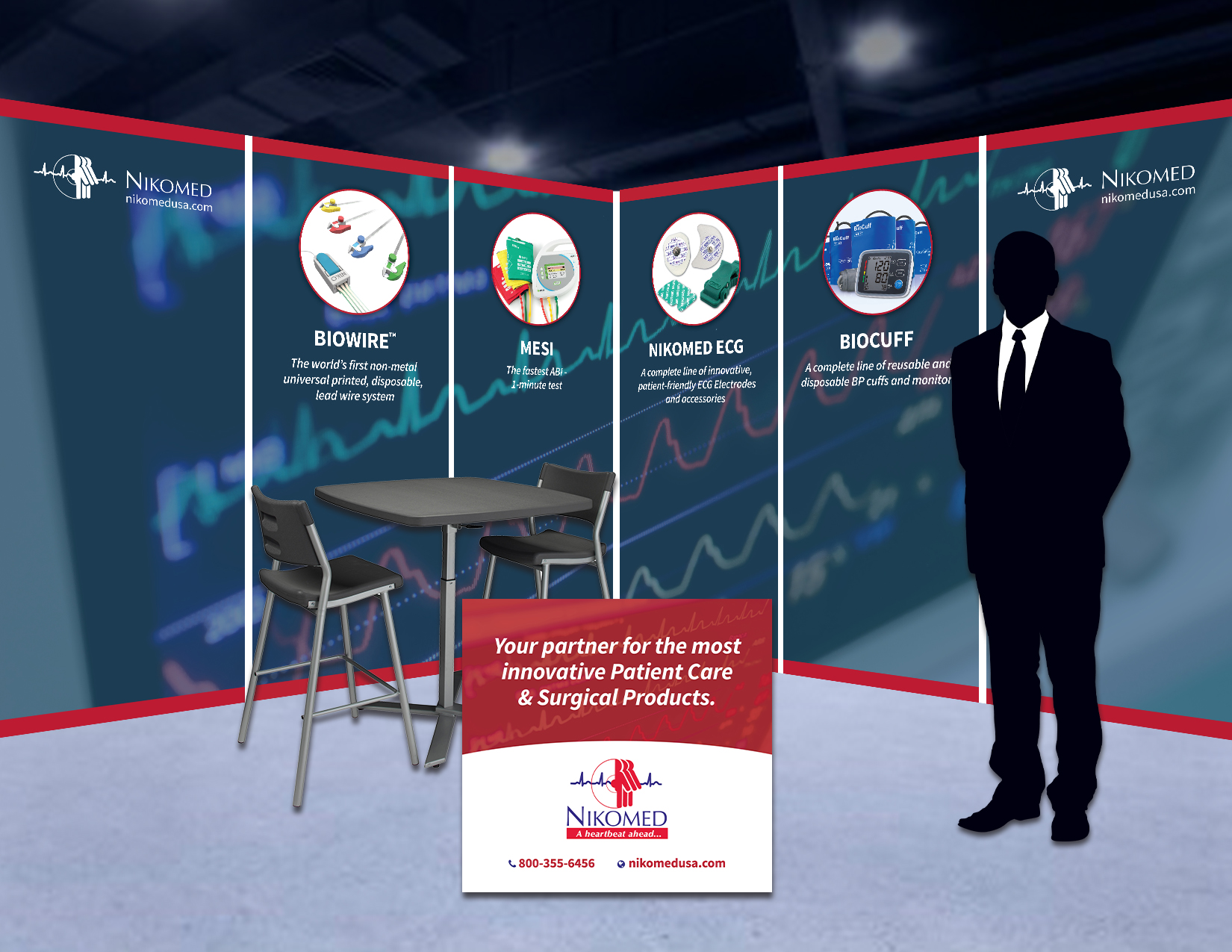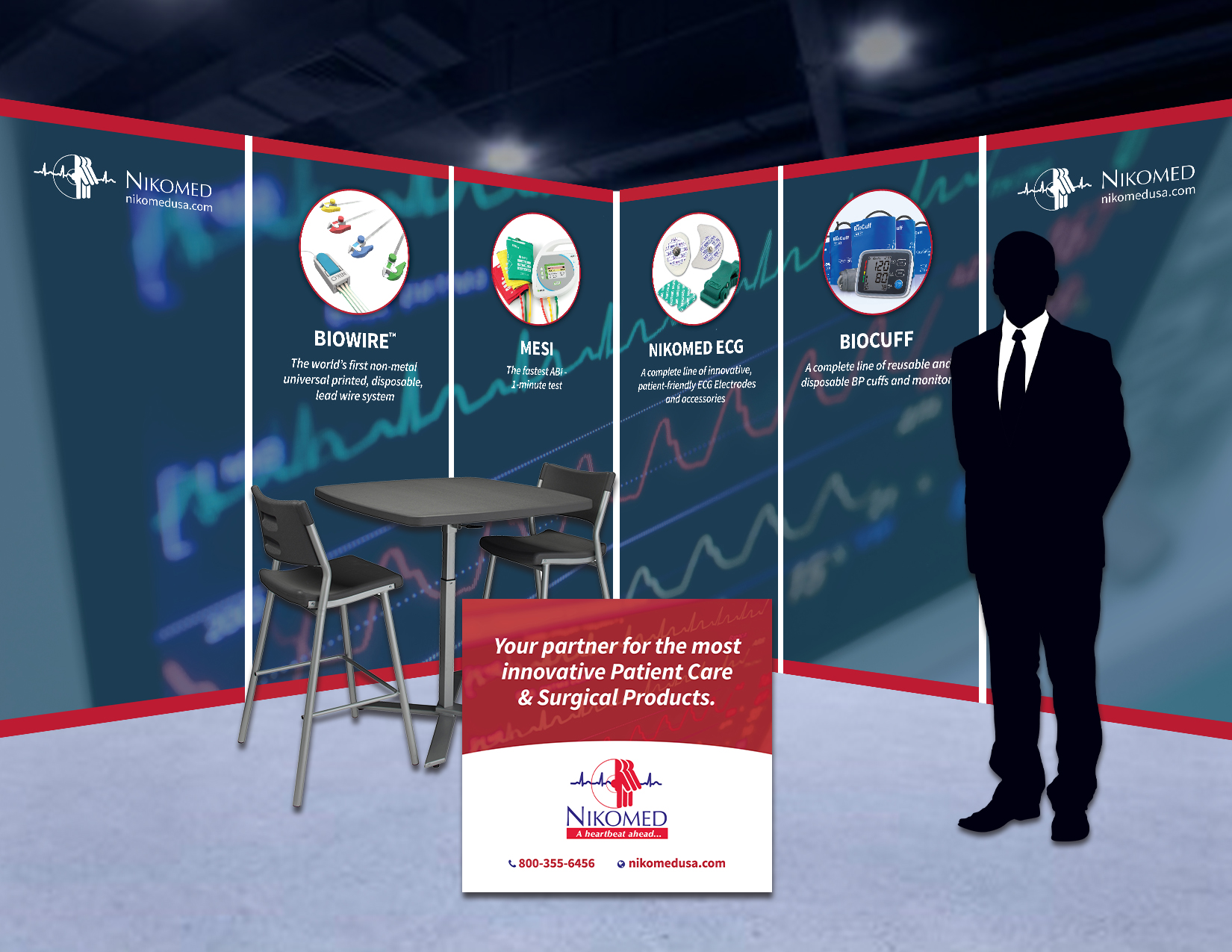 To further solidify the Nikomed brand within the community, Delia Associates emphasized the company's commitment to social responsibility through additional press coverage. Partnerships with several nonprofits and community organizations were highlighted, including the United Breast Cancer Foundation (UBCF) and Simon's Heart, a charity dedicated to eliminating sudden cardiac death among children.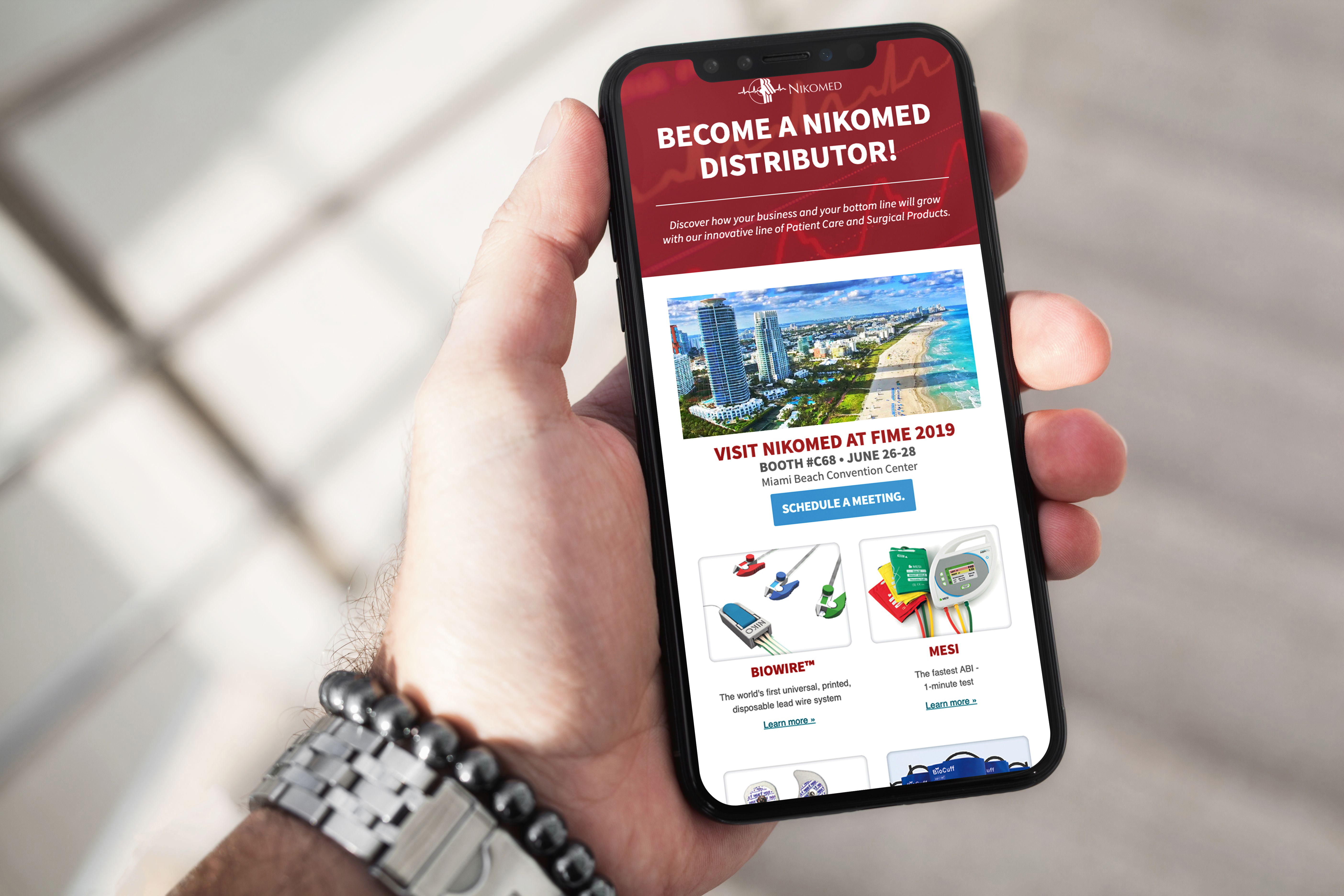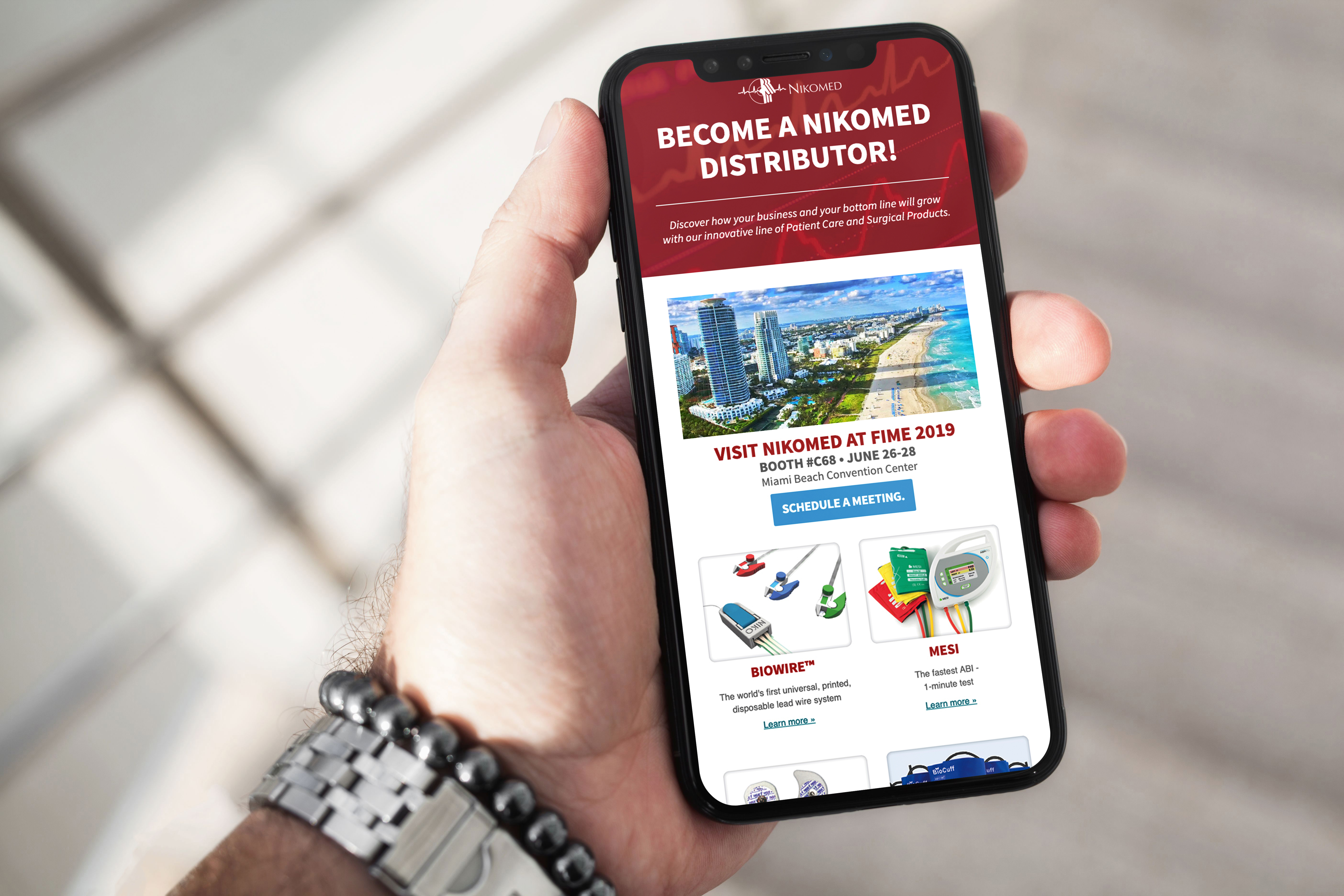 THE RESULTS
Even before FIME opened its doors, Nikomed was already generating buzz for its new products and community connections. Each press release received thousands of views, generating more than 125 media hits each, including pickups in key broadcast, newspaper and online news outlets. Nikomed's innovations were also featured by a number of industry organizations and healthcare journals, including Medical Device and Diagnostic Industry (MD+DI), CathLab Digest and Medical Design & Outsourcing. Potential audience reach for the media campaign surpassed 100 million viewers. Throughout the three-day show, Nikomed's booth had high traffic resulting in several key prospects.
CLIENT TESTIMONIAL