Brand-Ism #10 – Authenticity: True Brands Are Born From Within
April 19, 2017 11:15 am
Authenticity comes from the inside out.
Remember the last time you encountered a marketing message that simply didn't ring true? You know the kind. You come across a particular brand's promise-filled marketing message and consciously think, "No Way!" For B2B brands, this situation often happens when a brand representative makes a grand statement in a sales presentation, and you immediately think, "Yeah, Right!"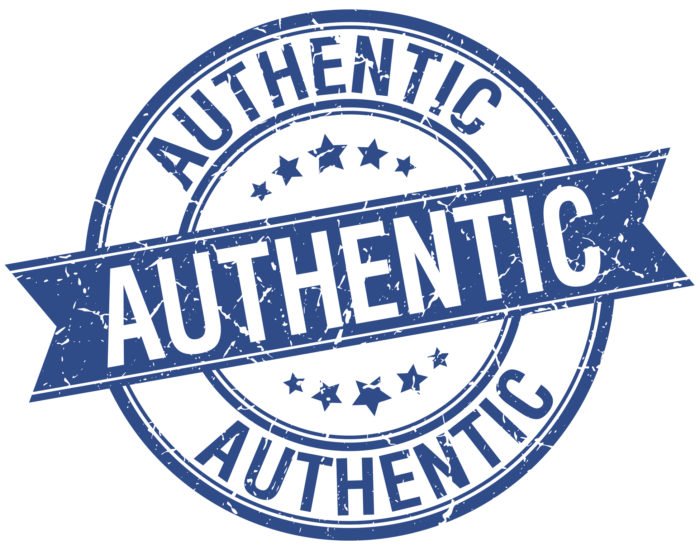 When a marketing message comes across as inauthentic, we go beyond dismissing it; we completely reject the brand itself. Sometimes, in pursuit of creating a "wow factor," brands go well beyond the boundaries of believability – even if their claims are actually true. The result is still the same: they appear inauthentic, "off-brand," and therefore "off-putting." Ultimately, they set unbelievable standards that the brand in question could never possibly live up to.
Being a best-in-class b2b brand begins with honesty and sincerity. Its fine to have grand aspirations, but to exist as one brand and express yourself as another is a recipe for disaster.
That's why we always start our Brand Leadership Solution™ with an internal Discovery Session. This powerful first step ensures that we begin with a strong and truthful foundation, as the people charged with representing the brand every day provide input in an honest, candid manner. Beginning this way creates the opportunity to affirm or challenge any foundational brand claims at the onset, ensuring that any subsequent creative brand expressions are guided from a position of authenticity, and that audiences are engaged in a powerful-yet-always-truthful fashion.
An important takeaway, especially for CEOs: While there's a short-term thrill that comes from making a seemingly bold claim about your brand, overly exaggerated (or false) brand promises never get you very far. They most certainly do not set the stage for the creation of long-term relationships that will drive your business to higher levels of profitability. "To thine own self be true." To thine own brand as well.
IS THE BRAND LEADERSHIP SOLUTION™ RIGHT FOR YOU?
If you feel that you may not be delivering your brand with true authenticity or differentiated impact, we're happy to speak with you. Simply fill out the form below or give us a call at 908-534-9044.


Interested in learning more about this subject?
Please fill out the form and we'll be in touch as soon as possible.