Complete Website Development for Packaging Company Ariel Laboratories
February 24, 2015 6:14 pm
We recently re-launched the website for Ariel Laboratories, a packaging company specializing in cosmetic and personal care product development services. Visit: www.ariellabs.com.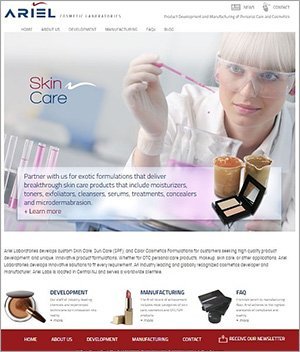 Delia Associates has a long and successful track record of providing marketing, public relations, website development and search marketing services for numerous companies in the packaging industry like Ariel Labs. Turnkey website development for packaging companies includes: design, content development, programming, launch, website management, as well as search marketing services for lead generation. For more information, visit:  http://www.delianet.com/skillsets/
Interested in learning more about this subject?
Please fill out the form and we'll be in touch as soon as possible.