Don't Have A Mobile Friendly Website? Might As Well Not Have A Website At All.
April 10, 2018 8:40 pm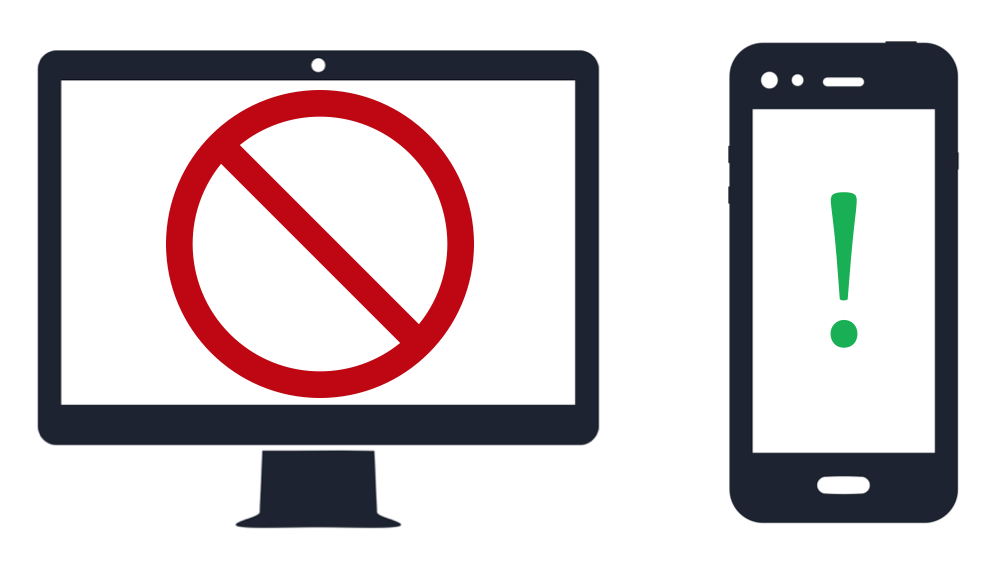 #Mobilegeddon | Google doesn't want to show your old website.
In 2014-2015, Google began to implement their preferred search algorithm for prioritizing mobile friendly and mobile first websites over desktop-only sites, which caused a stir in the Search Engine Optimization (SEO) community. This led to a large number of companies rebuilding their websites to be responsive or having a dedicated mobile site. It also led to the creation of many templated and theme based site services that are inherently mobile friendly such as Wix and Squarespace. These tactics were good solutions then, but not quite as important as now.
#Mobilegeddon 2.0 | Google won't show your old website.
2018 marks one of the more in-depth rollouts of a major Google algorithm update that is drastically changing the way the web functions. The newest algorithm specifies that Google will only index websites that have a mobile friendly or mobile first interface. Of the over 644 million websites out there, only 11-30% of them are actually optimized for even a basic mobile experience (according to varying reports). Once Google's rollout is complete, the organic reach of sites that are not re-worked will effectively disappear, meaning your website likely won't even show up when someone searches on Google for a related string or term.
What You Need To Do
If you have a website that isn't mobile-friendly, meaning designed and programmed to be responsive or mobile-first, consider it done for. If your business relies on its website for reference, information, lead generation, or especially anything transactional; engage with your web team or a web agency to rebuild it to fulfill Google's new mission in search results. If you have an older mobile dedicated website, like "m.yourcompany.com," I would suggest revisiting this too and retiring it for an all-in-one website experience.
Here's a great tool from Google that you can use to check your site:
https://search.google.com/test/mobile-friendly
Get it started as soon as you can, 2018 is moving fast!
Want to learn more or pick our brain about your website? Get in touch:
Interested in learning more about this subject?
Please fill out the form and we'll be in touch as soon as possible.