Flashback Friday – NAI James E. Hanson
April 28, 2017 10:30 am
Brand Development for NAI James E. Hanson, Circa 2005
Brand Development for NAI James E. Hanson featured a new brand message that encapsulated the essence of this well established NJ commercial real estate firm: "Performance Driven. Tradition Bound."
Brand launch initiatives began with a benchmark awareness study, followed by a comprehensive brand awareness campaign. Media formats included: website redevelopment, e-blasts, post cards, and print and billboard advertising.
The campaign was a huge success, as a subsequent awareness study conducted 18 months following launch showed elevations across all key metrics.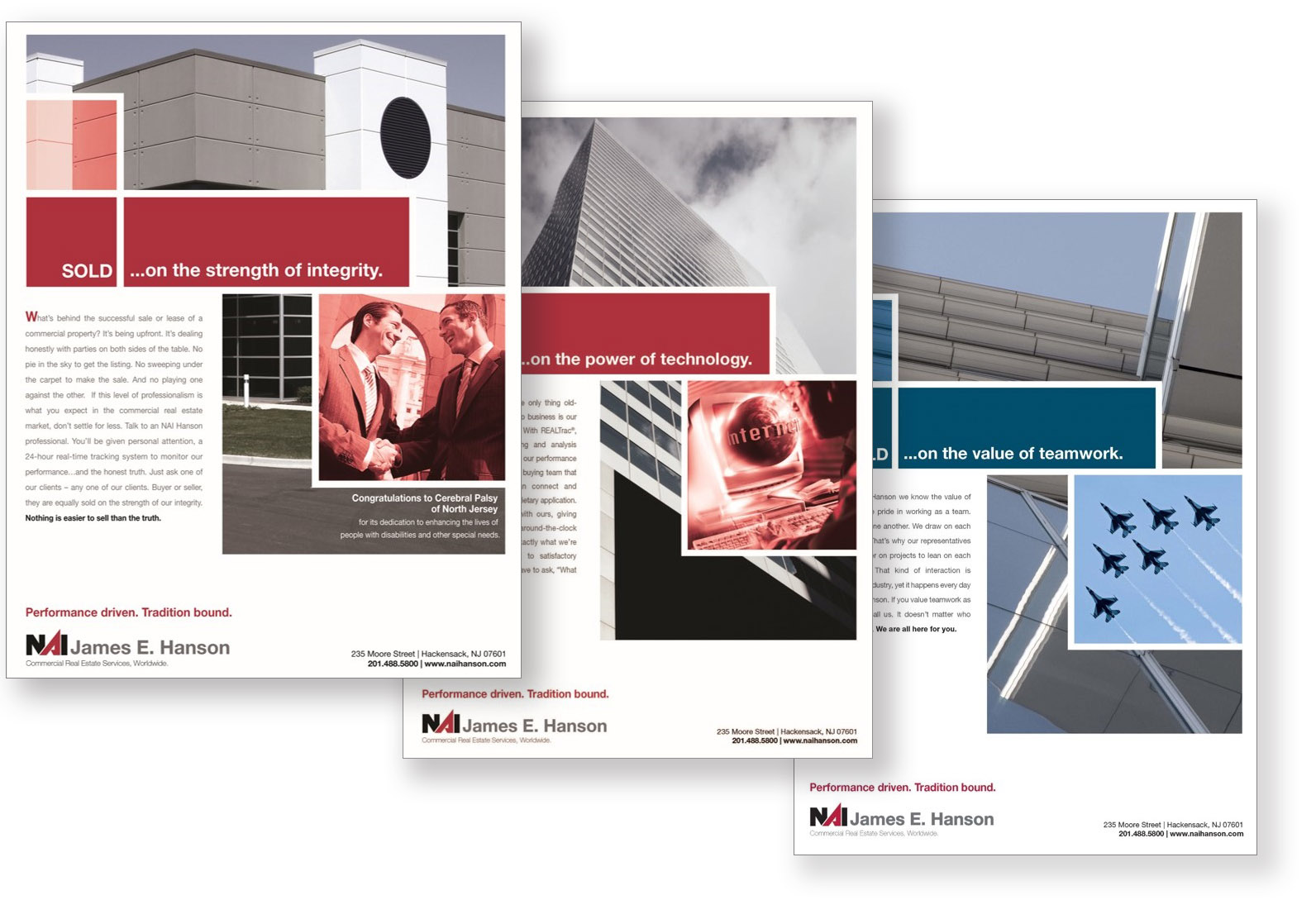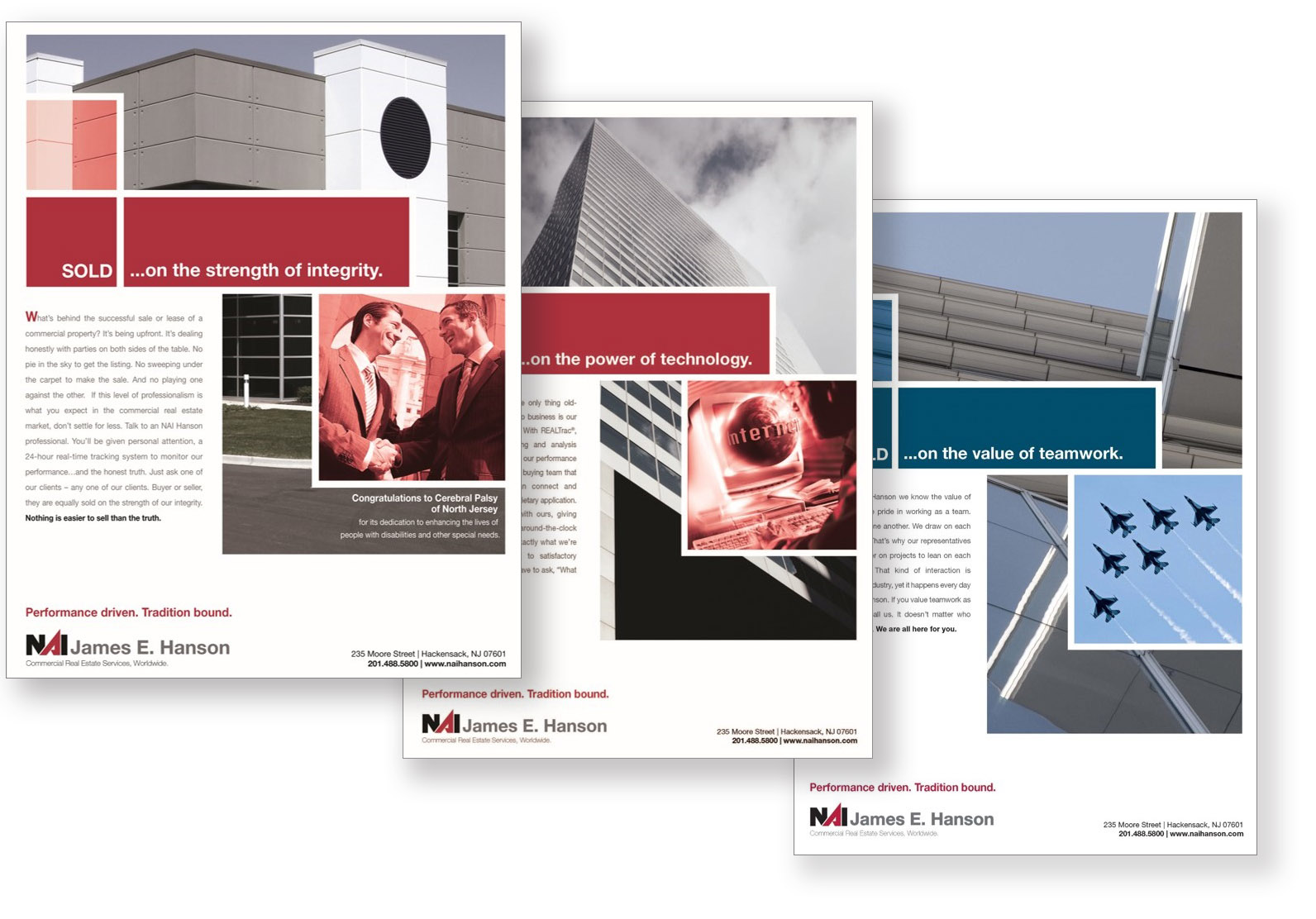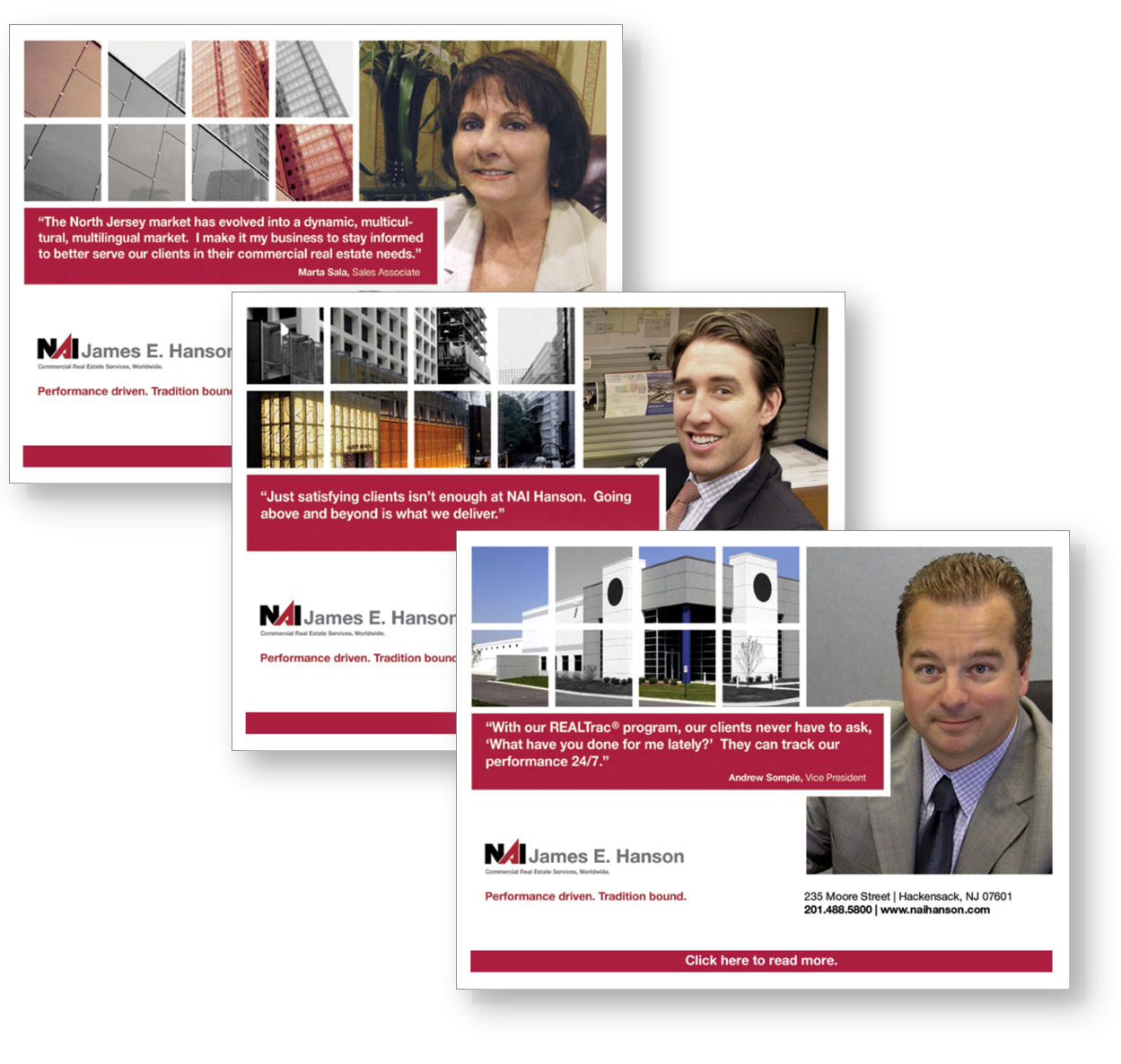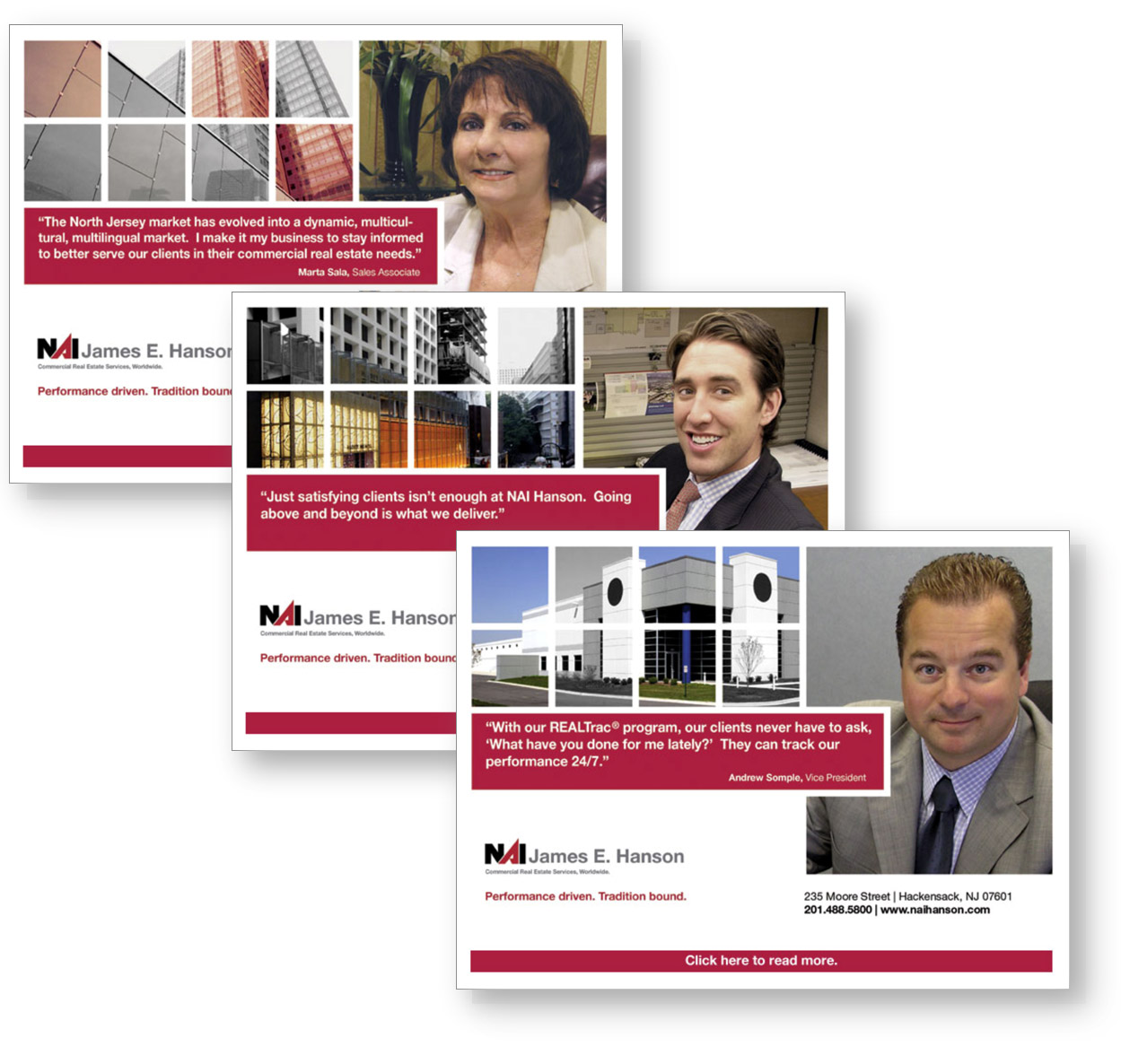 Interested in learning more about this subject?
Please fill out the form and we'll be in touch as soon as possible.