Our Top 6 Super Bowl Commercials Of All Time
January 31, 2018 11:00 am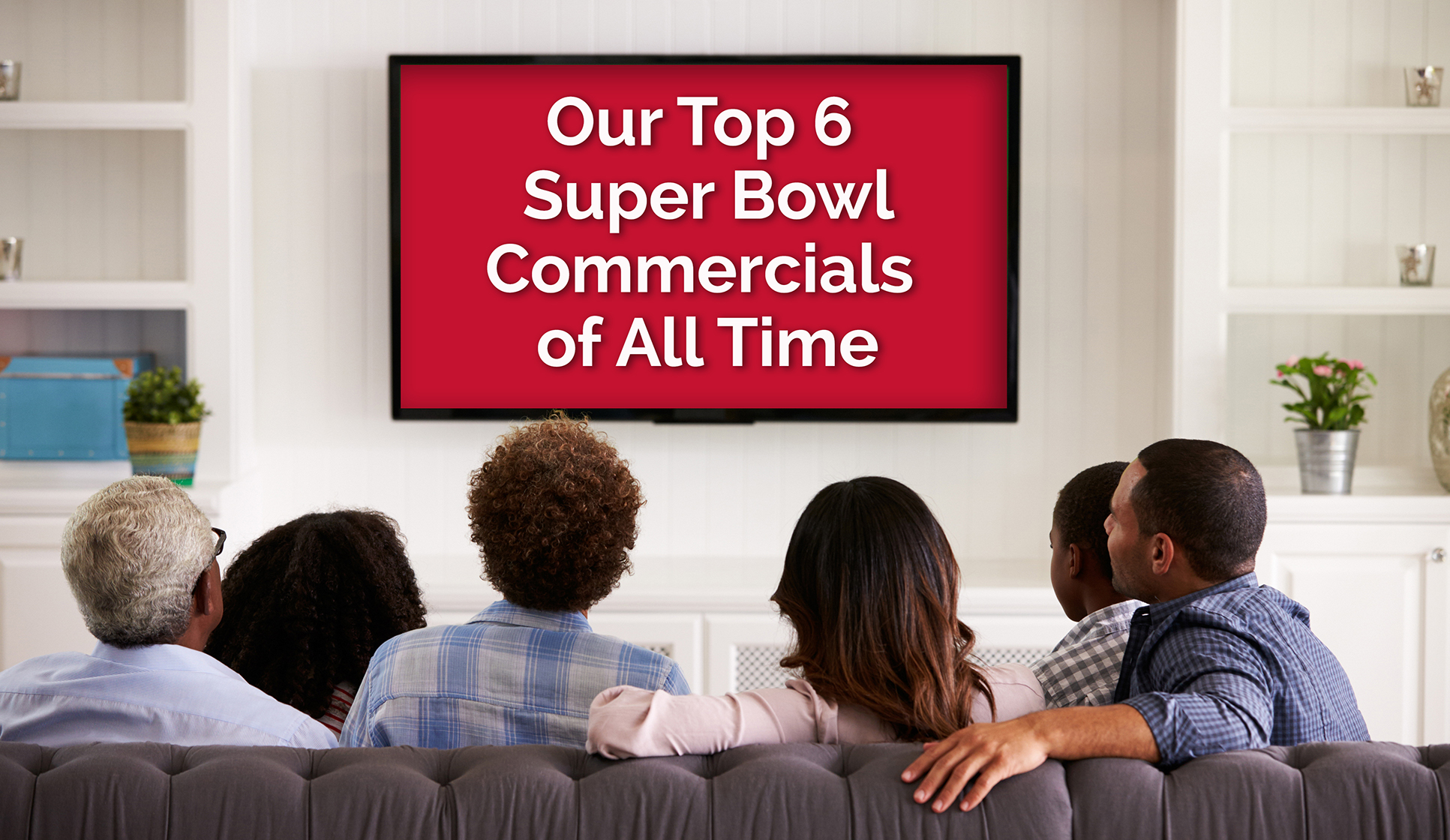 Throughout the year, there are numerous opportunities to elevate brand visibility, from major sporting events such as the upcoming Super Bowl, to awareness days, causes, awards, and other occasions. For B2B brands, event-based notoriety often comes in the form of industry tradeshows and conferences. Unfortunately, all too often, companies simply "show up" and miss the opportunity to "showcase" their brand in a remarkable way, while making lasting and meaningful connections with audiences.
Check out our top six favorite Super Bowl commercials of all time, selected and voted on by the Delia Associates team!
6 – The Budweiser Frogs
5 – Terry Tate & Reebok
4 – Apple's Big Reveal
3 – Betty White with Snickers
2 – Mean Joe Green & Coca-Cola
1 – Wendy's: WHERE'S THE BEEF?

Humor and storytelling are great ways to engage audiences and be memorable. It's refreshing when we see B2B brands also incorporate humor or include a distinctive narrative in their marketing mix. All too often, the tendency is to default to the conventional and serious. Humor and storytelling are powerful, proven connectors of brands to all types of audiences.
Vote for your favorite here or submit on Facebook or Twitter using the hashtag:
#SBBestDelia
[contact-form-7 id="10654″ title="Super Bowl Commercial Vote"]
Interested in learning more about this subject?
Please fill out the form and we'll be in touch as soon as possible.