20 Fun Facts About Thanksgiving
November 21, 2018 7:45 pm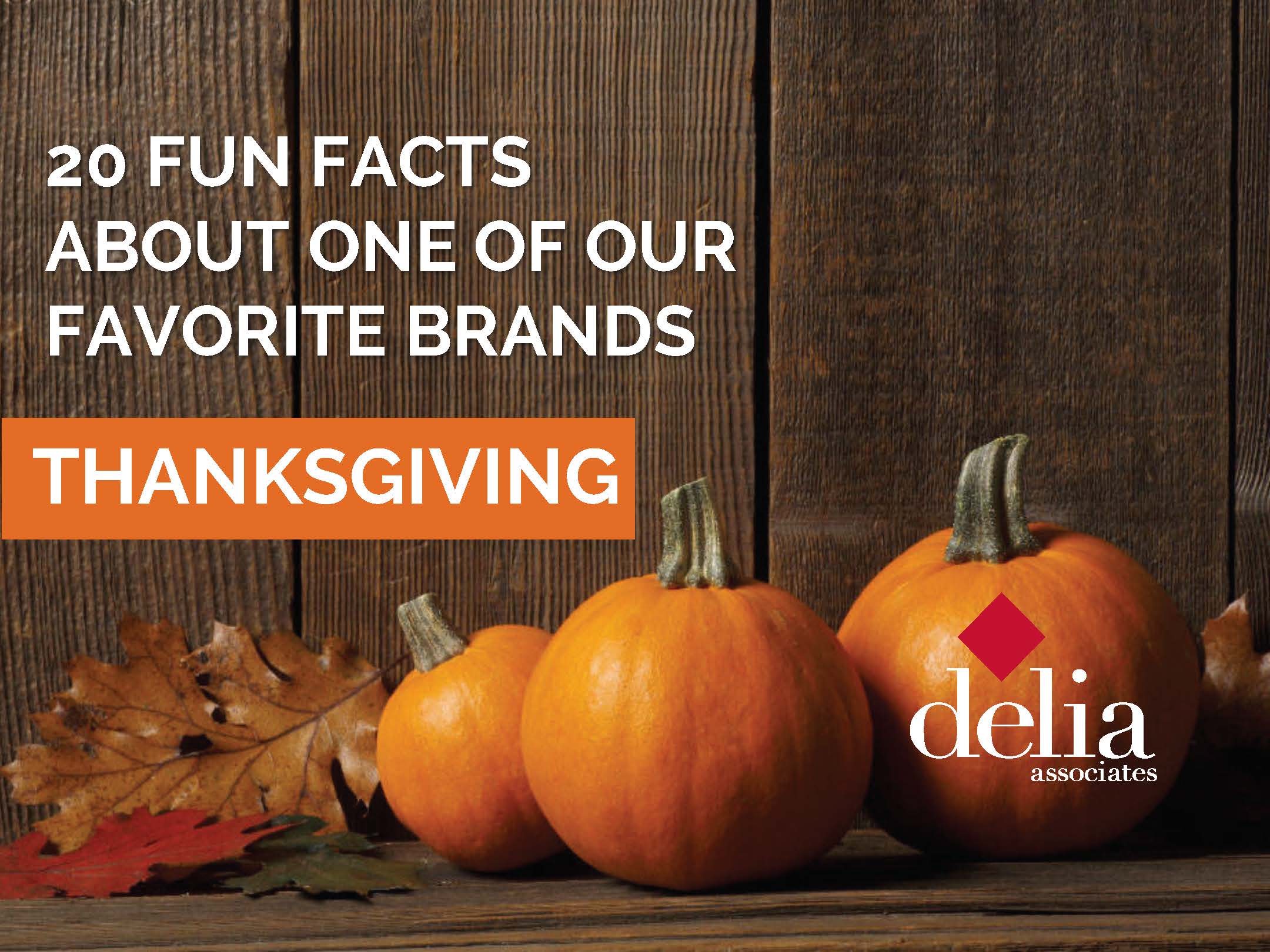 Presenting 20 Fun Facts About One Of Our Favorite Brands:





















Check out our blog to see more from Delia Associates, and don't forget to sign up for our mailing list (form in the footer) to receive great tools, facts, and brand knowledge every month.
Interested in learning more about this subject?
Please fill out the form and we'll be in touch as soon as possible.