Delia Associates Wins Package Design Award
February 26, 2019 10:48 am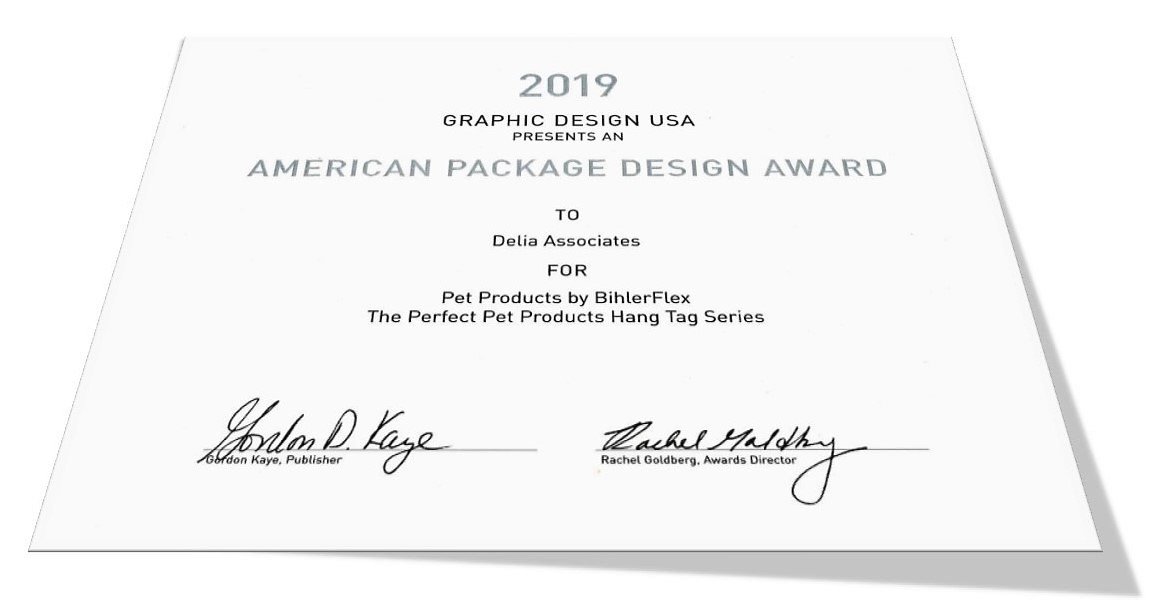 Delia Associates was recently honored with a 2019 Graphic Design USA package design award for the BihlerFlex line of pet products (now marketed under the Jersey Dog Co. brand). Last year, the firm was also honored with an NJ Ad Club "Jersey" award for the BihlerFlex product line of high-performance bungee cords.
Upon learning of the award, Ed Delia, President of Delia Associates, commented, "We're delighted and grateful to be recognized. It takes great clients, a great team and an outstanding partnership to produce award-winning work. This honor speaks to the caliber of our creative team, and of our great working relationship with http://bihlerflex.com, and the other Bihler companies."
Jamie Rosen, Director of Art and Design for Delia Associates, also commented on the award-winning package design, "This was a fun and challenging project that called for an outside-of-the-"packaging"-box approach. Using the tug toy handles as physical frames, we inserted photography of dogs on the hang tags, making it easy for pet owners to match toy sizes with dog sizes."
The combination of product and graphics maximized creative impact in the limited hang tag space. The final packaging solution enabled BihlerFlex to relaunch this amazing dog toy line with an eye-catching, energetic shelf presence, while applying a cost-effective and sustainable approach to the size of the hang tag. Rosen concludes, "It was a real win for everyone involved and being recognized by GDUSA is just icing on the cake."
Interested in learning more about this subject?
Please fill out the form and we'll be in touch as soon as possible.