Flashback Friday – AIDI
June 23, 2017 9:30 am
AIDI. The Italian Confectionery Industries Association.
Brand Development, Circa 1988
Brand Development for AIDI, the Italian Confectionery Industries Association. A great initiative that allowed us to work closely with the Italian Institute of Foreign Trade, and enjoy some truly remarkable Italian-made chocolates. Brand communications services included extensive trade advertising, public relations, and events at upscale grocers and gourmet markets.
Fun Fact: The arms and hands in white gloves depicted in some of the advertising were actually mine, age 16 at the time.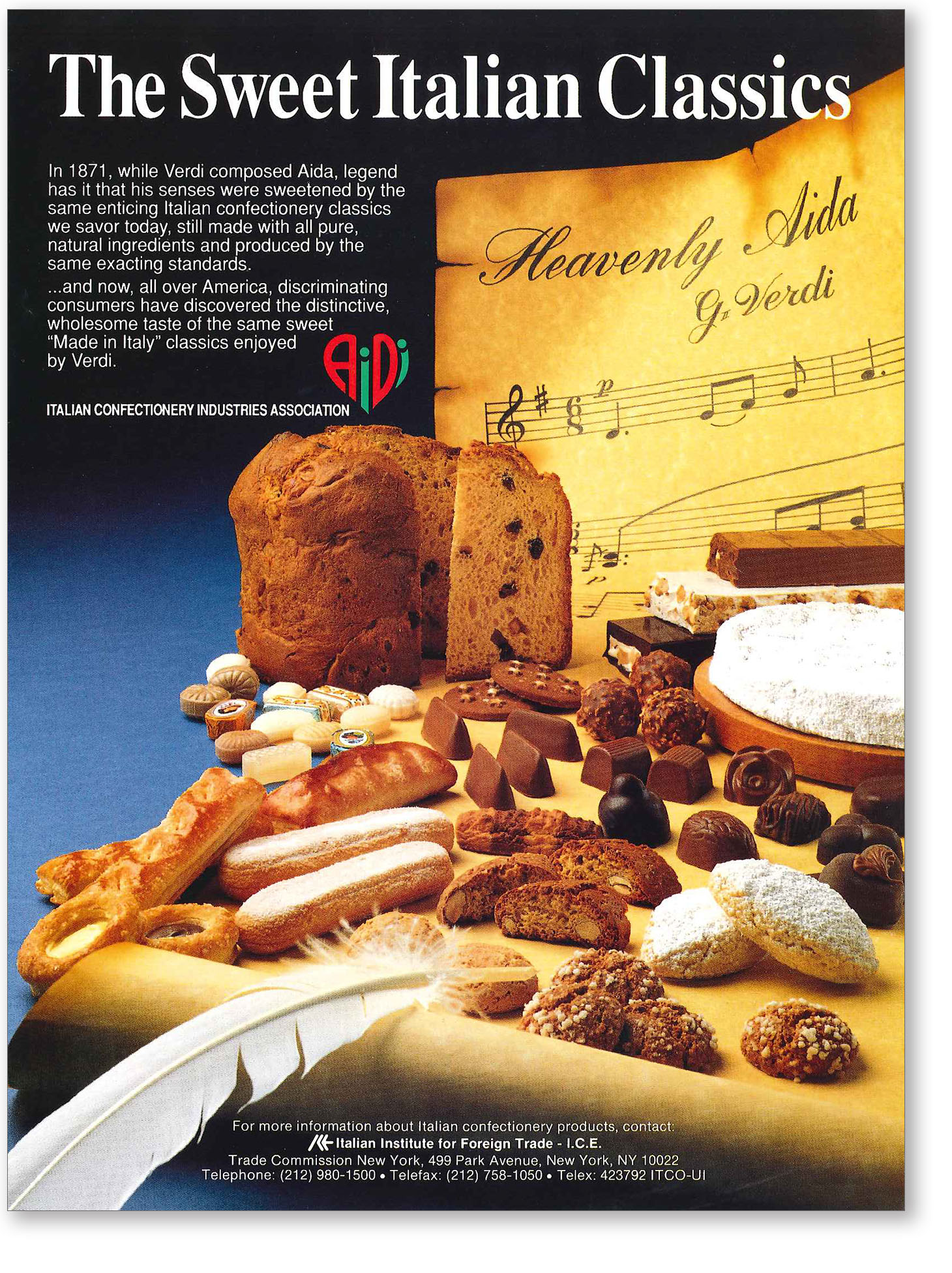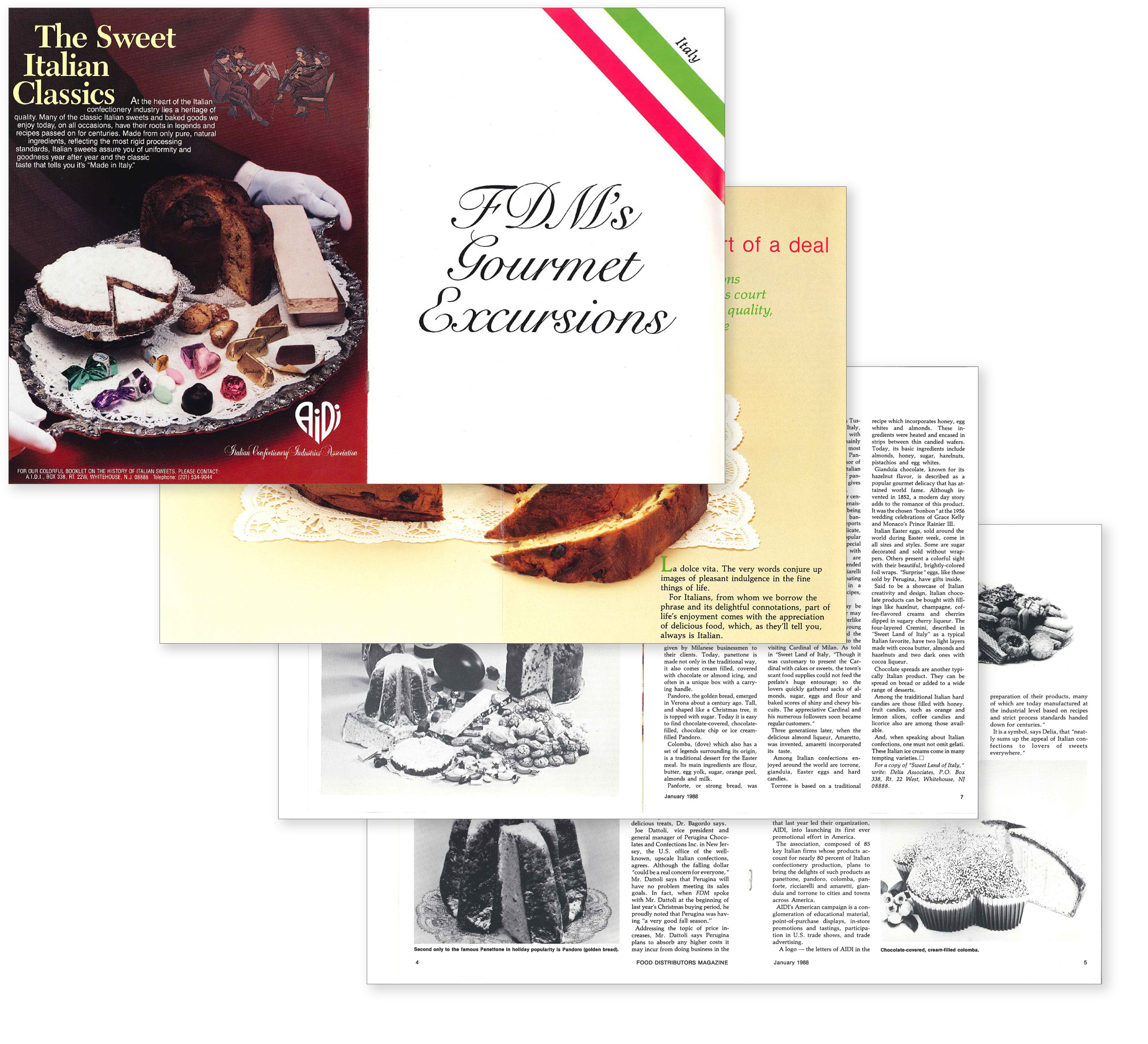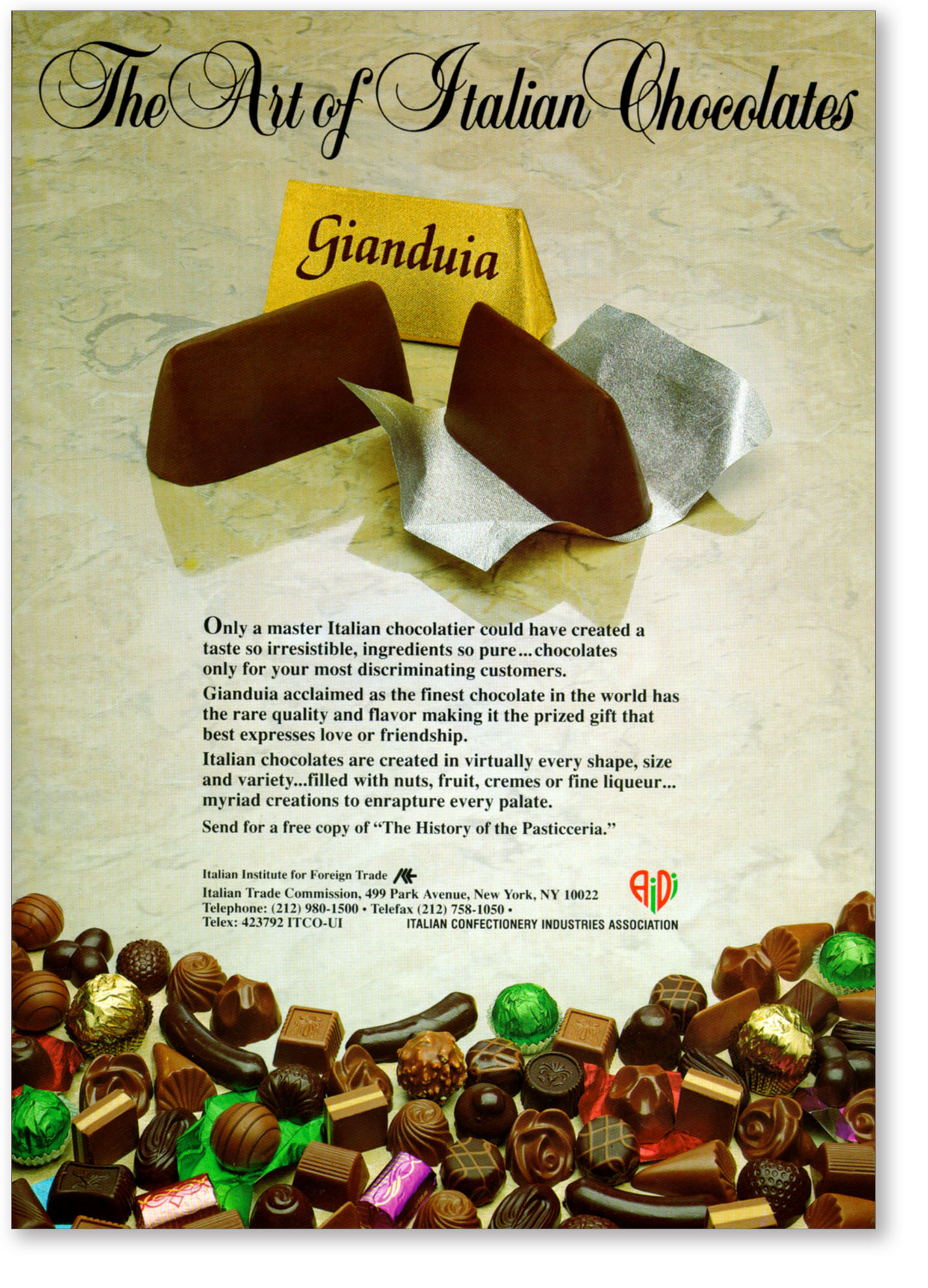 Interested in learning more about this subject?
Please fill out the form and we'll be in touch as soon as possible.