Flashback Friday – EuroMed
February 10, 2017 4:35 pm
EuroMed Hydrocolloid Health Technologies Brand Revitalization
Delia Associates performed a Brand Revitalization of EuroMed circa 2005, and relaunched their brand with a new logo, brand statement, website, and corporate materials.


The EuroMed brand revitalization was a most timely effort, undertaken in support of it's newly improved and extended line of wound care product offerings.
The distinctive redesign of the brand mark combined two graphic elements – a stylized caduceus – indicating the brand's medical industry positioning; and a shield – representative of the strength and efficacy of EuroMed's high-end hydrocolloid wound dressings.


The brand line, "Better by Design" also expressed two important and differentiating messages about the EuroMed. First, the company's drive to continuously enhance the healing properties and performance of its products; and second, the organization's design-centric focus and "always improving" culture.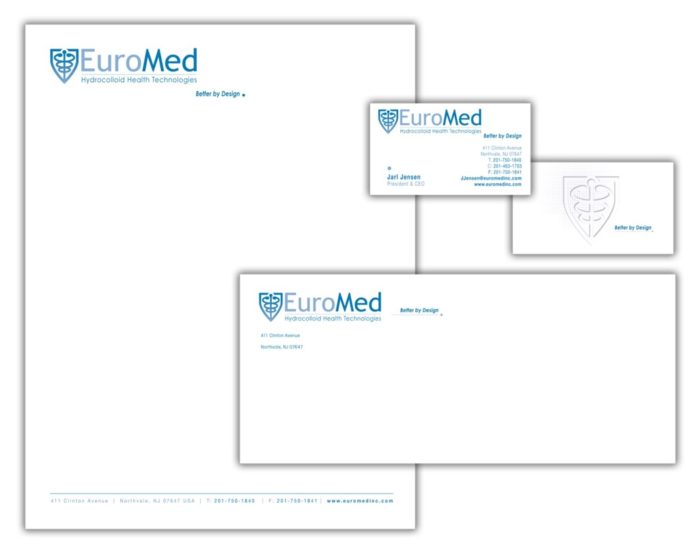 Images that depicted caring and comforting narratives appeared in the various communications and marketing components to further reflect the company's ongoing mission to develop and offer products that deliver the best outcome for medical professionals and patients alike.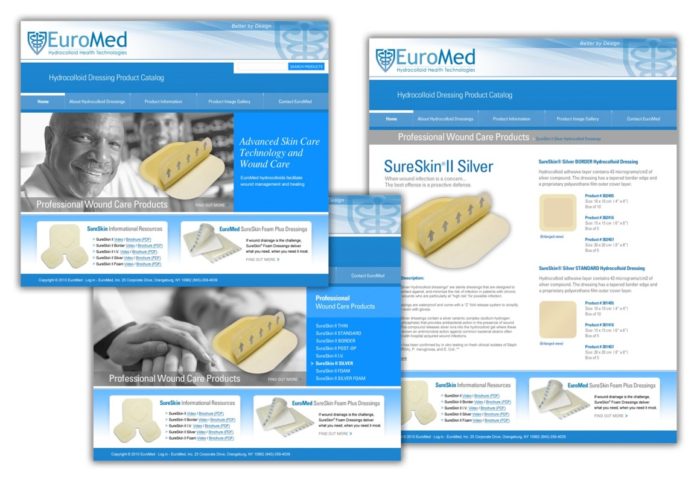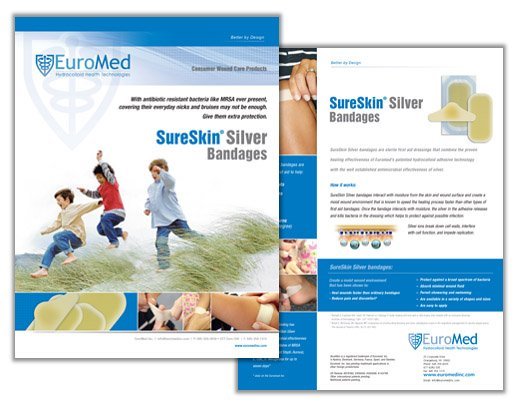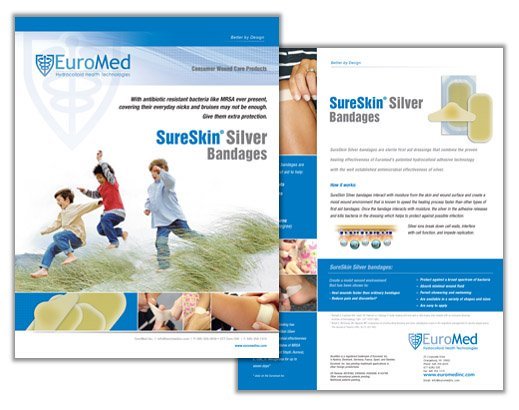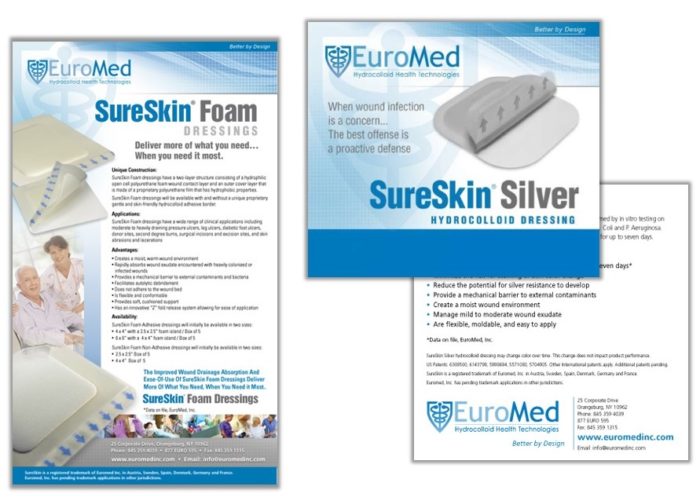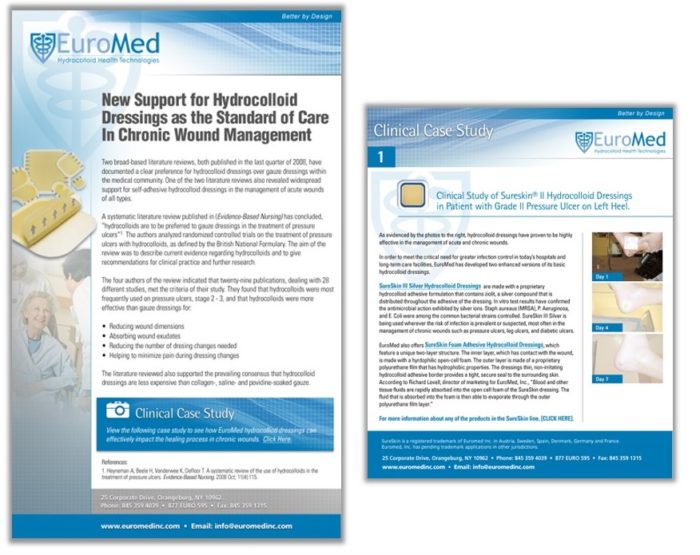 Interested in learning more about this subject?
Please fill out the form and we'll be in touch as soon as possible.