SEO Services in NJ – Best SEO Practices for 2018
April 24, 2018 10:00 am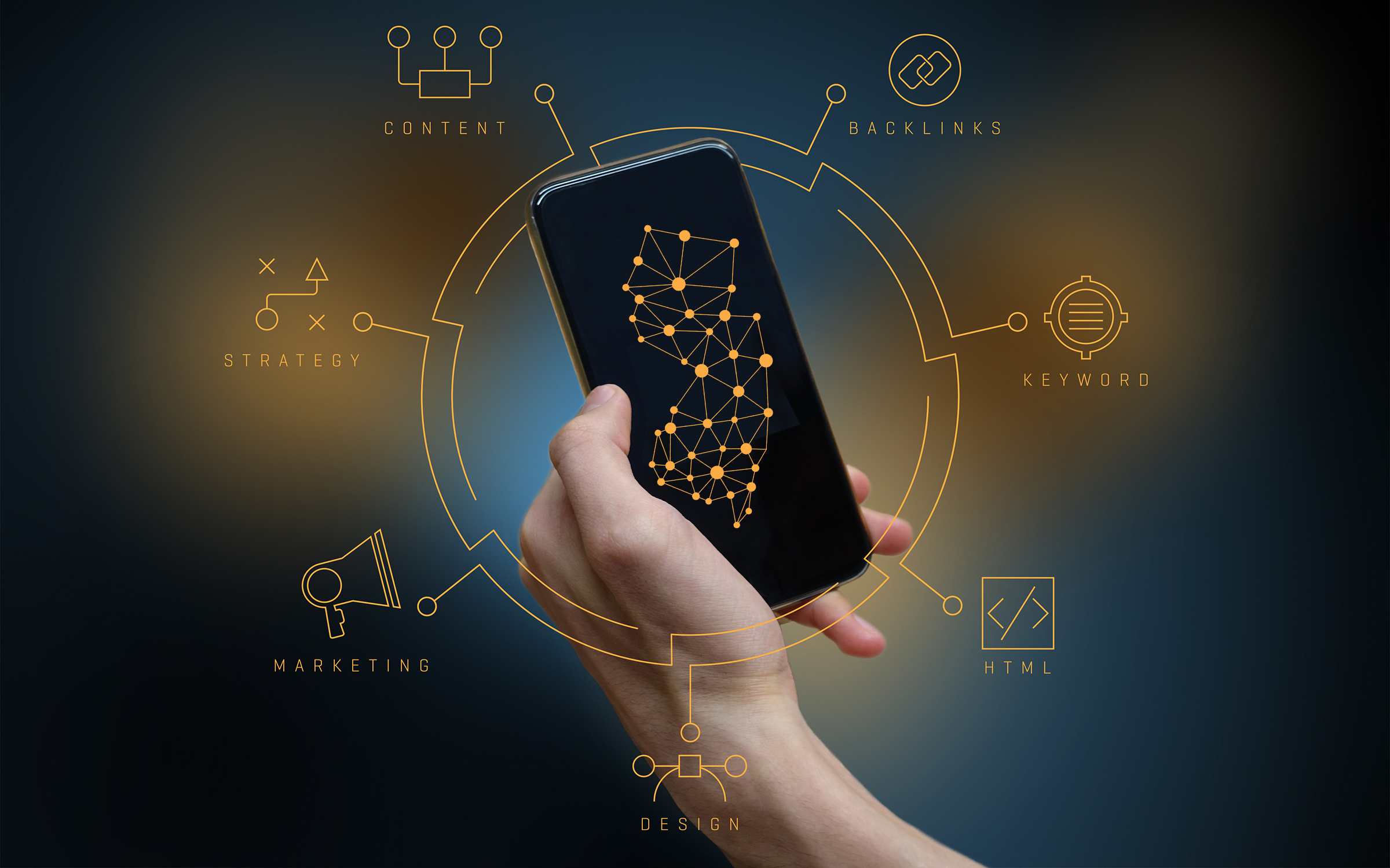 SEO (Search Engine Optimization) is a moving target that continues to evolve as technology changes the way people seek information for individual and business needs. In past blogs, we've outlined some of the most critical SEO must-haves for businesses, including b2b companies, so they can remain competitive in their online market spaces.  Here's an update on what we work on every day for our search marketing clients at Delia Associates and how you'll benefit from our popular, results-driven SEO and Search Marketing Program.
1. Mobilegeddon
Are you ready for the next phase of Google's Mobilegeddon algorithm update? The search leader has announced that their "mobile-first" website indexing is well underway and shortly Google will be using the mobile version of your website's content to rank its pages. In other words, if you don't have a fully optimized mobile website, you don't have a website at all! The content of the mobile version of your site should also match the desktop version for the benefit of both the users and search positioning. So you may have some work to do there and we can help.
We'll review your website and either update the existing template or build a custom site that is Google friendly and conforms to their requirements. Since up to 53% of people will leave a mobile page if loading time exceeds 3 seconds, we build sites that are optimized for speed and have a user-friendly design with easy-to-use navigation that helps improve rankings. We can also work with your existing website template, optimizing image size and CSS, installing/updating the best plugins, and much more.
2. Voice Search
Comscore estimates that up to 50% of searches will be performed by voice by 2020!  Are your digital assets optimized for voice search? Most business websites aren't. Let us help make your website "voice ready."
Most voice (audible) search results are derived from "Featured Snippets". These snippets are becoming the new number 1 organic search result. Pages that are eligible to be displayed in snippet form are already on the first page of the Google search results for their most important terms. Are yours?
We build content rich "pillar pages" around keywords and topics related to a company's most important terms and use structured data (tables, bullet lists, etc…) with images/video to assist Google in creating a featured snippet with your content. When a website reaches snippet status, the visual and voice traffic soars, connecting loads of new visitors and leads with your best content.
3. Video for SEO
Video continues to play an important role in SEO in 2018. Google loves placing YouTube video listings in their search results as they own the popular video-sharing site and can monetize YouTube visitors via ad revenue! Short, impactful videos can be optimized around a single keyword for YouTube and other video-sharing sites. Video search results also have a high CTR (Click Through Rate) due to their visual appeal. In fact, many people would rather watch a video than read a webpage! Let us create highly-effective video content for your company that drives traffic, informs customers, and can be quickly disseminated through social media channels. Here's a recent client video that drives targeted traffic and leads:
4. Social Media and SEO
Social media works hand in hand with SEO and we recommend all clients add a Delia Associates' Social Media program to the SEO/Search Marketing program. Google and other search engines use social media presence as a ranking factor for their search ranking algorithms, so companies with active programs and lots of social "mentions" tend to rank better.
Social media is also a great way to quickly spread your high-quality content through popular platforms like Facebook, Twitter, and LinkedIn. This can generate a lot of additional traffic (leads) to important site pages. Social media also increases backlinks from other sites that reference your content and link back to it, raising your SEO score. It's a win-win that can vault your most important content onto the first page of Google!
We build social media programs for our clients that create brand awareness while positively impacting important SEO factors. With increased outreach via social media, your products and/or services will be searched by company name, which helps Google and other search engines associate your brand and site with the search inquiry (increasing your traffic). From onsite tweeting about our client's products at important tradeshows, to writing and distributing impactful videos and/or press releases, we've seen the huge effects of social media and what it can do for your business.
In 2018 and beyond, Google and the other top search providers will continue to evolve their search algorithms to provide people with the best sources of info for their search queries. With 81% of people searching online before making a purchase, the businesses that keep pace with these advancements via a comprehensive SEO, Search Marketing, and Social Media program will have a huge competitive advantage in their market segment.
---
For more information about our SEO program and other digital marketing services including social media marketing, and how you and your company can get to their next, call us at (908) 534-9044 or fill out the form below:


Interested in learning more about this subject?
Please fill out the form and we'll be in touch as soon as possible.